"It Is So Painful, Painful, Painful In My Areas"
Oh, soccer. Not a day goes by where you don't provide us with an absurd story. Today, we have the tale of a Kenyan referee who claims he's been left impotent after a coach grabbed and squeezed his testicles in a match last September. The ref is now suing the national football federation.
Speaking Of Soccer...
Want to see a soccer fan get nailed in the back of the head with a kick during pregame warmups? Of course you do.
Showtime
Most of you probably avoid the E! channel for fear of seeing a Kardashian. However, the network announced two series today that may interest you. Broncos wide receiver Eric Decker and his fiance, country singer Jessie James, are getting a reality show. Another show will focus on the WWE Divas. We'll check out the Decker show just based on this.
Lovely Lady Of The Day
Monday's P.M. Hot Clicks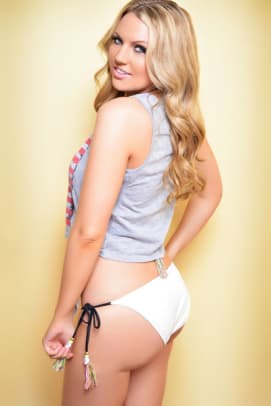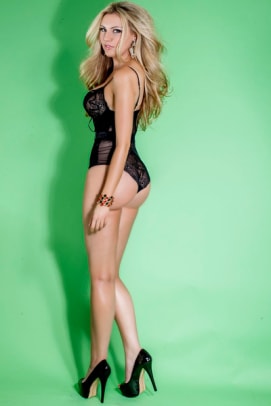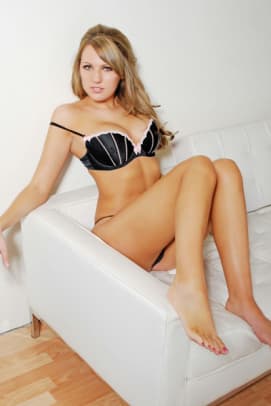 Model Molly Morrison gets today's LLOD honors.
Follow-Up Items
Today's A.M. Hot Clicks featured the wonderful tweets of Kobe Bryant. Sadly, Kobe has pulled the plug on tweeting during games. We also posted video in A.M. Hot Clicks of a news anchor who got off to a rough start in his new job. Sadly, he was dismissed by the station today.
Feel Good Story
The Phillies held Autism Awareness Night on Saturday. The boy who threw out the first pitch totally hammed it up, and it was outstanding.
Special Delivery Video Of The Day
Earlier this season, Heat forward Shane Battier said he drinks a Bud Light before each game. Today,  he got hooked up big time.
Game Of Thrones Video Of The Day
The rabid fans of this show will enjoy this video of the theme song being played inside the bell tower at the University of Wisconsin.