Thursday's P.M. Hot Clicks
A Tribute to Ken Griffey Jr.
Thursday's P.M. Hot Clicks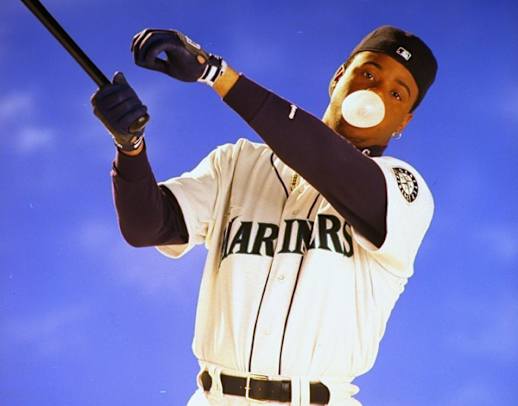 Ken Griffey Jr. turns 44 today, which led me to send out this tweet earlier today of Junior and ex-teammate Alex Rodriguez. Some didn't find it as funny as I did. Just so there are no hard feelings, I put together this gallery of Griffey's best SI shots.
We've Ticked Off Nick Saban
The Alabama coach responded with his usual cheer when asked how quarterback A.J. McCarronlooks on the cover of this week's SI. His response: "First of all, you think I sit around all day looking at magazines or what? I don't even know what you're talking about. You ask a question every week that I don't know anything about. You need to come here and walk around and follow me around for like a week."
Just What You Never Wanted
The beard hair of David Ortiz and Shane Victorinois up for auction on eBay.
Lovely Lady Roundup
Thursday's P.M. Hot Clicks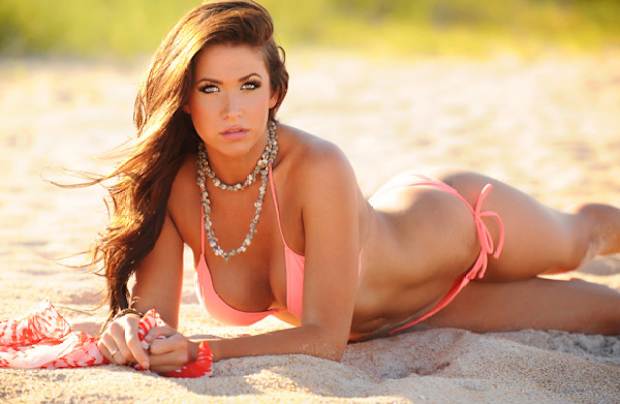 Kayte Giralt is a model and actress from Atlanta who describes herself as a "tall glass of water." Follow her on Twitter and Instagram (thanks to Anthony Neste for the pics) ... This is Jose Canseco's girlfriend, Leila Knight ... Tim Duncan also has a new girlfriend, Vanessa Macias, who was a contestant on The Amazing Race.
The U.S. Postal Service Has a Fan
Kentucky high school football star Matt Elamhas received 262 recruiting letters so far from Notre Dame, enough to make Jason Kidd and Peyton Manning jealous.
Whoops
The Texas Rangers sent an email this morning to season ticket holders with a picture of Ian Kinsler, who was traded yesterday for Prince Fielder.
It's All About Perception
UAB is asking its fans to all sit on one side of the stadium so it looks full on television. In a related story, UAB is averaging about 4,500 fans to its football games in a stadium that seats 72,000.
NBA Jersey Alert
I really hope to see a Celtics fan wear this jersey to a game.
Odds and Ends
Someone had fun with the Wikipedia page of Pistons center Andre Drummond ... I enjoyed GIFs of ridiculously terrible basketball shots ... Iowa State's Melvin Ejimflipped BYU fans the bird after fouling out yesterday ... Bon Jovi's Livin' on a Prayer is No. 25 in this week's Billboard Hot 100 thanks to a four-year old viral video.
Model on the Street
SI Swimsuit model Nina Agdal went to Union Square to ask New Yorkers what they are thankful for this Thanksgiving.
[si_cvp_video id="video_5FBA356C-3795-881B-0496-7B295D53EDAE"]
Charles Barkley Video of the Day
Chatsports has collected some great Charles Barkley videos including this clip of Barkley making fun of Shaquille O'Neal for making Kazaam.
Goodbye Baseball
We'll end today's Hot Clicks where we began with this Nike ad for Ken Griffey Jr. that ran shortly after his retirement.