J.R. Smith = Twitter King
J.R. Smith :: Bruce Bennett/Getty Images
Whether he's posting a pic of his hookup's ample posterior or declaring war on another team's point guard, J.R. Smith seldom disappoints on Twitter. And yesterday night was another doozy for the Knicks guard -- he live-tweeted being locked in his garage.
JFK: 50 Years Ago Today
Since we're all being deluged with stories about John F. Kennedy's assassination, SI put together this gallery of JFK and Sports.
France Loves Its Porn
Marc Dorcel, a top French porn producer, offered to remove the pay wall on his website for an entire night if France beat Ukraine and qualified for the World Cup finals. The French were victorious and within 45 seconds of the final whistle. Dorel's site crashed because its servers were overloaded. So in conclusion, the French love their porn and more importantly, target="_blank"> the Ukraine is weak.
Lovely Lady Of The Day
Friday's A.M. Hot Clicks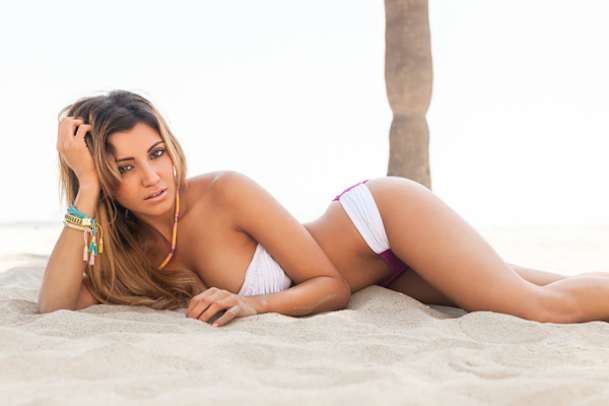 Cassie Cardelle is a Massachusetts native who used to dance with the Boston Ballet. Follow her on Facebook, Twitter and Instagram (thanks to Kyle Goldie for the pics).
Peavy's New Toy
Red Sox pitcher Jake Peavy took the duck boat he purchased after the Red Sox victory parade on its first ride at the pitcher's home in Alabama.
Rookie Blues
Jazz guard Trey Burke fell victim to one of the NBA's classic rookie pranks.
SI Vault Photo of the Day
Mario Lemieux and Jaromir Jagr (1991) :: Bruce Bennett/Getty Images
On Thursday, 41-year-old Jaromir Jagr scored his 690th career goal, tying his mentor Mario Lemieux for ninth all-time. In this 1991 photo, 19-year-old Jagr poses with Lemieux after leading the Penguins to the Stanley Cup. For more classic athlete photos, follow the SI Vault on Twitter. While you're at it, follow me on Twitter as well as SI's Extra Mustard.
Good News for Knicks Fans
Isiah Thomas isn't walking through that door, at least according to team owner James Dolan.
Odds and Ends
For the second time this week (and fifth time since March), a Thunder fan hit a $20,000 halfcourt shot. This time, the winner celebrated with Jay Z ... Dwyane Wade has a new bowtie collection out ... Dirk Nowitzki will donate $20 to MPS research for every two-point field goal the Mavericks score between Nov. 6 and Dec. 6 ... Nike and Hasbro combined for these Calvin Johnson "Transformer" sneakers ... Rick Neuheisel -- don't quit your day job ... Noted wine critic Robert Parker reviewed a 2010 Yao Ming Family Reserve Cabernet Sauvignon, saying "impressive to see what the big man is doing in the wine game."
The Big Spill
Shaquille O'Neal takes a spill during Inside the NBA last night.
Equipment Breaking Video Of The Day
Saints tight end Jimmy Graham bends the goalpost while celebrating a touchdown during last night's game.
[si-nfl-player id="7df233abe8b842dc936bd65b1870dbce"]
Failed Equipment-Breaking Video Of The Day
Bruins goalie Tuukka Rask attempts to break his stick after a shootout loss to St. Louis last night.