Jim Harbaugh at 50
Monday's A.M. Hot Clicks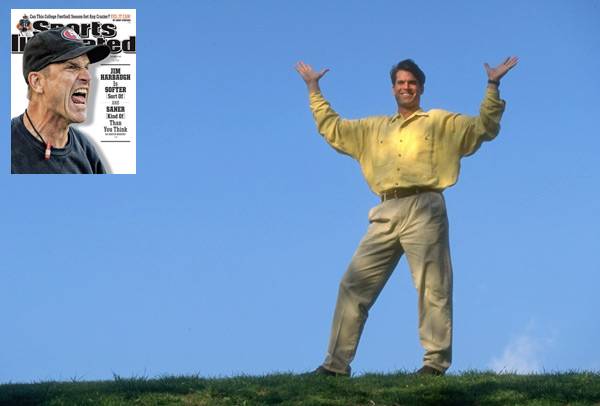 Niners coach Jim Harbaugh turns 50 today and we're celebrating with these photos from 1996 of the man. The photos were part of an Austin Murphy cover story in the May 20, 1996 edition of SI. At the time. Harbaugh was quarterback of the Colts and had just led them to the AFC Championship Game. As you will see, these pictures show a goofier, less intense version of Harbaugh then you're used to seeing.
NFL Roundup
Kelly Hall, the girlfriend of Matt Stafford, should probably stay away from Twitter after a Lions loss ... A security guard at FedEx Field learned to stay away from Jason Garrett after a Cowboys win ... Pats running back LeGarrette Blount did the Ray Lewis Dance after scoring against Baltimore (then discussed it on Twitter) while his quarterback Tom Brady still can't get anyone to high-five him ... The Cardinals mocked Seahawks running back Marshawn Lynchby eating Skittles on the sideline during the game .... Packers quarterback Aaron Rodgers dressed like Santa Claus and photobombed the Packers' captain picture.
Tell Us How You Really Feel
"He doesn't work hard enough (in the offseason). He's not a guy who'll push himself to the brink like a lot of our guys do. He works hard but he doesn't push himself. That's why he starts slow every year and he just works his way back."
-Pacers president Larry Bird on Danny Granger, who is being paid $14 million this season in the last year of a long-term deal
Lovely Lady Of The Day
Monday's A.M. Hot Clicks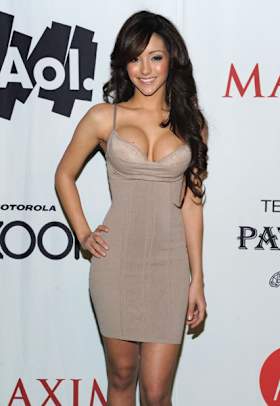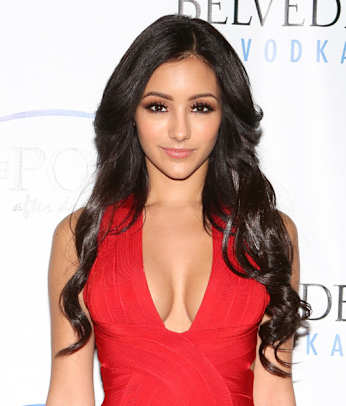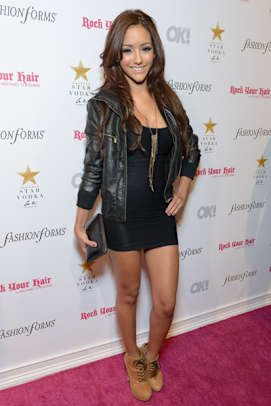 How does 42 GIFs of Melanie Iglesias to start your Christmas week sound?
Hot Clicks Giveaway
The 2014 World Almanac and Book of Facts is out and I have some copies to give away. The first five people who email me (andy_gray@simail.com) Richard Deitsch's choice for Studio Show of the year, which he discussed in his 2013 Media Awards. Please make the subject line "Almanac."
(Update 12:15 p.m.: Contest is over. Winners will be notified this afternoon. Come back for another giveaway in PM Hot Clicks)
Dwyane Wade Scores a Wife
Dwyane Wade is off the market. The Heat guard recruited his two sons and nephew in his proposal to actress Gabrielle Union,then gave her an 8½-carat cushion cut diamond to seal the deal. The two are expecting to tie the knot in September.
SI Vault Photo Of The Day
John Starks and Anthony Mason :: Nathaniel S. Butler/Getty Images
John Starks and Anthony Mason, pictured here in 1994, are opening a restaurant together. According to the New York Post, the pair will soon open a Harlem outpost of Washington, DC, chain Custom Fuel Pizza, which allows customers to "design" their own pies by picking the crust and sauce as well as any toppings.
Important Life Lesson
Never buy your sports apparel at the same place you get your lap dances.
Odds and Ends
Nobody wants to buy Trent Richardson's sex tape ... That billboard Niners fans erected right near CenturyLink Field is actually 27 miles outside of Seattle ... The Bobcats unveiled its new Charlotte Hornets logo for 2015 ... Every episode of HBO's Game of Thrones is being shows at a movie theater in Santa Fe ... The Air Jordan 11 release led to a female brawl in the Bronx.
What It's Like to Win the World Series
Several members of the Red Sox strapped GoPro cameras on their heads after beating the Cardinals for the World Series.
Joe Girardi Shows Off Sense of Humor
The New York Rangers unveiled their jerseys for the Stadium Series with this video starring defenseman Dan Girardi -- and the surprising funny Yankees manager.
The Future Mrs. Dwyane Wade Speaks
Gabrielle Union told a funny story during an April 2012 appearance on Conan O'Brien about how Miami Heat security booted her from courtside to the cheap seats.