Tuesday's P.M. Hot Clicks
A Tribute to the Boz
Tuesday's P.M. Hot Clicks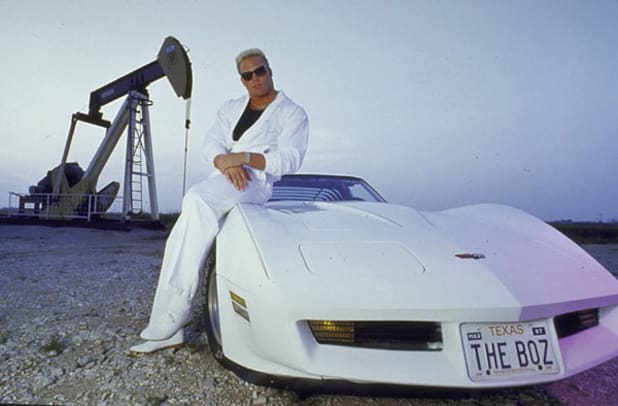 I found myself wondering about Brian Bosworth during Sunday's Super Bowl as I hadn't heard from the former Seattle linebacker in the weeks leading up to the game. I'm happy to report that The Boz is alive and well. He even took the time to email USA Today about the Seahawks' victory. Many capital letters were involved. For those who don't remember Bosworth, I've collected some of his best photos for the gallery above.
Brady Men > Nick Markakis
Tom Brady and his four-year-old son, Benjamin, were dressed to the nines as they headed out on the town. On the complete opposite end of the spectrum, Nick Markakis showed up at the Orioles facility looking like he had just woke up from a nap he started in September.
Even More Sochi Bathroom News
I freely admit that I am becoming completely obsessed with all the bathroom rules in Sochi. At what other Olympics are people told to avoid flushing toilet paper down the toilet and not to allow water from the hotel sink to touch your face. On the bright side, Sochi officials did come up with this handy chart to answer all your toilet-related questions.
Lovely Lady Of The Day
Tuesday's P.M. Hot Clicks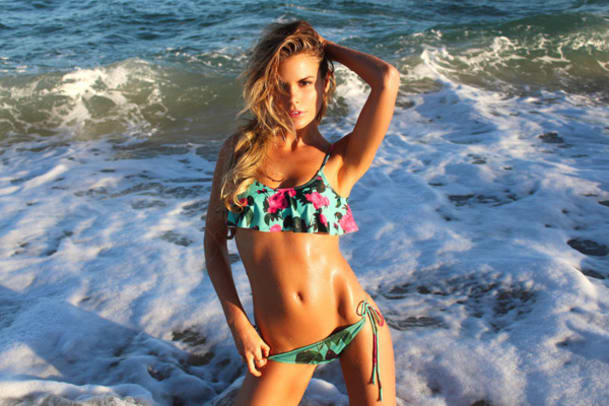 Rosalind Lipsett just became my favorite Irish model ... The Bella Twins spent some time on the beach over the weekend ... Shenae Gillespiedefinitely put a spell on me.
Thanks For Nothing
Ranker has compiled the 15 ugliest championship belts and trophies of all time. I like the XFL one.
Great Moments in Track Recruiting
The girls's track team at Iowa's Ankeny Centennial High used Justin Bieber's mugshot to recruit new members.
WNBA Gets Dissed
Members of the WNBA's Seattle Storm are livid that everyone in Seattle is ignoring their two championships while praising the Seahawks.
Odds and Ends
The hefty lefty, Jared Lorenzen, is playing quarterback for the Northern Kentucky River Monsters of the CIFL. He currently weighs 320 pounds ... A leopard was on the loose during Vladimir Putin's photo shoot promoting Sochi ... One of the Jonas brothers used the Twitter feed of a washing detergent company to announce the birth of his first child ... Athlon Sports has its 2014 college football recruiting all-name team. I'm pulling for Squally Canada ... Former offensive lineman Alan Faneca, who played for the Steelers, Jets and Cardinals, lost 70 pounds and ran a marathon.
Postgame Interview of the Day
Our hearts go out to Patrick Kane, who broke down in tears after last night's Blackhawks-Kings game. Just prior to the game, Kane found out his grandfather had passed away.
The Big Lipinski
As seen on Extra Mustard, Tara Lipinski performed a figure skating routine inspired by The Big Lebowski.
Crazy Fan Alert
A 49ers fan made a 15-minute video explaining how the NFC Championship Game was rigged.
The Boz is Stone Cold
There's no better way to end a Boz-inspired version of Hot Clicks than with a scene from the cinematic masterpiece Stone Cold (warning: bad language involved)