#tbt: Joe DiMaggio announces his retirement
Joe DiMaggio was a legend during his own lifetime. Aside from his famous 56-game hitting streak (a still-standing MLB record), he also stole home five times, earned three MVP Awards, and is the only athlete in the history of American professional sports to win four championships in his first four years.
All his baseball accomplishments are made even more impressive by the fact that his military service removed him from the game for three years at age 29, years that could have been the prime of his career.
In 1951, Joltin' Joe's form was starting to slip. Constant injuries, including two bone spurs and repeated shoulder dislocations, reduced his playing time. He was slowing down; he couldn't swing as fast or as hard, and the days of stealing home were long over. Add to that his rocky relationship with Yankees coach Casey Stengel, and DiMaggio knew it was time.
On December 11, 1951, DiMaggio held a press conference announcing his retirement, saying:
I told you fellows last spring I thought this would be my last year. I only wish I could have had a better year. But even if I hit .350, this would have been the last year for me. I feel I have reached the stage where I can no longer produce for my ball club, my manager, my teammates, and my fans the sort of baseball their loyalty to me deserves
You can listen to DiMaggio's full audio here. 
Classic Photos of Joe DiMaggio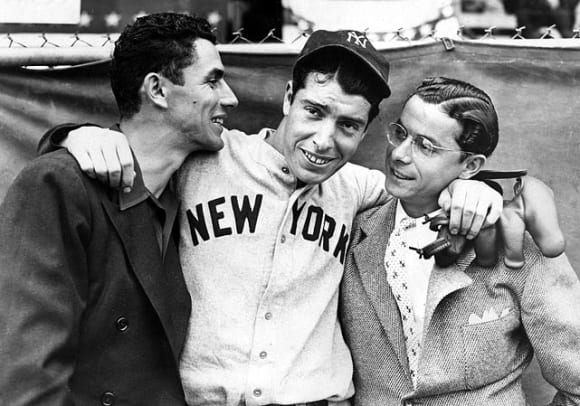 Follow Nicole Conlan and Extra Mustard on Twitter and Facebook