Monday's Lunchtime Hot Clicks: Best Mugshot of 2016; GOT & Sports
Monday's Lunchtime Hot Clicks feature the best mugshot of 2016 and Game of Thrones and sports
Follow Extra Mustard on Facebook | Follow Andy on Twitter
Game of Thrones and Sports
Game of Thrones and Sports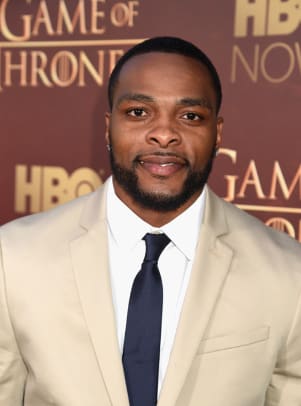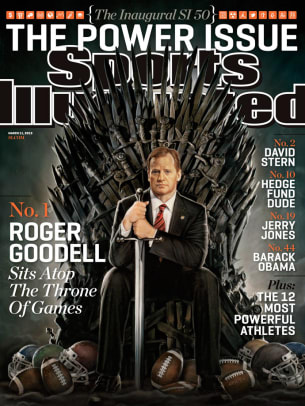 preview live chat.
Rocking the Cradle
Shout out to 90-year-old former senator Harris Wofford, who is marrying a 40-year-old man 20 years after the death of his longtime wife. In fact, shout out to any 90-year-old that marries someone 50 years younger. Here is Wofford's New York Times editorial about the situation.
Amazing Mugshot Alert
Sometimes you can't decide whether to shave your whole face or just half.
Andrew Luck Book Club
Andrew Luck has started a book club. This is the least surprising news ever.
I'm in Love
Meet Kate Ovens, a 22-year-old blonde from the U.K. who downed in under 10 minutes a monster burrito that consisted of three tortillas, chicken, pulled pork, rice, beans, sour cream, and other assorted toppings.
London Marathon Troublemaker
This little guy is going to lamped if he keeps up his fake high fives.
Drug-Free Draft Class
Hunter Pence and Joe Panik are Really Just Game of Thrones Nerds
Pam Anderson Joins Baywatch
Odds & Ends
Kate Upton ate donuts while working out ... There's probably a better way to spend $3.26 million but this baseball fan loves his laws ... 50 Cent met the son he never knew he had ... There are some interesting things smuggled into prison ... This woman hit 17 cars while trying to park ... Prince reportedly stayed awake for 154 hours before his death ... Saturday Night Live is reducing the amount of ads it airs. ... Gallery: The most high-profile suspensions in American sports history.
I Know Someone Not Dancing Right Now
Chad Johnson Visits Random UF Frat House. Plays Video Games
Click here for previous versions of Hot Clicks, and visit our Extra Mustard Page throughout each day for more offbeat sports stories and videos and the latest Cheerleader of the Week gallery. Also check out the SwimDaily Page for the latest updates and Instagram pictures of models who have appeared in our issues.