Wednesday's A.M. Hot Clicks: Brittany Churchill; Larry Bird Turns 60
Wednesday's A.M. Hot Clicks feature the lovely Brittany Churchill and a photo tribute to Larry Bird on his 60th birthday
Happy 60th, Larry Bird
.)
SI's 60 Best Photos of Larry Bird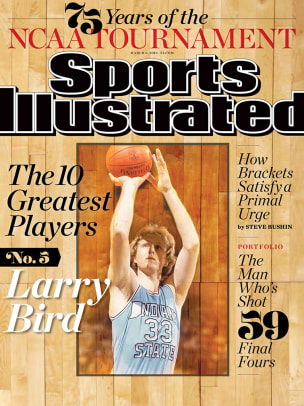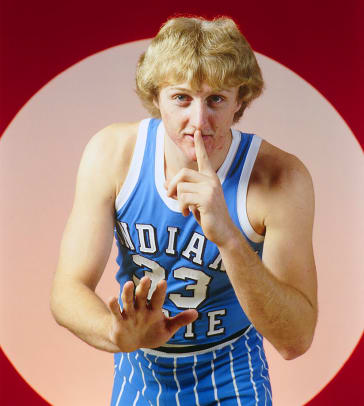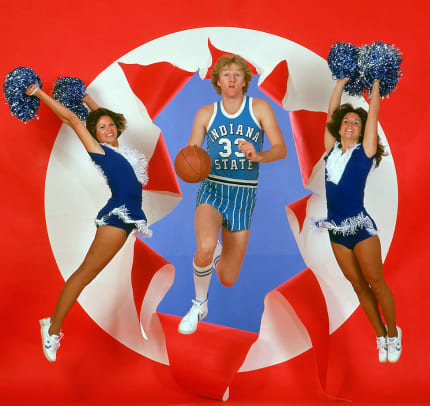 The Biggest Excuse Maker in Sports Makes Another Excuse
Jeff Fisher is at it again. The Rams coach, who just received an extension for reasons nobody seems to understand, was asked about the team's 4-8 record. He initially took the blame before subtly shifting it to some bad draft picks (which fall under the jurisdiction of GM Les Snead). If you're unaware of Fisher's habit of blaming others, then read this immediately.
The Juice Stinky is Loose
Looks like O.J. Simpson has a new prison nickname, and the reason is rather disgusting.
Brittany Churchill: Lovely Lady of the Day
Brittany Churchill is a Toronto native who I've somehow never featured before. She is today's LLOD (click for full-size gallery).
​
Meet LiLou, the Therapy Pig
If you're traveling to (or from) San Francisco and feel particularly stressed out, I have the perfect solution. LiLou, the spotted Juliana pig, will not only help you through a stressful time but also will look stylish doing so.
No, This is Not a Joke
KFC has the perfect holiday gift for the fried chicken lover in your life.
Neither is This
Nordstrom has found the most efficient way to waste $85.
Pablo Sandoval is Skinny
Tribute to Randy Moss
Odds & Ends
The most retweeted sports tweets of 2016 ... Goat Yoga is now a thing ... Did Joe Buck receive hair transplant advice from Matthew McConaughey ...Brian Cashman had some nice things to say about the Red Sox ... How Eddie George ended up on Broadway ... Johnny Manziel had a nice, mellow 24th birthday party. Just kidding ... The most popular tweets of 2016 ... An inside look at The White House ... Thirteen retired military dogs come home for the holidays.
Wanna Get Away?
Perfect Tackle
#https://instagram.com/p/BNsiG5HAGpx/highlighthub
Larry Bird: King of Trash Talk
Time Person of the Year
Email andy_gray@simail.com with any feedback or ping me on Twitter. Click here for previous editions of Hot Clicks. Visit our Extra Mustard Page throughout each day for more offbeat sports stories and the latest Cheerleader of the Week gallery. Also check out the SwimDaily Page for the latest updates and Instagram pictures of models who have appeared in our issues.