Wed. A.M. Hot Clicks: Britt Bergmeister: Olympians Make SI Swimsuit Debut
Wednesday's A.M. Hot Clicks feature the lovely Britt Bergmeister and Olympians making their SI Swimsuit debut
Meet the First Two SI Swimsuit Models
SI Swimsuit season has officially begun. I've been working hard on this all year so please indulge me if I promote the content a bit. We introduced U.S. Olympians Simone Biles and Aly Raisman Tuesday and will be unveiling the new rookies in a few weeks. Mia Kang, who won model search last year, will be part of the issue and that's a good thing. We'll be taking the show to Houston on Feb. 17, so if anyone reading this is from that area, come to the festival and say hi. 
Trolling at its Finest
Russell Wilson is married to Ciara, who was previously engaged to Atlanta native Future (and had a child with the rapper in 2014). Got all that? With Seattle visiting Atlanta this weekend, it seemed like a no-brainer to rattle Wilson by playing Future songs, right? Falcons coach Dan Quinn nixed that but the DJ has different ideas. In the meantime, fans have started a petition for Future to sing the national anthem.
I Love Tom Brady But...
Maybe save the sleepwear pitches until after the playoffs. #justsaying
Britt Bergmeister: Lovely Lady of the Day
I stayed up to watch the Celtics collapse in the last three minutes and lose to the Raptors. On the bright side, Toronto did give us model and friend of Hot Clicks Britt Bergmeister (click for full-size gallery). 
Britt Bergmeister: 2017 Sports Illustrated Swimsuit Casting Call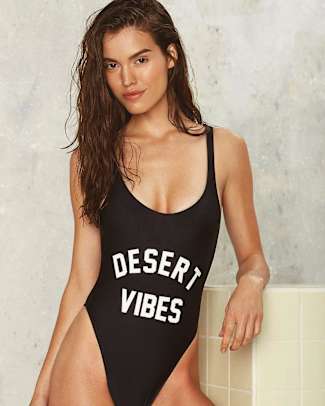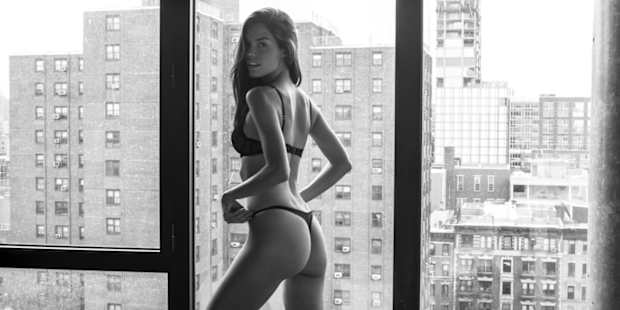 ​
Country Roads
West Virginia beat No. 1 Baylor Tuesday night and fans celebrated by storming the court and singingJohn Denver's Take Me Home, Country Roads. It looked like a really fun time, though some people felt otherwise.
What Would You Do If You Lost 150 Pounds?
This Washington woman ran a 5K ... naked.
Get Your Clemson Alabama National Championship Tees
LOL Knicks
Vote For Embiid
Odds & Ends
Athletes went on Twitter Tuesday night to commend President Obamaon his farewell address ... Enjoyed this piece blaming Phil Jacksonfor the Knicks many problems ... Colin Cowherd responded to Clemson coachDabo Swinney calling him out ... At some point, Grayson Allen is going to get punched for all these shady moves ... Paging all This is Us fans ... I love when people make fun of Drake (I'm still bitter about that Celtics loss) ... Is running on a treadmill really the same as running outside?
More Simone and Aly
​
Clemson Beats Alabama in Taiwanese Animation
This is Cold
Great Moments in Badminton
Anger Management
Email andy_gray@simail.com with any feedback or ping me on Twitter. Click here for previous editions of Hot Clicks. Visit our Extra Mustard Page throughout each day for more offbeat sports stories and the latest Cheerleader of the Week gallery. Also check out the SwimDaily Page for the latest updates and Instagram pictures of models who have appeared in our issues.