Fantasy baseball Prospect Watch: Gonzales headed to the big leagues
Sometimes a pitching prospect earns his major-league start by simply dominating in the minors. Such was the case with both Marcus Stroman and Andrew Heaney, both of whom have been picked up by plenty of fantasy owners. In other situations, injuries create an opportunity for a pitcher who has done well in the minors to have his timeline accelerated. That is how the Cardinals' Marco Gonzales finds himself in the majors, making his big-league debut Wednesday against the Rockies.
The Cardinals selected Gonzales with the 19th overall pick in last year's amateur draft, and the 22-year-old has pitched quite well in 13 starts split between High-A Palm Beach and Double-A Springfield this season. He made six starts with Palm Beach, posting a 1.43 ERA, 2.59 FIP, 1.12 WHIP and 32 strikeouts in 37 2/3 innings. That was easily good enough to get him bumped up to Springfield, where he amassed a 2.33 ERA, 2.10 FIP, 1.11 WHIP and 46 strikeouts in 38 2/3 frames.
As good as Gonzales has been in the minors this year, he hasn't thrown a pitch above Double-A and would not be in the majors if not for injuries to both Michael Wacha and Jaime Garcia. He was further along than some prospects when he first entered professional baseball by virtue of the three years he spent at Gonzaga University, but there's still a lot of unknowns here.
FANTASY BASEBALL WEEK 13: Pitching report | Hitting report | Weekly planner
At the same time, there's plenty of reason for fantasy owners in most leagues to take a shot on Gonzales. First, he'll have every opportunity to stick in the rotation as long as Wacha (stress fracture in his shoulder) and Garcia (injury to his repaired left shoulder) are out. Gonzales has shown legitimate swing-and-miss stuff in the minors that should translate to the bigs, racking up a strikeout rate just shy of 30 percent at Double-A. There is without doubt some risk, but Gonzales is worth a look in most mixed leagues. You might want to keep him on the bench for his first start in Colorado on Wednesday, but the time to add him is now. If you wait to see how he pitches against the Rockies, it could be too late.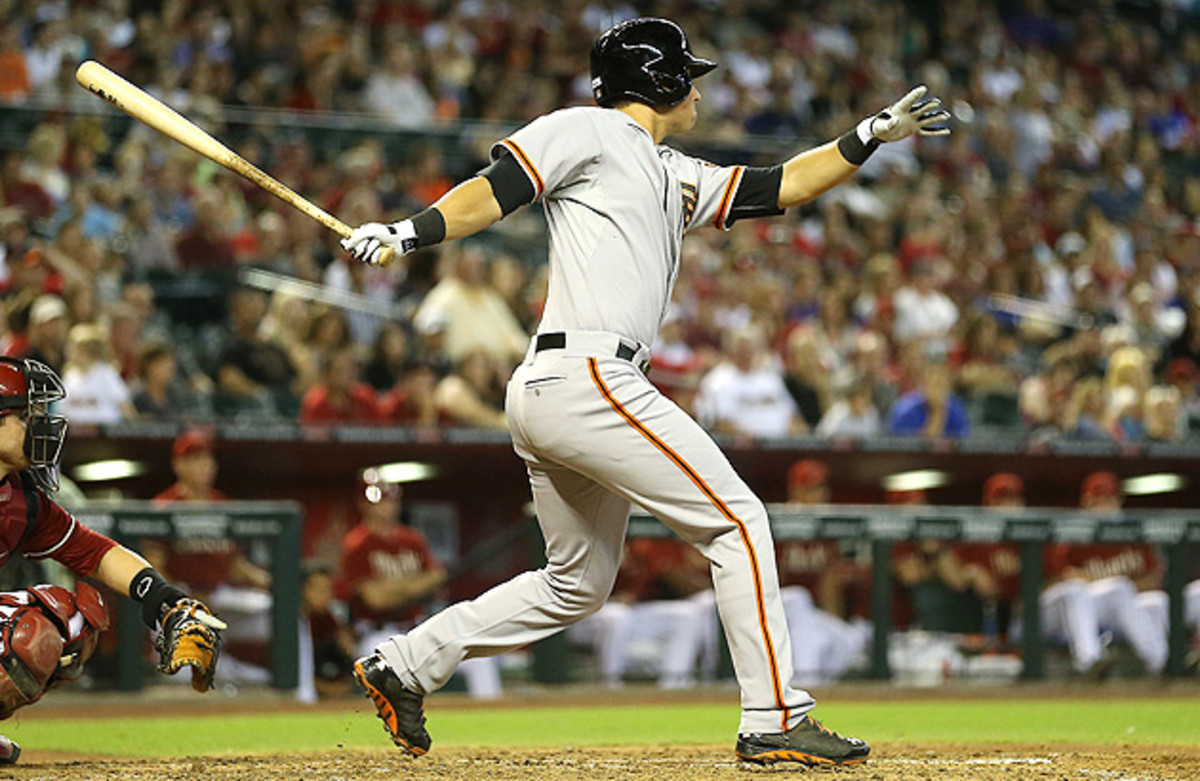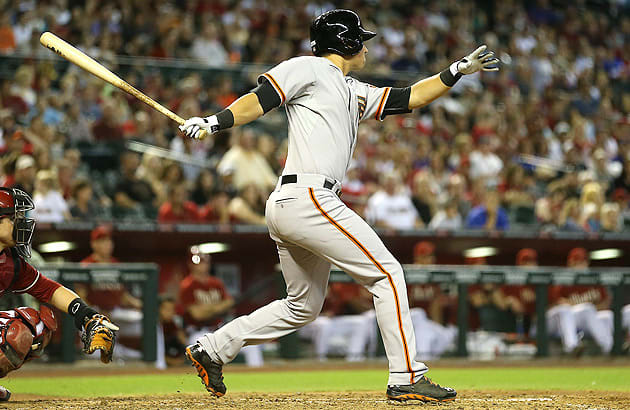 The Giants promoted 23-year-old second baseman Joe Panik to the majors over the weekend, and he promptly went 2-for-4 with a double and an RBI in his first career start Sunday. He brings both second base and shortstop eligibility to the table in fantasy leagues, two positions at which owners are regularly looking for help. He also brings what could be a very impressive bat.
Panik, the 29th overall pick in the 2011 amateur draft, slashed .321/.382/.447 with five homers and 14 doubles in 326 plate appearances with Triple-A Fresno this year. That was especially encouraging given that Panik struggled mightily at Double-A Richmond in 2013, hitting just .257/.333/.347. However, he hit in full seasons at Low-A Salem-Keizer in 2011 and High-A San Jose in 2012. His numbers with Fresno this year lend even more credence to the notion that his down year at Richmond was a blip on the radar.
Despite a nice ceiling, you need to be in a pretty deep mixed league to consider Panik. He only factors into the second base mix once you start to get into the low-to-mid teens at the position. If you're currently starting someone like Scooter Gennett or Yangervis Solarte at second, or if you just lost Brett Lawrie to the DL, Panik might be worth a look.
Panik could be a more realistic option at shortstop, where things start to thin out a bit earlier than at the keystone. Some widely owned starting fantasy shortstops that have really struggled this year include Ben Zobrist, Jhonny Peralta, Xander Bogaerts and Jonathan Villar. I wouldn't necessarily outright drop those guys -- especially Zobrist and Bogaerts -- but if you can hold onto them while adding Panik, it could be worth it to see what the Giants' rookie can do for you.
*****
It has been a few months since we checked in on Kris Bryant, and that's far too long for the guy who has been arguably the best player in the minors this season. After hitting a ridiculous .355/.458/.702 with 22 homers and 58 RBI at Double-A Tennessee, the Cubs promoted him to Triple-A Iowa late last week. He has played six games at Iowa, and there are a couple different ways to look at the early returns. You could say that he's just 5-for-21 with nine strikeouts, and that would be true. You could also say that he has five home runs, nine RBI, three walks and a .952 slugging percentage, and that, too, would be true.
Yes, in six games at the highest level of the minor leagues, Bryant has left the yard five times. He has 27 homers in 321 total plate appearances between Tennessee and Iowa this year. Still, those of you clamoring for Bryant at Wrigley Field this year should not hold your breath. Theo Epstein recently said it's unlikely that the team promotes him to the majors in 2014, and with the Cubs not contending for the playoffs, it makes all the sense in the world to let Bryant get plenty of reps in the minors. Bryant is undoubtedly 100 percent owned in dynasty leagues, but he could still be out there in keeper leagues with simpler formats. If that describes your league, and you can absorb a wasted roster spot this year, Bryant is worth grabbing on the cheap while you still can.