Report: Yankees look to void Alex Rodriguez's milestone bonuses
The New York Yankees are looking to void milestone bonuses in Alex Rodriguez's marketing contract and are prepared for a battle if Rodriguez files a grievance with the Major League Baseball Players Association
The New York Yankees are looking to void milestone bonuses in Alex Rodriguez's marketing contract and are prepared for a battle if Rodriguez files a grievance with the Major League Baseball Players Association, reports the New York Daily News.
Rodriguez is set to receive a $6 million bonus if he hits his 660th career home run, tying him with Willie Mays. Rodriguez will enter the 2015 season with 654 home runs.
His marketing contract has Rodriguez receiving another $6 million if he ties Babe Ruth's 714 home runs, $6 million if he ties Hank Aaron (755) and another $6 million if passes Barry Bonds (762) to become baseball's all-time home run leader.
Athletes and Celebrities in Yankees Hats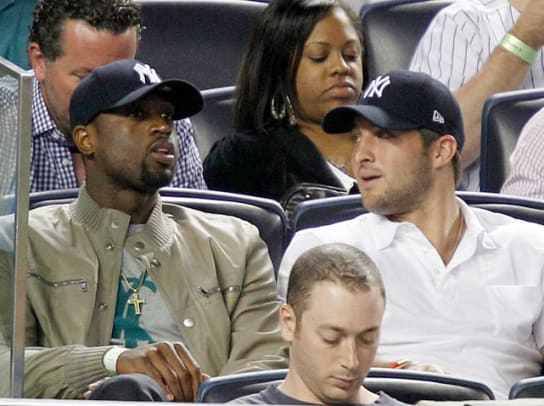 New York still owes Rodriguez $61 million over the next three seasons and has made it clear that the only way he can make the team out of spring training is as its designated hitter.
According to the report, the Yankees view the bonuses as "worthless" because of Rodriguez's year-long suspension for his involvement in the Biogenesis scandal. The Yankees also reportedly declined to meet with Rodriguez in his attempt to mend his relationship with the team.
The Yankees plan on arguing that Rodriguez signed the marketing deal under false pretenses because of his admitted use of performance-enhancing drugs.
- Scooby Axson