SI's World Series pick: Indians will end 67-year title drought in 2015
Sports Illustrated's projected 2015 MLB postseason field and why the Cleveland Indians are the pick to win the World Series.
If baseball's playoffs used to be a crapshoot, as Oakland Athletics general manager Billy Beane liked to refer to them, over the past three seasons, they've become something even less predictable. A spin of the roulette wheel, perhaps. Former commissioner Bud Selig's introduction of a second wild card spot in each league in 2012 has done wonders for the regular season, as more teams than ever before believe they have a shot to win it all if they can only sneak into October, but it has also meant that the World Series participants can more than ever be those clubs that get both hot and lucky at just the right time. Take last year: The Giants and Royals, wild-card teams both, won just 88 and 89 regular-season games, respectively, but reached the championship round, while all six 90 game-winners watched from home.
Sports Illustrated's 2015 MLB season preview rankings
There's a good chance that another unlikely champion will be crowned in 2015, and it might just be one that hasn't won the World Series in 67 years. Sports Illustrated is predicting the Cleveland Indians to win a long-awaited title, after a regular season during which they'll win the AL Central with a record of 92–70 and a playoff run in which they will become the latest club to coast past teams with better regular-season records (the Mariners and the Nationals). In today's Major League Baseball, after all, anyone has a chance. Except, perhaps, for the Phillies.
American League
Wild-Card Game:
Division Series
Mariners over Tigers
Indians over Red Sox
Championship Series
Indians over Mariners
National League
Wild-Card Game
Division Series
Nationals over Pirates
Dodgers over Cardinals
Championship Series
Nationals over Dodgers
World Series
Indians over Nationals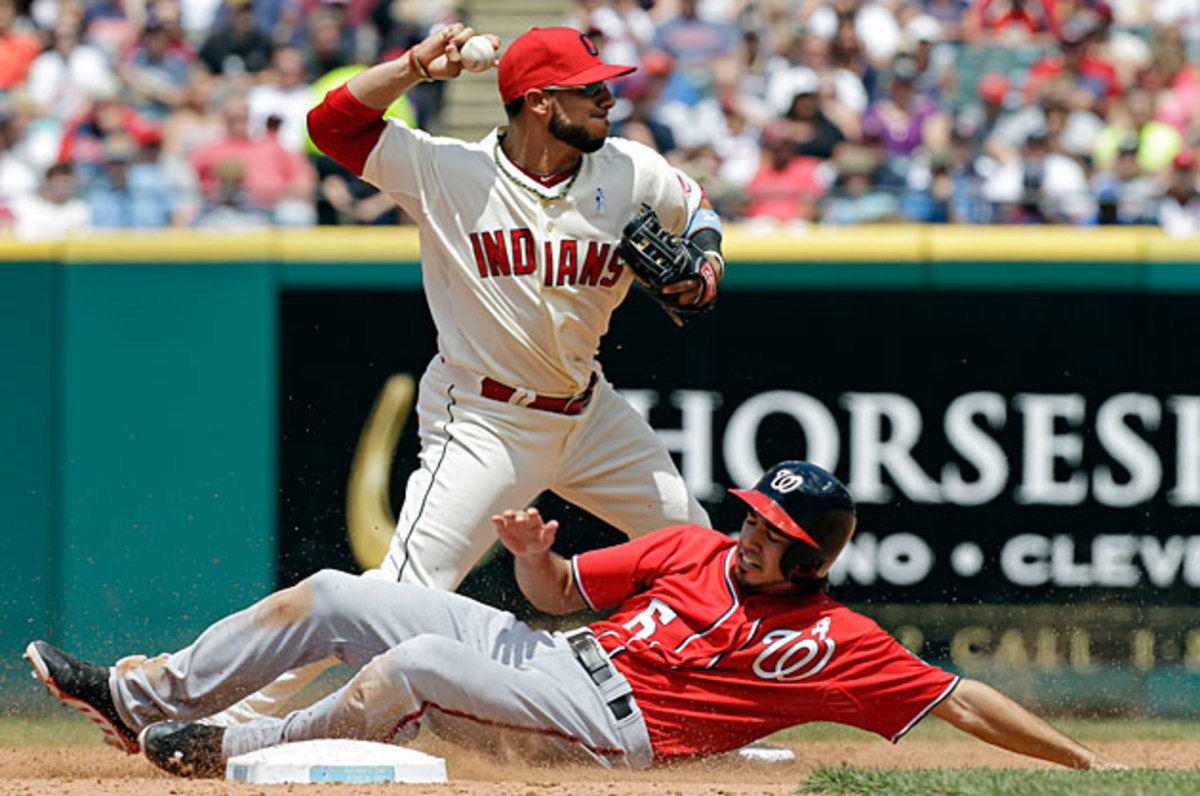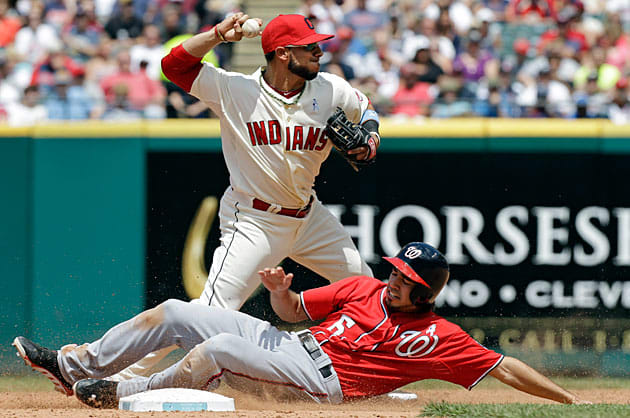 has picked the Cleveland Indians to break a World Series drought that dates to 1948. We did it in '87, when our Baseball Preview cover featured sluggers Cory Snyder and Joe Carter standing in front of a regrettably large image of Chief Wahoo and to the right of a regrettable cover line (INDIAN UPRISING). "Believe It!" the cover text read. "Cleveland Is the Best Team in the American League."
Snyder and Carter produced as anticipated—Snyder smashed 33 home runs and Carter became the seventh member of the 30-30 club—but we failed to predict that the rotation, which included a 48-year-old Phil Niekro and a 42-year-old Steve Carlton, would be historically inept. Its 5.37 ERA was the league's worst in more than three decades, and the club lost an MLB-high 101 games. The cringeworthy cover would become one of the prosecution's top exhibits in the case of The People v. the SI Jinx. Whoops.
Guess what? We're picking the Tribe again. The offense is loaded once more behind in-their-prime (if underappreciated) stars like MVP candidate Michael Brantley, Yan Gomes, Jason Kipnis, Carlos Santana and newly imported slugger Brandon Moss. This time, though, led by reigning Cy Young Award winner Corey Kluber, they have the pitching staff to match—we're sure of it. After last year's All-Star break the rotation led the majors in strikeout rate (9.33 per nine), home run rate (0.56 per nine) and FanGraphs' WAR (11.0), while trailing only the Nationals in ERA (2.95). And none of its members, which also include Carlos Carrasco and Trevor Bauer, are yet 29. In an era in which it seems most everyone has a shot at a ring, the Indians will win their first in 67 years. Believe it.