Dodgers broadcaster Vin Scully salutes Yogi Berra
Dodgers broadcaster Vin Scully paid homage to Yankee-legend Yogi Berra on Wednesday night.
Dodgers announcer Vin Scully paid homage to Yankee legend Yogi Berra during Wednesday night's matchup between Los Angeles and Arizona.
"We lost a gem," Scully, 87, said of Berra, who passed away Tuesday night at the age of 90.
"​As long as people talk about the game, whenever they mention the name Yogi Berra, they will smile because he was that kind of a human being," added Scully, who is in the midst of his 66th season broadcasting the Dodgers.
A legend in his own right, Scully called Berra "one of the sweetest men and one of the great players, overshadowed by some of the great names in Yankee history."
• VERDUCCI: Remembering the great American life of Yogi Berra
Berra spent 18 seasons with New York, and was arguably one of the greatest catchers of all time.
In his MLB career, Berra batted .285 with 358 home runs and 1,430 RBIs, and won an unprecedented 10 World Series as a player with the Yankees.
Watch Scully's tribute below:
Rare SI Photos of Yogi Berra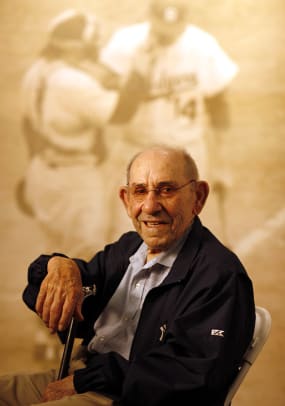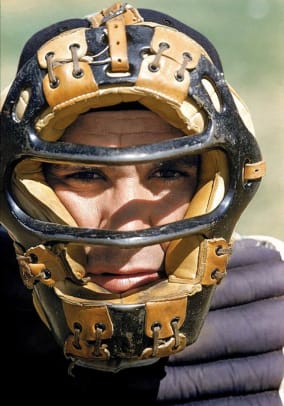 ​
- Kayla Lombardo