The brewing battle between ESPN and Fox Sports 1 heats up, more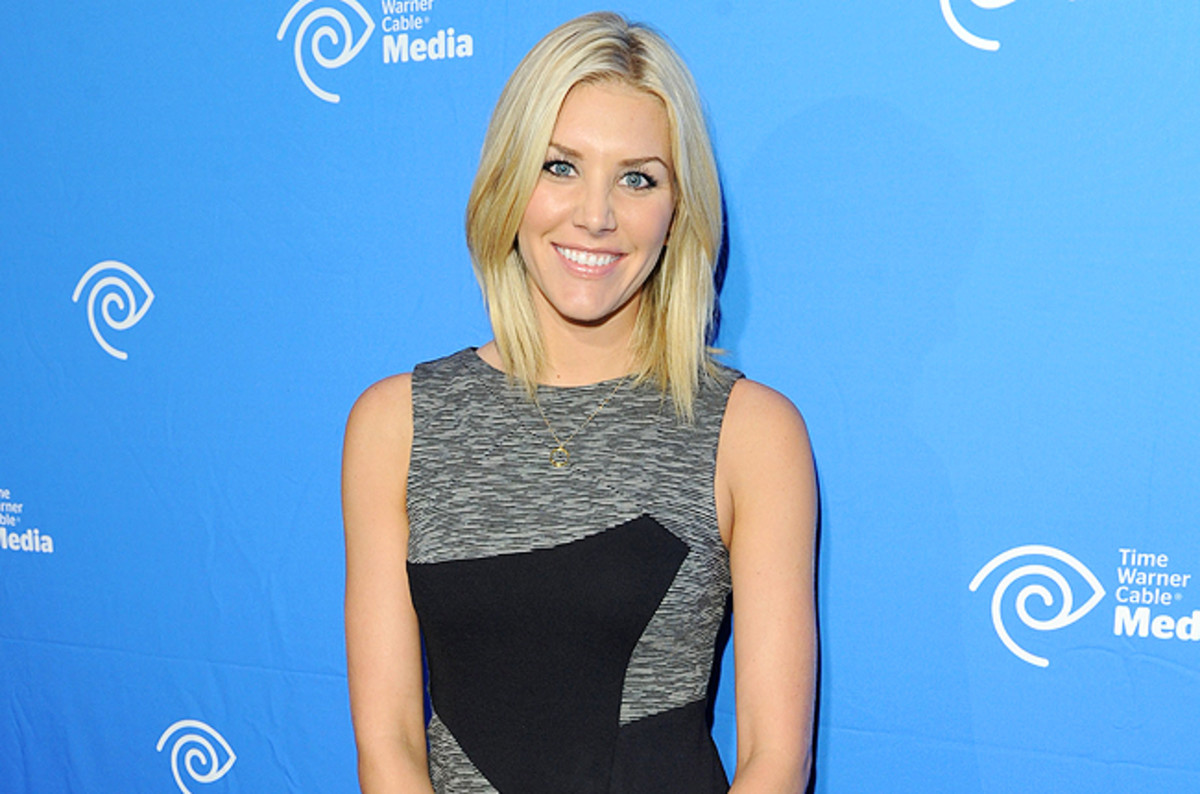 5. I spoke with Ray Lewis about his upcoming role as an ESPN NFL analyst for TheMMQB.com. Lewis will travel to the Monday Night Football site each week to serve as an analyst for Monday Night Countdown and also work eight Sundays (and all playoff shows) at ESPN's studios in Bristol, Conn., appearing on the network's Sunday NFL Countdown pregame show during the season. He debuts on Sunday, Sept. 8, when he joins the cast of Countdown. The following day, he'll be in Landover, Md. for his Monday Night Countdown spot, leading into the Eagles-Redskins game at FedEx Field. For a conversation with Lewis and my take on his broadcasting debut, click here.
6. NBC Sports returned to NASCAR last week by purchasing ESPN's entire NASCAR Sprint Cup package, plus half of Turner's six races. They paid big money for the privilege: Sports Business Daily reported the cost was $4.4 billion over 10 years. The deal begins in 2015 and NASCAR races will often serve as a lead-in to Sunday Night Football. It's an excellent deal for NBC Sports given NBC Sports Network needs more live inventory but is it a good deal for NASCAR viewers? Longtime Sporting News NASCAR writer Bob Pockrass examines whether leaving ESPN will come back to haunt the sport.
6a. NBC now owns the rights to the final 20 NASCAR Sprint Cup Series races, the final 19 NASCAR Nationwide Series events, and select NASCAR Regional & Touring Series events. Seven of the 20 Sprint Cup events will be carried on NBC annually, while 13 will air on NBC Sports Network. As far as the Nationwide Series, four of the 19 races will air on NBC, with 15 airing on NBCSN. NBC said the season-ending championship event will return to network television in 2015 for the first time since 2009
6b. In addition to rights to NASCAR Sprint Cup and NASCAR Nationwide Series races, NBC obtained rights to practice and qualifying sessions for NBC's national series events during their portion of the season, as well as rights to broadcast the NASCAR K&N Series, NASCAR Whelen Modified Tour, NASCAR Toyota (Mexico) Series, the NASCAR Hall of Fame induction ceremony and NASCAR's season-ending banquets. NBC was also granted Spanish-language rights, certain video-on-demand rights and exclusive TV Everywhere rights for its NASCAR Sprint Cup Series and NASCAR Nationwide Series events.
6c. There has much chatter about how much ESPN will cover NASCAR in the future and every NASCAR fan should be concerned given ESPN's treatment of the NHL after the league parted ways with the network. In a statement, Skipper said, "ESPN has enjoyed a long and mutually beneficial relationship with NASCAR. We have tremendous respect for the France family, the drivers and all in the sport and wish them well. We will continue to serve NASCAR fans through SportsCenter and our other news platforms as we continue to enhance our industry-leading collection of quality assets."
Added NASCAR Chairman and CEO Brian France: "They have different thinking about how they want to cover sports. John Skipper is as good as it gets in his organization, and we've had conversations. Obviously you think about all those things, but the reality is they have to cover the big events that people watch every weekend. You never can predict the future, but we didn't think that was something that would hold us back from making this deal, that's for sure."
6d. NASCAR still has inventory left for a future television rights deal involving the first half Nationwide package (14 Nationwide races) along with three Sprint Cup races.
7. Sports pieces of note this week:
• ESPN The Magazine's Chris Jones had a fantastic piece on a 16-year-old Japanese pitching prospect and the duty he feels toward his country's national baseball tournament.
• Deadspin staffers Patrick Burns, Reuben Fischer-Baum and David Roher discovered some significant truths about celebrity coverage after a year of watching SportsCenter.
• SI's David Epstein published an excerpt -- 'Why MLB hitters can't hit Jennie Finch and the science behind reaction time" -- from his remarkable new book, The Sports Gene.
Non-sports pieces of note:
• Susan Elizabeth Shepard wrote a brilliant piece for Buzzfeed on being a topless dancer in an American boomtown. This is sensational work.
• Should Reddit be blamed for the spreading of a smear? New York Times magazine writer Jay Caspian Kang examines the question as he reports on the Boston Marathon bombings and mistaken identity.
•The Economist had a brilliant obit on a Myanmar heroin king:
• Thanks to CBS Evening News correspondent Wyatt Andrews, producer Maggie Dore and managing editor Scott Pelley for the care they used for this CBS Evening News piece on the amazing social media experience shared by my Twitter followers. Please check it out.
•The same goes for the staff of CBS This Morning, which also ran a piece on the single best moment photo project.
8. As one of SI's women's basketball writers, I'm looking forward to this week's Nine for IX documentary from ESPN Films. Swoopes documents the story of women's basketball star Sheryl Swoopes, one of the great players of her era and the highest-profile athlete in her sport to acknowledge she was gay. The film premieres on July 30 at 8:00 p.m. ET and is directed by ESPN SportsCenter anchor Hannah Storm. Of note: Swoopes is now engaged to a man and this April, the 42-year-old landed the women's basketball head coaching job at Loyola of Chicago.
8a. ESPN Films announced its next slate of "30 for 30" documentaries. The subjects include Hawaiian surfer Eddie Aikau, former Islanders owner John Spano, the run Jimmy Connors went on during the 1991 U.S. Open, and the Kerrigan-Harding doc. The series begins Oct. 1 on ESPN at 8 p.m. ET with Hawaiian: The Legend of Eddie Aikau.
9. CBS Sports needs to get more traction with the CBS Sports Network -- especially given how aggressive its cable sports networks have been over the last few months -- and one way is providing viewers with onsite pre- and post-event coverage of major sporting events televised by CBS Sports. On that note, the CBS Sports Network will air the PGA Championship Clubhouse Report live from Oak Hill Country Club in Rochester, N.Y. after the conclusion of tournament play from Aug. 8-11. The show is scheduled to air from 8 to 9 p.m. ET and will be co-hosted by Andrew Catalon, Billy Kratzert and Billy Ray Brown.
10. Miscellaneous: Former major leaguer Gabe Kapler will be an MLB contributor to Fox Sports 1.
10a. SiriusXM will broadcast the Guinness International Champions Cup featuring AC Milan, Chelsea, Everton, Inter Milan, Juventus, the Los Angeles Galaxy, Real Madrid and Valencia competing over seven days at different venues across the U.S. Of note: The always-fun Ray Hudson will serve as the analyst for the third-place match on August 7 (6:30 p.m. ET).
10b. Jason McIntyre of Big Lead Sports reported last week that chronic athlete enabler Ahmad Rashad has had his role shifted on The Golf Channel's Morning Drive. Few people under the tag "sportscaster" have kissed the booty of athletes and leagues more than Rashad.
10c. McIntyre also reported that former Bears linebacker Brian Urlacher will be joining Fox Sports 1 as a football analyst. The NFL Network had been pursuing Urlacher, who told The Rich Eisen podcast last month that he was not sure broadcasting was for him. It is now.
10d. Sunday Night Football game-caller Al Michaels will be honored by the Pro Football Hall of Fame next Friday with the Pete Rozelle Radio-Television Award. The award is given annually by the Pro Football Hall of Fame "for longtime exceptional contributions to radio and television in professional football."
10e. The MLB Network will air 17 hours of live coverage leading up to the 4:00 p.m. ET trading deadline on Wednesday, including a six-hour MLB Tonight: Trade Deadline Special starting at 11:00 am ET. Other highlights: MLB Network insiders Peter Gammons, Jon Heyman and Ken Rosenthal will have live cameras positioned inside their offices throughout the day, and MLB Network correspondents (MLB.com's Richard Justice, USA Today columnist Bob Nightengale, Chicago Tribune columnist Phil Rogers and New York Post baseball columnist Joel Sherman) will report breaking news from their cities.
10f. The well-regarded Judy Battista, a longtime New York Times sports writer with a specialty in pro football, was hired last week by NFL Media (NFL.com and the NFL Network). Beginning on Aug.5, Battista will file stories for NFL.com and appear on NFL Network on a variety of shows.
10g. The votes are in and Awful Announcing has determined the final minute of the U.S's 4-3 win over the U.S.S.R in Olympic hockey at the 1980 Winter Olympics as the greatest call of all-time. Here's Michaels with the call.