Sources: Jerry West threatened to resign over Thompson-Love deal
Sources: Warriors consultant Jerry West threatened to quit if Klay Thompson-Kevin Love went through
Jerry West threatened to resign his position as the Golden State Warriors head consultant if the team went ahead with a proposed trade last summer with the Minnesota Timberwolves involving guard Klay Thompson and forward Kevin Love, SI.com's Chris Ballard reports.
According to Ballard's source, West believed that trading Thompson away would be a mistake, because the Warriors were a defensive team and Love was not primarily known for his defense.
According to the Bay Area News Group, Thompson's father, former NBA player Mychal, said that Warriors owner Joe Lacob and general manager Bob Myer wanted to make the trade, but West and head coach Steve Kerr vetoed the deal.
Pursuit of perfection: Jerry West's fire burns as deep as ever with Warriors
for years to come. Curry was named the NBA's Most Valuable Player this season after helping the Warriors win a league-high 67 games. 
• BALLARD: Jerry West's fire burns as deep as ever with Warriors
West has been with the Warriors since 2011 after executive stints with the Memphis Grizzlies and Los Angeles Lakers.
Love ended up being traded to the Cleveland Cavaliers in August as part of a three-team deal with the Philadelphia 76ers that sent 2014 No. 1 overall pick Andrew Wiggins, 2013 top pick Anthony Bennett and 76ers forward Thaddeus Young to Minnesota. Philadelphia received a 2015 first-round draft choice from the deal.
• MORE NBA: SI's playoff coverage | Latest mock draft | SI magazine features
Love played 75 regular games this season with the Cavaliers and averaged 16.4 points and 9.7 rebounds. Love dislocated his left shoulder in the first round playoff series against the Boston Celtics and has missed the rest of the team's run to the NBA Finals.
Thompson had his best season in 2014-15, averaging 21.7 points a game and earning his first All-Star Game selection as well as All-NBA third-team honors. 
GALLERY: CLASSIC SI PHOTOS OF JERRY WEST
Classic SI Photos of Jerry West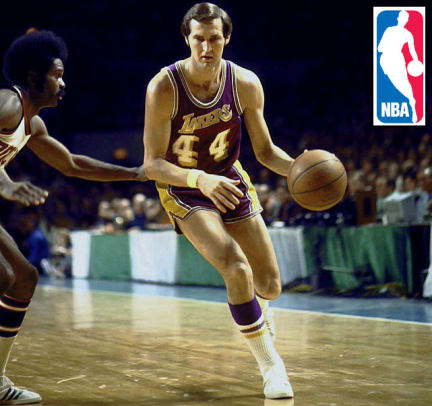 - Scooby Axson