Report: Lamar Odom discharged to L.A. hospital, begins physical therapy
Former Lakers and Clippers forward Lamar Odom has shown steady improvement since being in serious condition after being found unconsious at a Nevada brothel, and has begun the early stages of physical therapy
Former Lakers and Clippers forward Lamar Odom has been improving steadily since being found unconscious at a Nevada brothel, and has begun the early stages of physical therapy, reports Mark Medina of the Los Angeles Daily News.
The physical therapy will assess whether the 35-year-old can walk, Medina reports. Odom has been breathing successfully without the help of a ventilator for the last three days, and has the ability to hold simple conversations.
Odom has also been transferred from the Las Vegas hospital where he spent the past week to a hospital in Los Angeles, E! News reports. 
•JENKINS: Gifts and ghosts of Odom | Odom in the pages of SI
On Friday, Odom was reported to be conscious, breathing on his own and speaking sentences.
Odom played with the Lakers, Clippers, Heat and Mavericks during his 14-season NBA career. He won two championships with the Lakers in 2009 and 2010, and was named NBA Sixth Man of the Year in 2011.
Classic Photos of Lamar Odom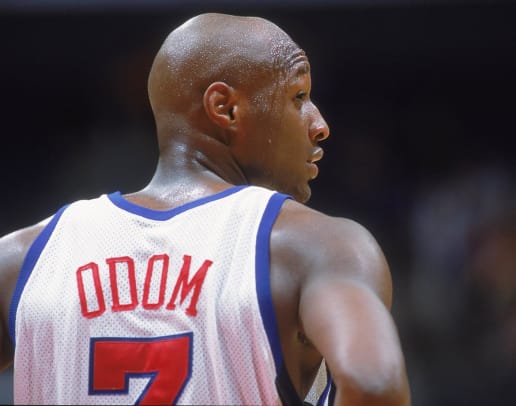 ​