NBA draft combine: Top prospects, players to watch after Day One
While top prospects Ben Simmons and Brandon Ingram didn't participate, others like Henry Ellenson impressed at Day One of the 2016 NBA draft combine.
​Get all of Jeremy Woo's columns as soon as they're published. Download the new Sports Illustrated app (iOS or Android) and personalize your experience by following your favorite teams and SI writers.
CHICAGO — The first day of the combine is in the bag. The lottery is days away. Yes, it's very much still the playoffs, but draft season is here. The combine itself is just a big gym filled with more whispering executives than incredibly meaningful basketball, but here, we publicly receive our first universal pieces of the puzzle, the data upon which proverbial rocks are built: measurements and testing results.
Guess what? Guys that look tall on TV are … still tall. Nevertheless, there are some first-day takeaways: good measurements and test results (or bad ones for that matter) will affirm certain things for scouts, giving everyone numbers to agree on—at least until teams have players in to acquire some of the same data for themselves. This offers us a direct point of comparison for players both head-to-head and historically. It's why Ben Simmons and Brandon Ingram didn't bother: Elite guys with their stocks locked in have little to gain.
There was also a five-on-five scrimmage component, featuring mostly second-round caliber players, but some very solid ones. This draft is only shallow when we're discussing high-lottery talent relative to the mean in past years. There's a growing belief that there's plenty of value floating around in the middle-to-late parts of the pack, and it seemed that way Thursday. Here are 10 guys we learned stuff about from combine Day One. For fun, every time you see the word "wingspan," drink.
​• MORE NBA:Luke Winn makes the case for Brandon Ingram at No. 1
Demetrius Jackson
As of this writing, the measurements are still unofficial, but Demetrius Jackson turned in a 43-inch vertical. 43 inches! The Notre Dame point guard, angling to be the second point guard selected in a not-so-deep draft, turned in the fourth-highest vertical leap ever at the combine. Jackson is a guy some view as good-at-everything, great-at-nothing, a productive college player, but not necessarily a star. Being able to float the "certifiably elite athlete" card won't hurt him.
Wade Baldwin
We now know that Vanderbilt guard Wade Baldwin may actually be a vulture. He measured 6' 4" in sneakers with a gargantuan 6' 11.25" wingspan. His arms are longer than those of 6' 6" wing Troy Williams, 6' 8" forwards Georges Niang and Perry Ellis, 6' 7" guard Caris LeVert … you get the idea. Baldwin's selling himself as a guy who can defend three perimeter positions. With his legitimate size and length affirmed, I'm buying. He had a 38" unofficial vertical, to boot. The big question: how impactful can he be on offense?
​
Henry Ellenson
The Marquette big man measured in at 6' 11.5" in shoes with a 7' 2.25" wingspan. Why is this significant? Because Henry Ellenson is big enough to play center. We've known he's skilled offensively with a very good feel. Scouts continue to question his lateral quickness. So, if you believe he can legitimately line up with centers on defense while functioning as a stretch-big on the other end, Ellenson becomes a much safer investment. I'd be surprised if he slips very far in this draft.
Cheick Diallo
Diallo was one of the highest-profile players to play in the five-on-five and looked the part of a first-round pick, flashing a ton of bounce and lateral quickness, and producing an active 18 points and four rebounds. The Kansas big man boasted the second-longest wingspan in the room, at a massive 7' 4.5", and his 8' 11.5" standing reach was tops among players under 6' 10". Diallo is raw, but should have a definite place as an energy guy somewhere. He rode the bench all year at Kansas, but looks increasingly the part of a mid-late first-rounder.
Zhou Qi
Zhou Qi is gigantic. The Chinese big man's 7' 7.75" wingspan makes him one of the longest players ever at the combine. According to our friends at DraftExpress, only Alexis Ajinca, Rudy Gobert and Boban Marjanovic are longer among active NBA players, and that's not bad company for Qi, who flashed a pretty nice shooting stroke in drills. HOWEVER: Zhou Qi is also the beanpoly-est of beanpoles, weighing just 218 pounds with 4.85% body fat. He's not a physically mature player, and he's already 20 years old. He weighs just three pounds more than very-thin Skal Labissiere, and almost 20 pounds less than Deyonta Davis, another big who may not quite be prepared for the NBA's physicality. Hear that? It's the sound of your eyebrows subconsciously raising.
PHOTOS: Every No. 1 NBA draft pick in the lottery era
The NBA's No. 1 Draft Picks in the Lottery Era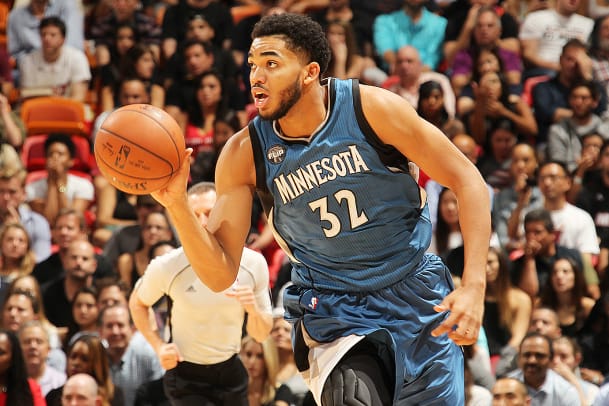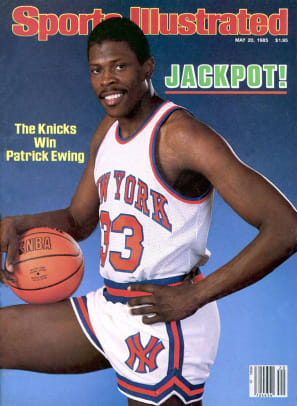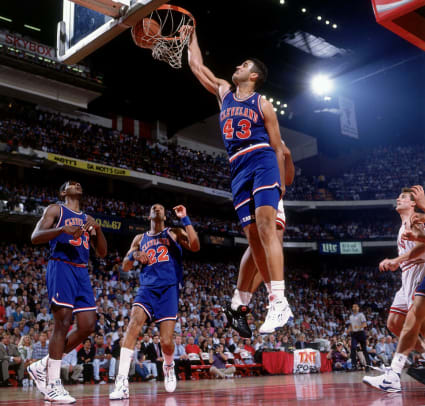 Malcolm Brogdon
As a four-year senior from a consistently good, team-first program, Brogdon might be kind of a boring prospect. That said, he put up 17 points on eight shots with six assists, four rebounds and four steals in the scrimmage. He was everywhere, and he's also a legit 6' 5" with a 6' 10.5" wingspan. His hands are tied for the second-widest in the draft (10.25") and were by far the largest measured among guards. He's not especially explosive, but he's so fundamentally strong and consistent that it's hard not to imagine someone coming away very happy here. 
Ben Bentil 
Bentil came out and hit two threes early in the scrimmage on his way to 15 points and 11 rebounds. He's 6' 8" in shoes with a 7' 1.5" wingspan and a strong build, and the measurements legitimize him as a power forward in a modern league. He came out aggressive and didn't quite recapture that early magic, but the tools are there. He's got the sort of skill-set teams are paying for these days, able to work inside and out. If the spot-up shooting ability convinces the right people, he could easily wind up staying in this draft.
• MORE NBA:Mock Draft 3.0: Last look at prospects before lottery
A.J. English
English garnered a little buzz by winning the MVP at Portsmouth, and put together a terrific resumé at Iona. The caveat: He turns 24 in July. Still, he measured in quite well, standing 6' 3" in shoes with a 6' 10" wingspan. He also stayed hot on the court, with 22 points on 10 shots in 21 minutes. English told me he's already worked out for the Spurs, Rockets and Jazz. He's very old (for comparison, more than five years older than Brandon Ingram!), but he might be ready to play a role early on.
Kay Felder
While we're on the topic of mid-major guards, Kay Felder registered the highest unofficial max vertical leap of the day, at 44". Kay Felder is the shortest player at the combine, standing 5' 9.5" tall in sneakers, which is roughly 69". This means he could, in theory, leap over about 63% of himself. I digress. Felder mostly killed it in the scrimmage, applying pressure on defense and forcing turnovers. We already know he can shoot and score after what he did at Oakland last season, so factoring in the definite stud athleticism is not insignificant. He could be the Ulis of the second round, and he's only about 10 months older. Draymond Green is already lobbying for the Detroit native on Twitter.
Kyle Wiltjer
For what it's worth, Kyle Wiltjer—yes, tall, lanky Kyle Wiltjer, had the highest-percentage body fat of any prospect in attendance. The Gonzaga star weighed in at … just under 243 pounds, with a 15.25% fat percentage. Wiltjer is very tall, and has good size for an NBA shooter, but this is a less-than-prime look for a guy who came in hoping for a second-round selection. He did, however, score 17 points in the scrimmage.