The 76ers' 'Process' gets a perfect ending
The No.1 pick and a shot at drafting Ben Simmons has given Sam Hinkie's 'Process' in Philadelphia the best ending.  
It's been said that Sam Hinkie has a "cult following" among Sixers fans, and I need you to know that this is true in the most literal sense. I spent last night at the Rights to Ricky Sanchez Lottery Party in Philadelphia. There were call-and-response chants about "Process," deafening boos any time Doug Collins popped up on TV, and a giveaway for a very expensive diamond-encrusted "Trust The Process" ring. All this was before the NBA draft lottery even started. 
Some background: Rights to Ricky Sanchez is a Sixers podcast hosted by Spike Eskin and Mike Levin. I used to live with Mike and have come to know Spike over the past few years, and in that same time their podcast has helped turn Hinkie and "The Process" into its own movement. I won't try to explain it much further, except to say that between diamond rings and Doug Collins hate, all these people eventually became as much a part of "The Process" as losing games and Joel Embiid injury updates. 
NBA Mock Draft 4.0: Simmons-Ingram debate begins for 76ers
Most of them would have been happy with the second pick last night. Everyone I talked to beforehand dreaded a worst case scenario—the Sixers fall out of the top three, lose the Lakers pick, and all this was for nothing. Or there was what felt like the most likely ending—Sixers fall to No. 3 for the third year in a row. Just high enough to make it hard to complain too much, but just low enough to miss out on a player who can change everything. 
Next to all that, and after a year full of misery that ended with Hinkie's 13-page resignation later, everyone agreed that No. 2 would be more than enough. And then this happened:
• MORE NBA: Winners, losers from draft lottery | Lottery pays off for 76ers
It was the best. It's perfect because it guarantees we'll be arguing about how much credit Hinkie deserves for at least the next five years, but it's also what Sixers fans deserved after the past few seasons. Because whether you agreed with Hinkie's philosophies or not—​I didn't, I got booed last night—​everyone can agree on two things: First, the Sixers are about to transition to something different under Bryan Colangelo. Second, for the people who looked at Hinkie's plan and found a way to care the past few years, the new era represents a shift away from this shared, barely sane odyssey that brought them all much closer together. 
"This has been hard, man," Spike said afterward. "This has been hard. And we've been able to find the mini pieces of joy in this. Like, ooh Jerami Grant hit a corner three. Or ooh, Joel Embiid practiced today. It's all been finding those things to keep us going. To keep us going for a moment like this." 
Beating the NBA Draft Lottery Odds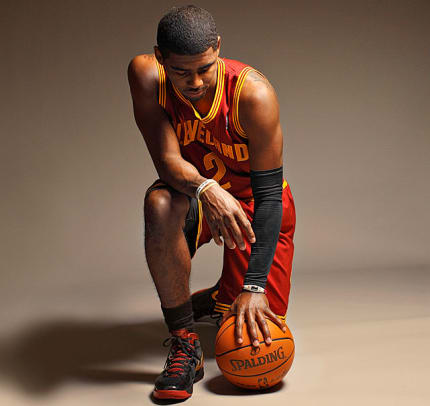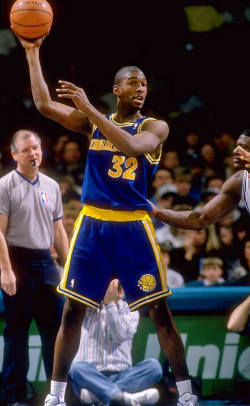 Along the way, they've missed out on Karl Towns and Andrew Wiggins, endured two years of false starts with Joel Embiid, watched Jahlil Okafor go off the rails within his first month in the NBA, and sat through 199 losses. But the process trusters kept the faith, at least enough to laugh at critics, lean into the cult jokes, and have fun with this. It all took on a life of its own. "I would have taken the fourth pick and the last three years would've been worth it," Eskin said through a grin. 
There have been bus trips to Brooklyn for Sixers games, several versions of Hinkie T-shirts, meet-ups in Philly, a Hinkie billboard... I'm biased because I know them, but I'm pretty sure at some point the audacity of this Sixers cult became a more impressive story than the team.
The story will change now. The next month will be debates between Ben Simmons and Brandon Ingram, and the new era will begin with whoever the Colangelos take on draft night. The founding principle of the past few years was to be so bad that eventually the Sixers would be great, but now the goal is to be good. 
Report: 76ers leaning toward drafting LSU's Ben Simmons with No. 1 pick
At this point, it's a healthy switch. Even if Hinkie were still in charge, this was always going to be the year that goals changed. The focus of Sixers and their fans will shift to building around the No.1 pick and praying that Qatari doctors fixed Joel Embiid's foot. 
For now, all that matters is that last night was the perfect bookend for a Sixers era and Sixers fans that got so much crazier than anyone expected. These parties started five years ago, when Spike threw an "End of Lockout" party with 75 people at a bar in South Philly. On Tuesday, there were at least 2,000 people in attendance, watching an event that lasts about 10 minutes on ESPN.
Speaking of the lottery, there are people who would look at the event and call it an amazingly stupid way to decide the future of a multi-billion dollar sport. This is correct. There are people who would look at a euphoric lottery celebration, or a Sam Hinkie billboard, and call it all insane. This is also correct. I've spent the better part of three years yelling about this to Mike Levin, and laughing at just how unhinged the Sixers and this process had become.
But it's not as if caring about winning teams is that much smarter, right? None of sports is sane, and it ends badly 98% of the time. The best parts of sports are the friends you have to complain about them with, and the moments you occasionally get to celebrate way too much. That's what last night was in Philadelphia. That's been the past three years. People hated "The Process" because it wasn't what sports was supposed to be about, but for the people who bought in, it was everything that sports has always been about. 
"Everyone here sat through all this," Eskin said at the end. "It's a good feeling. They don't think this was for nothing. You can say it over and over again, process, process, process, process, but the point of a process is for there to eventually be a result. This was a nice result."