Report: NFLPA to vote Friday on new drug policy
The NFL Players' Association is set to vote Friday on a new drug policy that could immediately reinstate certain players who are suspended because of positive tests for amphetamines, NFL.com's Ian Rapoport reported Thursday night.
According to Rapoport, the new policy would immediately reinstate suspended players such as Denver Broncos wide receiver Wes Welker, Dallas Cowboyscornerback Orlando Scandrick and Miami Dolphinsdefensive end Dion Jordan, among others. Other situations, like Cleveland Browns wide receiver Josh Gordon, are more uncertain.
KING: Can Roger Goodell survive the Rice firestorm?​
Rapoport cautioned that it's "no sure thing" the proposed new policy will pass Friday.
Major policy changes that have reportedly been under consideration as part of the new policy include raising the threshold for a positive marijuana test. It also would introduce a program to test for human growth hormone, which would be the first time in the league's history it would test for the substance.
Under the current NFL policy, THC, the active ingredient in marijuana, must be present in the blood at a level of 15 nanograms per millileter in order to trigger a positive test. The World Anti-Doping Agency, which oversees Olympic drug testing, raised its threshold for a positive test from 15 ng/ml to 150 ng/ml last summer.
''The [potency] level is so much greater in marijuana now, the secondhand smoke can get a positive test," NFLPA president Eric Winstontold The Associated Press earlier this week. "Just a guy who is around it second hand, then to have to go into the program? We don't want false positive. We have to move up the minimum to normal workplace standards.''
Report: Ex-FBI director to head investigation of Ray Rice situation​
GALLERY: NFL PLAYERS SUSPENDED IN 2014
NFL Suspensions for 2014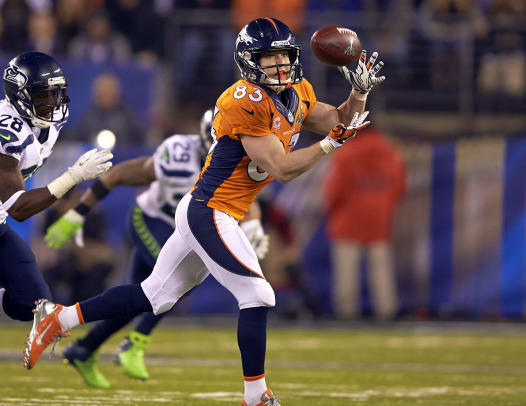 -Brett LoGiurato