Report: Ravens believe underinflated balls were used against Patriots
Members of the Ravens say they think they were using slightly under inflated kicking balls during their AFC Divisional Playoff game against the Patriots.
Members of the Baltimore Ravens say they think slightly underinflated kicking balls were used during their AFC divisional round game against the New England Patriots, reports CBSSports.com's Jason La Canfora.
No names were given in the report, but La Canfora says some in the Ravens kicking and punting units thought the balls did not get usual depth and distance on some of their kicks.
Baltimore twice blew 14-point leads and lost the game 35-31.
• SI.com's coverage of Super Bowl XLIX | Grading every NFL coaching hire
Report: 11 of 12 Patriots footballs were under-inflated in AFC title game
The NFL is currently investigating claims that the Patriots used under-inflated balls during their 45-7 AFC Championship victory over the Indianapolis Colts.
According to ESPN's Chris Mortenson, the NFL found that 11 of 12 balls that the league required the Patriots to have for game use against the Colts were under-inflated by two pounds per square inch.
The league had no comment on that report, but senior executive vice president of football operations Troy Vincent told Pro Football Talk that the league should complete its investigation in "two or three days."
According to league rules, the Patriots could be subject to fines and other actions if the NFL finds that the footballs were tampered with. - Scooby Axson
​GALLERY: SCANDALS IN SPORTS
Scandals in Sports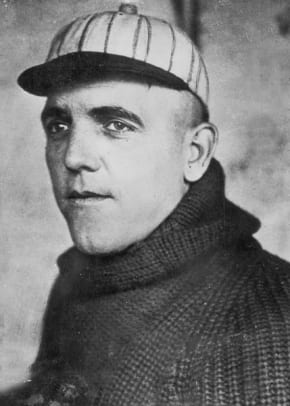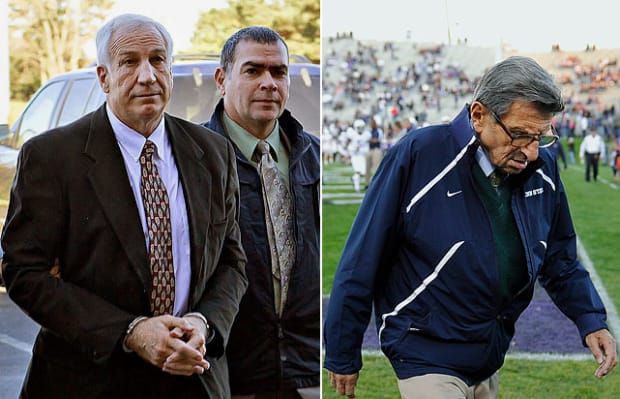 ​