Report: Jets expected to release WR Percy Harvin on Monday
The New York Jets are expected to release wide receiver Percy Harvin on Monday.
The New York Jets are expected to release wide receiver​ Percy Harvin, reports Mike Florio of ProFootballTalk.com. Ian Rapoport of the NFL Network first reported the Jets' plans to cut Harvin.
Keeping Harvin would cost the Jets $10.5 million against the salary cap in 2015.
Harvin, 27 in May, was acquired from the Seattle Seahawks in a trade on Oct. 18 in exchange for a fifth-round draft pick and a conditional draft pick. If he had been on the Jets' roster on March 19, New York would have owed the Seahawks a fourth-round pick. Seattle will now receive a sixth-round pick. 
Harvin's departure seemed likely after the Jets reportedly acquired wide receiver Brandon Marshall from the Chicago Bears. 
• Latest buzz around NFL free agency, trades, draft
Top 25 NFL Free Agents of 2015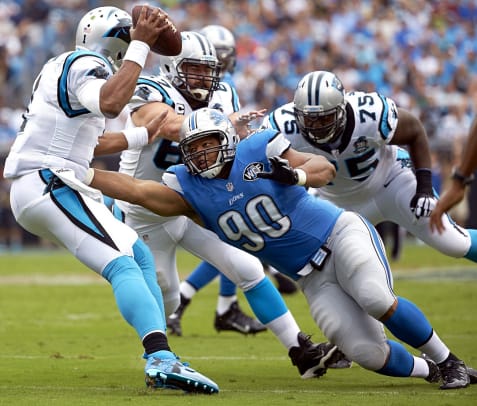 In eight games with the Jets last season, Harvin had 29 receptions for 350 yards. He also had 110 yards on 22 rushing attempts. 
After Harvin was traded, reports surfaced that he was unpopular with his Seattle teammates. Bob Condotta and Jayson Jenks of the Seattle Timesreported that Harvin and then-teammate Golden Tate had an altercation before Super Bowl XLVIII "that resulted in Tate getting a black eye." The Times also reported that Harvin and teammate Doug Baldwin had an altercation before a preseason game in 2014 in which Baldwin suffered a cut on his chin. 
#http://www.120sports.com/video/v111488036/sink-or-swim-season-for-geno
- Dan Gartland