Tim Tebow signs with Eagles, participates in first workout
The Philadelphia Eagles have signed quarterback Tim Tebow, the team announced Monday.
The Philadelphia Eagles have signed quarterback Tim Tebow to a one-year contract, the team announced Monday. Tebow participated in the Eagles' first offseason workout on Monday. 
Tebow will wear No. 11.
Tebow had a workout with the Eagles last month but left Philadelphia without a contract.
Tebow, 27, was out of the NFL last season. He has not played in a regular season game since 2012 with the New York Jets, when he was used primarily as a Wildcat running back. He was signed by the New England Patriots in 2013 but was cut during training camp.
• NFL players react to reports of Eagles signing Tim Tebow​
Tebow started 14 regular-season games in two seasons with the Denver Broncos after he was selected in the first round of the 2010 draft. He was 7-4 in 2011 before helping the Broncos to a playoff victory over the Pittsburgh Steelers with a touchdown pass to Demaryius Thomas in overtime. He completed 10 of 21 passes in that game and nine of 26 passes in Denver's loss to the Patriots in the next round.  
• ​FARRAR: Signing Tebow Chip Kelly's latest big move
Tebow spent 2014 working in television, as an analyst for the SEC Network and a correspondent for Good Morning America. 
The Eagles currently have five quarterbacks under contract. In addition to Tebow and 2014 practice squad member G.J. Kinne, the Eagles have Sam Bradford, Matt Barkley and Tebow's former Jets teammate Mark Sanchez.
GALLERY: CLASSIC PHOTOS OF TIM TEBOW
Classic Photos of Tim Tebow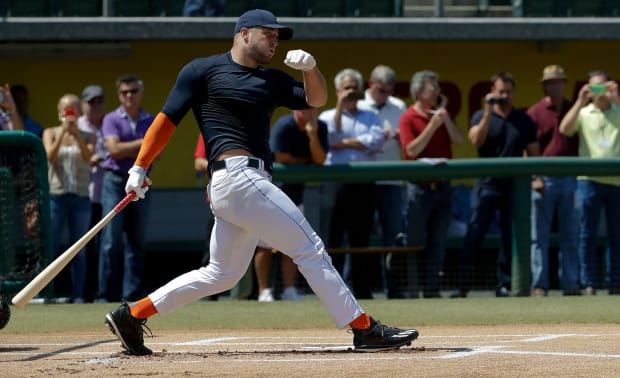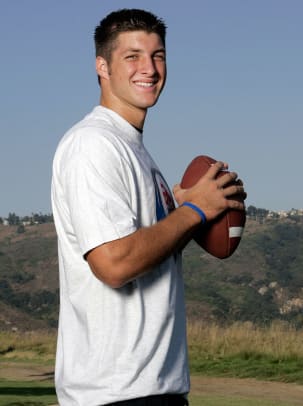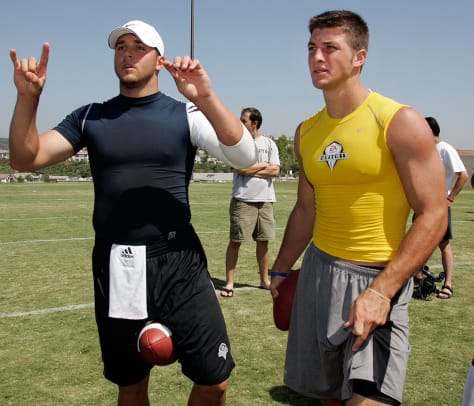 - Dan Gartland