Deflategate goes back to court: Six keys to the latest hearing
NFL, NFLPA attorneys head back into the courtroom for the latest round of Deflategate settlement discussions and arguments. Michael McCann discusses six keys to this hearing.
Attorneys for the NFLPA and NFL will be back in the courtroom of U.S. District Judge Richard Berman on Wednesday to meet for a new round of settlement discussions and arguments. Judge Berman will again implore both sides to seriously consider the possibility of settling their litigation. He will also pose different types of questions to the attorneys and might permit them to debate one another in oral arguments.
Here are six keys to the hearing:
1. Parties go to court with new report of specific settlement offer from Brady's camp
This morning, ESPN's Adam Schefter posted on his Facebook page that Brady would be willing to settle and accept a suspension, but only if an admission of fault referred to a failure to cooperate rather than participation in a ball deflation scheme. If this report is accurate—and it has been disputed by Albert Breer of the NFL Network—Brady would be making a significant concession to the NFL. He would be willing to accept a suspension (presumably a reduced suspension). Brady would also be admitting one form of misconduct, in spite of the fact that even Ted Wells testified he did not expect Brady would be punished for not turning over all electronic materials. To the extent Judge Berman considers the reasonableness of both sides in his decision-making, Brady's reported offer should help him.
The NFL, however, is unlikely to accept this offer. The league seems heavily invested in its theory that Brady participated in, or at least had awareness of, an alleged ball deflation scheme. For the NFL and Goodell to now walk away from that theory would be a significant departure. On the other hand, the NFL would place some value in establishing precedent that a player who is not fully cooperative can be suspended. This would effectively expand Goodell's powers to discipline players. Still, Brady's alleged offer seems unlikely to convince the NFL to cut a deal.
2. The significance of Tom Brady's absence from court
Judge Berman has indicated that neither Tom Brady nor Roger Goodell, who both attended last Wednesday's hearing, must attend the hearing today. While it is unclear if Goodell will attend the hearing, multiple reports indicate that Brady will not attend. Brady is instead expected to practice with the New England Patriots at the New Orleans Saints training camp in White Sulphur Springs, W. Va.
Breaking down Brady's incendiary filing in federal Deflategate case
From the standpoint of whether Judge Berman will rule in favor of the NFLPA or the NFL, the presence of Brady and Goodell in court carries no consequence. Neither would testify and, beyond exchanging pleasantries, neither would likely speak to Judge Berman. Any substantive discussion and debate before Judge Berman would involve the attorneys; Brady and Goodell would merely play the role of spectators.
Also, in the unlikely event that attorneys for the NFLPA and NFL make real progress in their settlement discussions on Wednesday, Brady and Goodell would surely be reachable by phone and be able to get to New York City within hours. It's also fair to assume that NFLPA attorneys and Brady have already held extensive discussions about what types of potential settlements he would find acceptable. NFL attorneys and Goodell have likely held the same type of conversations. The legal teams are thus not disadvantaged in any way by absences of Brady and Goodell.
On the other hand, the absence of Brady and possibly also Goodell suggests that no settlement is close. Both would be in court to finalize a settlement. Brady's absence also follows his participation in settlement talks in New York City on Tuesday. His direct involvement in those talks raised hope that a settlement might be within striking distance. It appears that is not the case, as Brady left New York City later on Tuesday. Moreover, Brady could have simply been showing solidarity with the NFLPA as well as trying to signal to Judge Berman that he takes the settlement discussions seriously.
3. No witnesses are expected to testify
A media report surfaced last week that witnesses might testify before Judge Berman on Wednesday. This report was surprising for at least two reasons. First, both sides previously agreed that Judge Berman would only consider the evidence and testimony used by Goodell to uphold Brady's suspension. New testimony would run counter to that agreement. Second, a federal court review of an arbitrator's award normally does not involve courtroom testimony by witnesses. The judge is expected to show high deference for the factual record as compiled by the arbitrator rather than conduct what would amount to a mini-trial with witnesses and examination of evidence. To the extent any testimony is used, it is usually through sworn statements.
According to sources familiar with the litigation, no witnesses will testify on Wednesday and none are likely to testify in this proceeding going forward. Although Judge Berman has raised questions about the evidence, it is unlikely he will demand that witnesses testify in court to explain the evidence.
4. Expect more debate about process and procedure this time around
The Most High-Profile Suspensions in American Sports History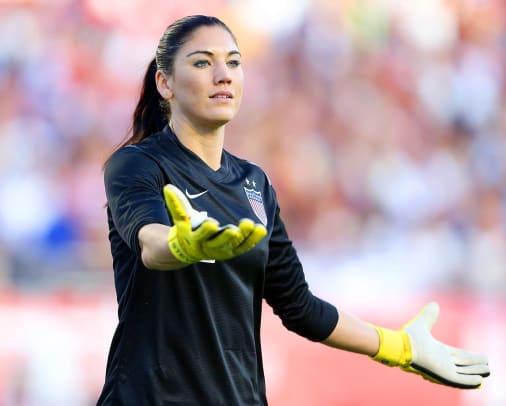 Judge Berman surprised most observers last Wednesday by spending significant court time asking the attorneys about the factual record. While he could do the same this time around—Judge Berman enjoys wide-ranging discretion on how he conducts the proceedings—it is more likely that the judge focuses his questions on process and procedure. This is in part because the fundamental legal question before Judge Berman is whether the NFL lawfully applied Article 46 of the collective bargaining agreement, not whether Brady is innocent or guilty. Also, in briefs filed last Friday, both sides devoted considerable attention to arguments about applicable legal interpretations and standards of review. It seems that both sides' attorneys anticipate that Wednesday's hearing will center on process and procedure.
One process topic likely to draw attention on Wednesday is the so-called "law of the shop," which refers to guarantees of consistency and fairness in arbitration proceedings. The NFLPA insists that the NFL violated the law of the shop by, among other things, failing to provide Brady with advance notice of the type of heavy discipline he would receive for an equipment violation. The basic idea of a notice argument is that if you have been warned that you would face a specific punishment for committing a specific offense, you should not be subject to a harsher punishment if in fact you commit that offense.
To bolster this argument, the NFLPA highlights that under NFL rules, first-time offenses of equipment violations that ""affect the integrity of the competition and can give a team an unfair advantage" only result in fines. This specific rule, the NFLPA maintains, should trump the more general requirement that Brady avoid conduct detrimental to the league. The NFLPA also tries to compare a lack of notice for Brady to the lack of notice for Ray Rice and Adrian Peterson, both of whom defeated the NFL on grounds that they were punished more excessively than the rules had indicated.
The NFL categorically rejects the NFLPA's notice argument, stressing that Goodell, as the arbitrator in Brady's appeal, reasonably concluded that Brady had adequate notice under the law of shop. The NFL further maintains that Goodell, as the arbitrator, was not bound by appeals in the Adrian Peterson, Ray Rice and Bountygate controversies. The NFL cites various cases where courts permit inconsistent arbitration awards on grounds that such awards are not binding precedent and that federal law requires judges to accord high deference to arbitrators.
5. Judge Berman will more aggressively warn the two sides of the consequences of not settling
Judge Berman has warned the two sides that if they don't reach a settlement, their litigation could last two years. This admonition is not news to the attorneys, who know that if they fail to strike a deal their litigation will probably continue into 2016 and possibly into 2017. 
Tom Brady and Controversy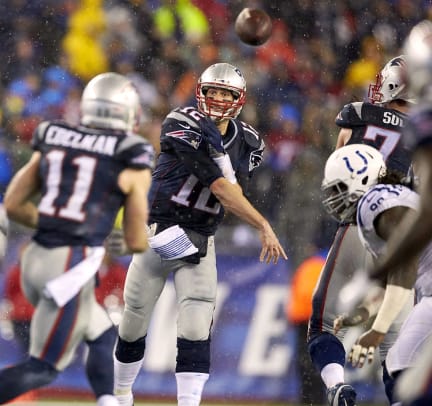 Such a delay is a reminder that the legal system moves at a much more methodical and sometimes glacial pace than does the internal justice system of a professional sports league. Consider the likely aftermath of Judge Berman issuing a decision to vacate or confirm Brady's suspension. The "loser" of that decision would have the right to appeal to the U.S. Court of Appeals for the Second Circuit for review by a three-judge panel. The loser would also ask the three-judge panel to expedite its review. Even if the panel expedited its review, such a review would likely take at least a couple of months; "expedited" review does not mean "instant" review. Also, the three-judge panel could easily decline to expedite its review. After all, whether a professional football player can play in four football games is a much less important legal controversy than, say, whether a citizen can be incarcerated or whether a policy that would impact many people should be deemed lawful. In the absence of an expedited review, the panel would likely issue a decision on the Brady case sometime in 2016.
The decision of the three-judge panel would also not necessarily represent the end of the Brady litigation. The loser of that decision could petition the Second Circuit for what's called an "en banc" review. If granted, an en banc review would involve a review by 15 of the judges who sit on the Second Circuit. By this point, it would likely be well into 2016, perhaps during the 2016 NFL season. Later, the losing party could petition the U.S. Supreme Court, which if it heard the case would push the timetable into 2017. If none of the appeals work, it's conceivable (depending on whether an injunction is granted) that the parties could move towards a full trial, a decision in which would be subject to yet another round of appeals. Brady could be in his 40s and retired from the NFL by the time the litigation actually ends.
Judge Berman realizes that both sides' attorneys are already aware of these consequences. Nonetheless, and especially with Brady and possibly also Goodell absent from court, Judge Berman might remind the attorneys that while they may have selfish reasons to see that the litigation and thus billable hours continue, Brady and Goodell are in a different position. A cloud of legal uncertainty hanging over their heads indefinitely probably isn't in their best interests.
6. Don't expect an ending on Wednesday
If you are hoping for a resolution on Wednesday, you will most likely be disappointed. Both sides have compelling reasons to not settle, especially on the question of admission of fault in a ball deflation scheme. Brady may have concluded that he's better off maintaining his innocence and losing in court than admitting to any knowledge of an alleged ball deflation scheme—an admission that might contradict Brady's sworn testimony and even raise the risk of perjury charges. Similarly, Goodell may have concluded he's better off insisting on Brady's guilt and losing in court than cutting a deal with a player. Such a settlement could encourage future suspended players to sue the NFL in hopes of settling down the suspension.
As an additional sign that no deal will be struck anytime soon, Judge Berman on Wednesday scheduled an additional hearing for Monday, Aug. 31. The judge has required that both Brady and Goodell attend this hearing, thereby giving them an incentive to strike a deal in the meantime in order to avoid having to spend Aug. 31 in court. Chances are that no settlement will be reached and we'll instead see Brady and Goodell—or at least highly scrutinized courtroom sketches of Brady and Goodell—spending another day with Judge Berman.
Michael McCann is a Massachusetts attorney and the founding director of the Sports and Entertainment Law Institute at the University of New Hampshire School of Law. In the fall 2015 semester, he will teach an undergraduate course at UNH titled "Deflategate." McCann is also the distinguished visiting Hall of Fame Professor of Law at Mississippi College School of Law and he teaches "Intellectual Property Law in Sports" in the Oregon Law Sports Law Institute.