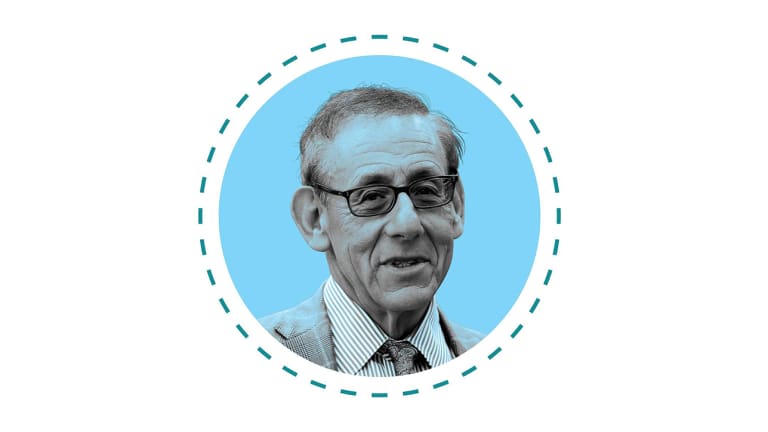 Stephen M. Ross, Miami Dolphins Owner
Learn about Miami Dolphins owner Stephen M. Ross, including how he made his wealth, his education and more.
MIAMI DOLPHINS | STEPHEN M. ROSS | CHAIRMAN OF THE BOARD, MANAGING GENERAL PARTNER | AGE: 78
Education: Michigan, Wayne State University School of Law, NYU School of Law
How They Acquired the Franchise: Ross purchased 50% of the Dolphins, as well as Dolphin Stadium and the surrounding land, from Wayne Huizenga for $550 million in February 2008. A year later, Ross purchased an additional 45% of the team for $450 million.
Net Worth: $7.6 billion (per Forbes in 2018)
Franchise Valuation: $2.575 billion (per Forbes in 2017)
How They Made Their Money: Ross started The Related Companies, now a multi-billion dollar real estate business, in 1972. He also owns the gym chain Equinox, which has more than 100 locations across the world, and SoulCycle, a New York-based indoor cycling workout facility.
In the Owner's Words: After conflicting reports emerged on whether Ross would compel Dolphins players to stand during the national anthem, Ross told the media: "I have no intention of forcing our players to stand during the anthem and I regret that my comments have been misconstrued. I've shared my opinion with all of our players: I'm passionate about the cause of social justice and I feel that kneeling is an ineffective tactic that alienates more people than it enlists. I know our players care about the military and law enforcement too because I've seen the same players who are fighting for social justice engaging positively with law enforcement and the military.
"I care passionately that the message of social justice resonates far and wide and I will continue to support and fund efforts for those who fight for equality for all."
Political Donations: Ross has donated to both parties over the years. Among his notable contributions: $200K in October 2016 to the Congressional Leadership Fund, a "super PAC exclusively dedicated to protecting and strengthening the Republican majority in the House of Representatives"; $100K in December '11 to Restore Our Future, a super PAC affiliated with Mitt Romney; $10K to the NY Republican Federal Campaign Committee in '10, '12 and '13; and $25K to the Democratic Senatorial Campaign Committee in '04, '05, '06 and '08.
NFL Committees: Finance Committee, NFL Network Committee, International Committee.
Next in Line: Ross has four children, none of whom are involved with the franchise.