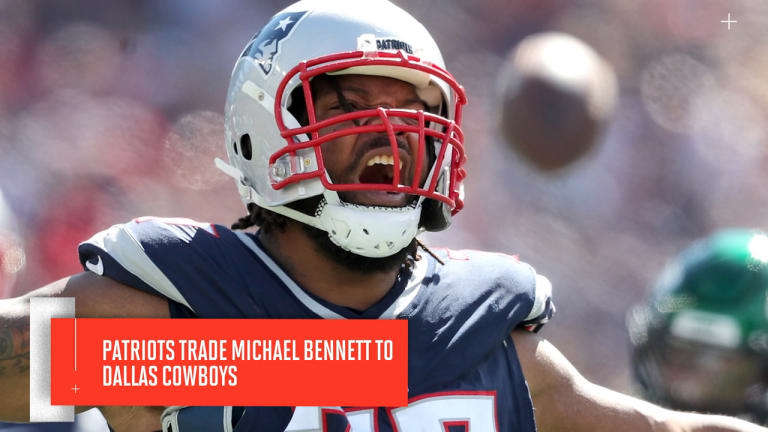 Report: Patriots Trade DE Michael Bennett to Cowboys for 2021 Seventh-Round Pick
The New England Patriots have traded defensive end Michael Bennett to the Dallas Cowboys for a 2021 seventh-round pick, ESPN's Adam Schefter reported on Thursday.
According to Schefter, the draft pick could become a sixth-rounder in 2021.
Bennett returned from a one-week team suspension for conduct detrimental to the team on Tuesday after playing just 11 of 50 snaps in the Patriots' Week 6 win against the Giants. The next day, Bennett had a "philosophical disagreement" with defensive line coach Bret Beielema and was suspended.
Bennett has 5 tackles, 2.5 sacks and 1 pass defended in six games in 2019. He played 133 of 374 defensive snaps in that six-game span.
After spending five years in Seattle, Bennett joined the Eagles in 2018 before being traded to the Patriots in March. 
The Patriots (7–0) host the Cleveland Browns on Sunday.