Nathan MacKinnon leads Halifax to Memorial Cup win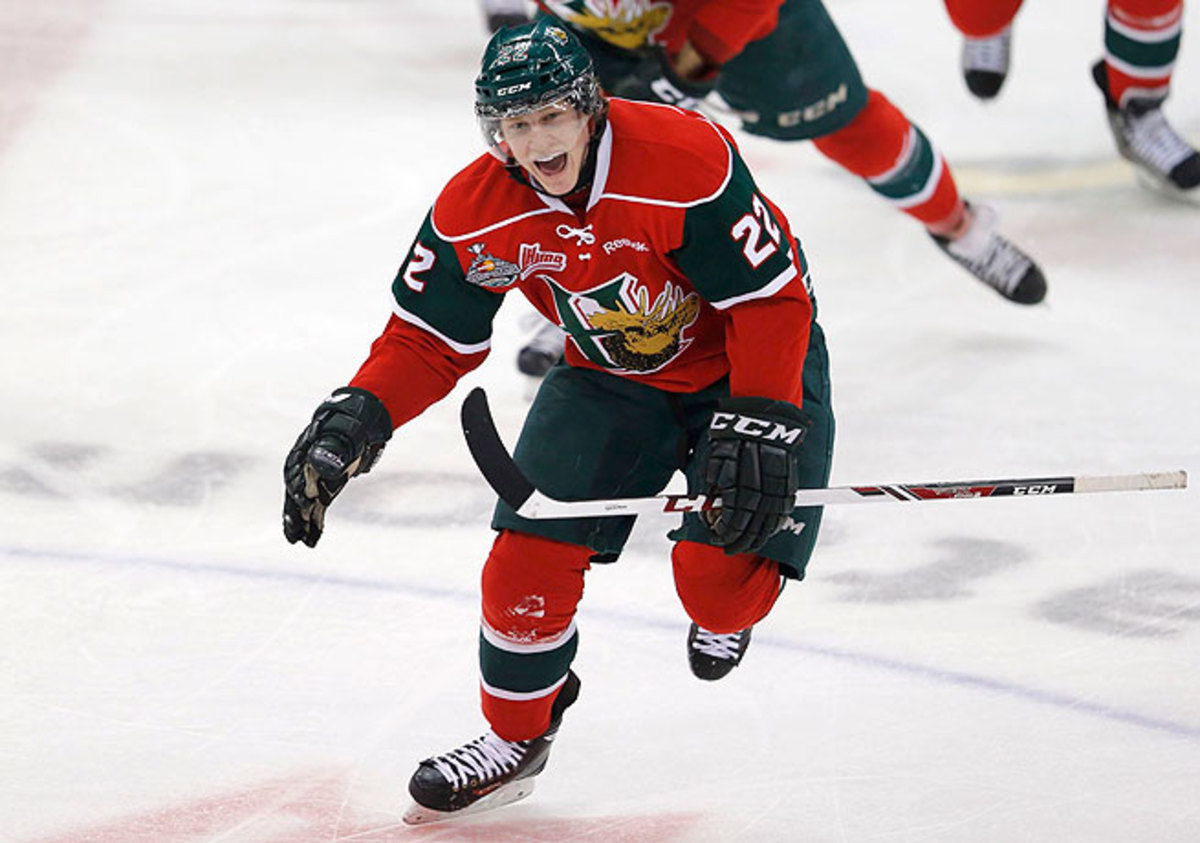 SASKATOON, Saskatchewan (AP) -- Nathan MacKinnon had three goals and two assists to lead the Halifax Mooseheads to their first Memorial Cup title, 6-4 over the Portland Winterhawks on Sunday night.
The 17-year-old MacKinnon iced the game with an empty-net goal with 22 seconds left.
"I might not score a bigger goal in my life," said MacKinnon, the Stafford Smythe Memorial trophy as the most valuable player in the four-team tournament. "We won it. We're champions. The empty-netter will be in my mind forever."
Konrad Abeltshauser scored twice and had an assist, Martin Frk added a goal and two assists, and Jonathan Drouin assisted on Quebec Major Junior Hockey League champion Halifax's first five goals. The Mooseheads finished the regular season, playoffs and Memorial Cup a combined 77-8-4.
"It's probably the greatest game I've ever played. It's just the greatest moment," Drouin said. "It's unbelievable. Winning the Memorial Cup with this group of guys is remarkable. We'll remember this game for probably the rest of our lives."
MacKinnon had seven goals and six assists in four tournament games.
"It's pretty cool," MacKinnon said. "The feeling would be the same whether I had one point, no points or five points tonight."
Zachary Fucale made 40 saves for Halifax, the third straight QMJHL team to win the Memorial Cup - following Saint John in 2011 and Shawinigan last year.
"Right now there's so much going through my mind," Fucale said. "It's that feeling you can't describe.
It felt like the longest game ever, but now it seems as if it went so fast, as if the past two years just flew by. This feels as if it's not even real. This is crazy."
Ty Rattie had a goal and three assists for Western Hockey League champion Portland. Nicolas Petan added a goal and two assists, Seth Jones and Brendan Leipsic also scored, and Mac Carruth made 35 saves.
"It's not kind of disappointing, it's very disappointing," said Winterhawks coach Travis Green, whose team was down 3-0 after the first period. "I thought we showed a lot of heart coming back. We made a late push but it wasn't enough."
Portland won the Memorial Cup in 1983 and 1998.