Penguins defenseman Ian Cole reviews S6E7 of Game of Thrones
Pittsburgh Penguins defenseman Ian Cole gave us his take on the June 6 episode of his favorite show, Game of Thrones.
Your teams. Your favorite writers. Wherever you want them. Personalize SI with our new App. Install on iOSor Android.
SAN JOSE, Calif. — At the request of several Twitter followers, who were no doubt inspired by two blogs posted by the Pittsburgh Penguins website around this time last year, defenseman Ian Cole agreed to review the Sunday, June 6th episode of Game of Thrones, titled "The Broken Man," the seventh installment of the series' sixth season. Now skating in his first Stanley Cup Final, Cole watched the episode alone, which he usually does when on the road. He shared his thoughts between the team's morning stretch in San Jose and grabbing a nap before Game 4, in which he scored his first goal in 104 games. 
It was, Cole said, "the perfect time for a quick recap, no problem."
Here, then, his take:
Warning: Spoilers ahead if you haven't seen the episode.
I think a lot of people call it a setup episode. I loved watching the heat build up, if you will. You have the surprise of the Hound back, which is awesome. He's obviously a huge character going forward, and what some fans are calling the Clegane Bowl, which could potentially happen with the Zombie Mountain and the Hound here in a trial by combat. I'm interested to see how that works out, because I think it could add some finality to the old Hound-Mountain feud and how much they hate each other. I think there was some awesome buildup on that part.
Then you've got Jon and Sansa trying to run around and get some troops, which is obviously a hard task to do considering how everything went down with Rob, which wasn't ideal to preserve order there. They have an uphill battle.
I think you saw Sansa realizing that and writing that note. It's pretty obvious that it's been sent to Littlefinger to get some troops from him. I'm sure she's swallowing her pride. Her big thing is she does what she has to do to survive and stay relevant in the game and not get killed. As much as she hates Littlefinger and despises him and thinks he's taking advantage of her, she's swallowing her pride to take back Winterfell. I'm interested to see how that's going to unfold, if old Baelish is going to come back and screw her over again. I don't know, we'll see.
Then where does it go from there … down to Kings Landing, I guess? Then you've got Margaery, doing a little sly work on her own, playing the game, if you will, with the ol' High Sparrow. That was pretty cool. Everyone's wondering, "What the hell is going on with Margaery, she really did a 180." She handed the Queen of Thorns the old rose sigil. It lets you know that she's still on the Tyrell's side. They've got some awesome storylines going right now. There's a lot of really good things that are about to come down.
'The Mountain' from Game of Thrones threatens to 'crush' Cristiano Ronaldo
​Theon, man, he's been through a lot. Totally understand. I think it's something where you like to see him getting back to normal, if you can call it that. You've got to love the tough love his sister's giving him. I don't know if the sensible approach would necessarily work for him. I think you're seeing a little more Theon start to come back and a little less Reek, which I think is great. That's what Game of Thrones does so well. They're able to vilify somebody in one season, and turn them, show their more humane side, show them changing, that, hey, there's more to them than just an evil side. I think it really makes you start to feel for the good and the bad. I think that's maybe one of the more realistic interpretations of people that I've seen in TV and movies in a while. Everyone has good and bad. Everyone's done good things and bad things too.
Let's see … Arya. Arya's going to be in a tough spot. Man, her walking through the market, looking at every single person, I think she just finally came to that realization that, "Oh s---, this could be real dicey for me. Anybody could pop out of nowhere and try to kill me at any time." Props to her for getting away there, that's good. The Waif hopefully thinks she killed her, so that'll give Arya some breathing room there if she can survive basically bleeding out. Hopefully she'll be able to get away and get a little bit of peace if she can do it. I don't know if she necessarily thought they'd go to that kind of extreme to kill her. I don't know what she thought would happen, but judging by how she still went back there after not killing that actress, that's like going into the hornets nest, if you will. Rather than staring off into space, dreaming of her homeland, you'd think she'd have her guard up more.
Then it finishes up with the Hound going to bash some heads in, doing what he does best. I guess it maybe was a setup episode with bringing him back on top of that, but I think there are some awesome storylines going on right now. I think it's going to be a pretty sick sprint to the end of the season. 
I wish they would have a lot more episodes, like three times a week, all year long. I love it. It's awesome. This is the latest I've ever played, so the playoffs are making it more challenging to find time for Game of Thrones. Usually I'd watch it at home when I don't have hockey going on. I'll stay up, watch Veep and Silicon Valley and Last Week Tonight with John Oliver. Now it's Game of Thrones and sleep, then I watch those other episodes the next day.
GALLERY: Game of Thrones and Sports
Game of Thrones and Sports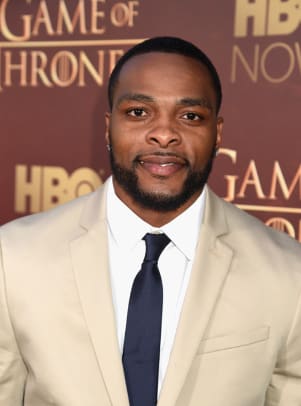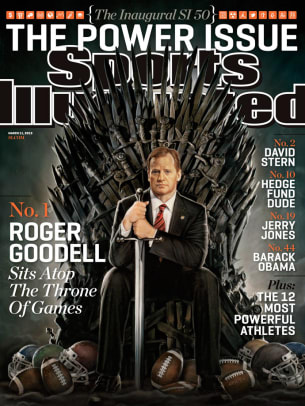 Do I go to Game of Thrones conventions or anything? ComicCon? No, not to that extent. I think it's a really interesting story. I've read almost all the books. I just think it's a very interesting look at people and humanity in general. On the road, I watch by myself. At home, with my wife. But a lot of my teammates watch and we tend to get into Thrones talk pretty quick come Monday mornings. Not all the guys are completely caught up right now, you know, Stanley Cup Final and all, but I would say a majority of the guys watch and are pretty knowledgeable.
I like all the characters. I don't know who on our team would be Tyrion. Maybe I should sit down and go through each character and see who I think they'd be. Right now, (injured defenseman) Trevor Daley would have to be Bran, not being able to walk and getting carried around everywhere ...