Respected off the track, Burton is fighting to stay relevant on it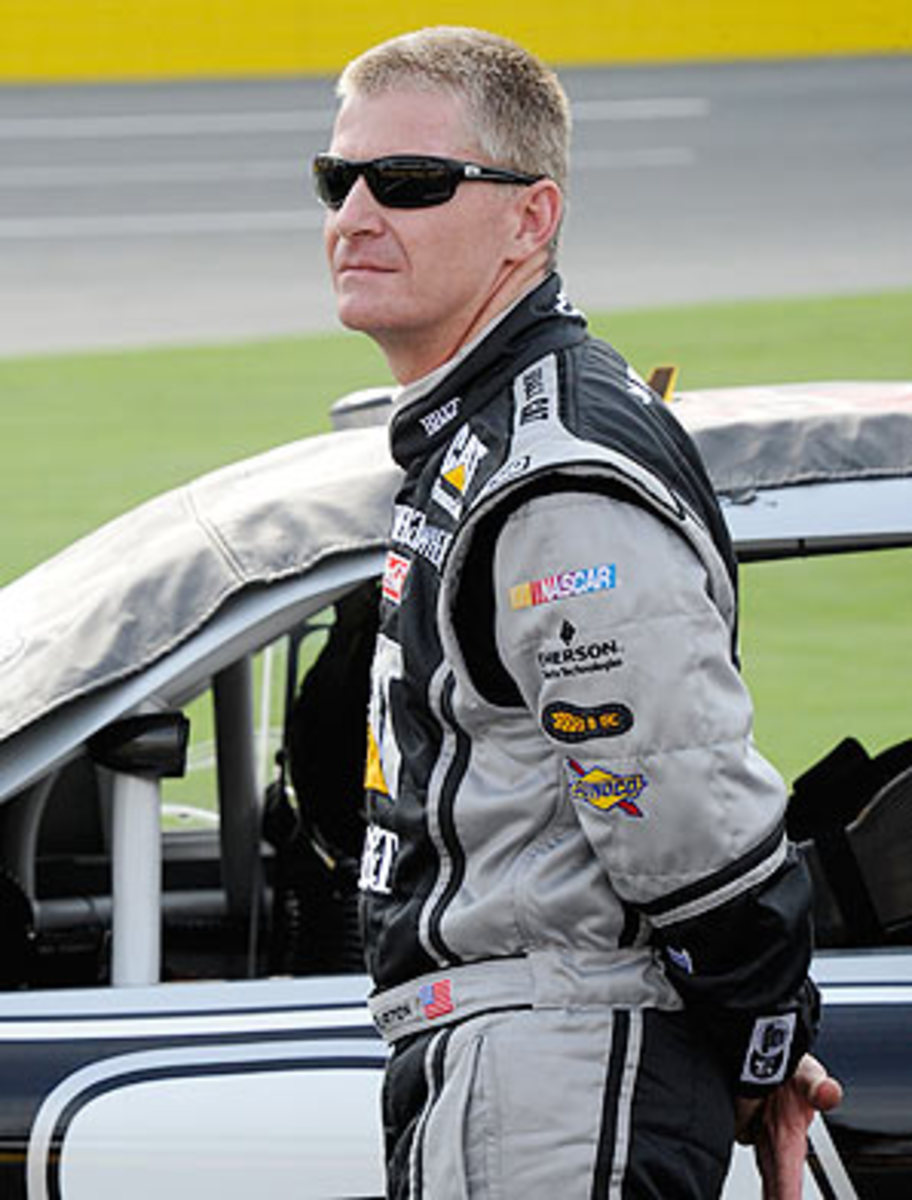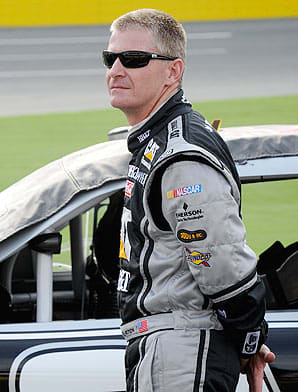 They call him The Mayor.
Jeff Burton is the de facto leader in the garage, a voice of reason and one that's all too willing to offer an honest assessment when it comes to rule changes and other hot topics surrounding NASCAR.
"[He's] very respected from other drivers' and owners' points of view," said fellow driver David Ragan. "[He's] level-minded and sees both sides."
It's a role the veteran of 19 seasons and 630 Sprint Cup Series starts takes pride in.
"I enjoy being part of the process of trying to make the sport better and being critical of the sport when it needs to be criticized in an effort to make it better, and also defend the sport when I think it needs to be defended," said Burton, 44.
The Cup Series is his pulpit, but that doesn't mean Burton is content with being seen as a mix of wisdom and straight talk stuffed inside a firesuit. The focus hasn't changed for the driver of the No. 31 Caterpillar Chevrolet since making his debut on July 11, 1993, at New Hampshire International Speedway.
"My primary role is to be a championship-contending race car driver," he said. "That's why I drive race cars. The reason I haven't retired is that because I'm driven to win a championship. That's what I care about. That's why I'm here. The other stuff happens because I'm here, not the other way around. If I'm going to be here, my personality dictates that I'm going to be involved whether people want me to be or not."
But while he's remained a valued figure for anyone seeking perspective on the sport, Burton has been fighting to stay relevant on the track of late.
He qualified for the Chase in four of the last six years, but missed out last season as he stood 20th in points, his worst finish since he was 32nd in 1995. It's now been four years since he challenged for that first elusive series title.
"[He's a] smart guy, has a lot of ability, but can't find the right combination to take advantage of his experience," said Fox/SPEED analyst and Hall of Fame driver Darrell Waltrip. "He seems a little frustrated."
This offseason, Burton was paired with a new crew chief in Drew Blickensderfer, who was left without a job when Roush Fenway Racing shut down the No. 6 team. So far the partnership has resulted in a 17th-place standing in the points with one top-five and three top-10 finishes. But Burton remains fully committed to Blickensderfer and believes they're on the verge of a breakthrough.
"Anytime somebody new comes in it takes some time to truly understand what he's got his hands on," he said. "Now Drew has a real understanding of what we're struggling with, why we're struggling with it and now he's going to be able to start impacting those things."
Burton has never been one to pay attention to winless droughts. But it's been 119 races since he last reached Victory Lane. As the series hits the 1.5-mile track for Sunday night's Coca-Cola 600, Burton says the skid is starting to get to him.
"I have to admit that I'm starting to pay attention," he said. "This one has gone on for longer than other ones have. ... When you're running poorly, there has to be a little bit of self-doubt, there has to be a little bit of questioning of yourself. ... If you're not paying attention something's wrong."
Charlotte has long been one of Burton's best tracks. His last win in Cup came at Charlotte on Oct. 11, 2008, and he has two other career wins there, which trails only the four at Loudon for his most victories anywhere. In all, he has 15 top-10s in 36 starts.
He also looked strong during last weekend's festivities, qualifying in the top five for the All-Star Showdown and he ran as high as third before settling for an eighth-place finish. He's also found a bit of momentum, coming in 10th at Talladega and 18th at Darlington for his best two-week run in two months.
"When I come here [Charlotte], I know I can get around this racetrack," he said. "I've run well here, I've won races here. This is just one of those places, and this race in particular, the 600-mile race, is something that I've done well in over the years. All the things suit me: I like long races, I like this type of racetrack, I've been successful at this particular racetrack, so this is an important weekend because of all those things."
The contract extension that Burton signed with Richard Childress Racing last year puts he and lead sponsor Caterpillar together through the 2014 season. He'll be 47 when that deal ends, and with Childress' grandson, Austin Dillon, making his ascension up the NASCAR ranks, Burton's spot in the RCR shop could soon belong to the youngster.
Regardless of whether he ever reaches Victory Lane again, Burton will make a strong case for the Hall of Fame.
In the years since NASCAR's mid-90s eruption in popularity -- a period that saw arguably a deeper and more polished pool of talent join the sport -- only five drivers (Jeff Gordon, Martin, Tony Stewart, Jimmie Johnson and Dale Jarrett) have more top-fives than Burton, and his top-10s are topped by just Gordon, Martin and Stewart. Selected as the 1994 Rookie of the Year, Burton's candidacy should only be strengthened by that much-lauded leadership.
But the argument for his spot in Charlotte must wait.
Burton doesn't see this as the twilight of his career. He's still pressing, still chasing that first championship. His thoughts are on the next track, figuring out how to push the No. 31 to the edge.
He has let himself ruminate on what he'll do when he's done driving, and the future could be a fitting one for the man they call The Mayor.
"I made a promise years ago that I wanted to be involved in politics because I want to serve our country," Burton said. "I didn't serve in the military. I pay a lot of taxes, but I haven't really done a lot of things to improve the country that has done so many things for me.
Charlotte Pick
Matt Kenseth. Jimmie Johnson will certainly come into the season's longest race as its favorite. He's caught fire, winning both at Darlington and the All-Star Race, and Johnson has pulled off the Charlotte double-dip before, sweeping both races in '03. Dale Earnhardt Jr. could also threaten after winning the Showdown and a segment in last weekend's main event. But Kenseth was impressive in his own right, and if not for troubles on the final pit stop and ensuing restart, could have won the All-Star Race instead of settling for third. The winner last fall at CMS, who boasts two wins and 13 top-10s in 26 starts on the track, Kenseth will add his second victory of the season at NASCAR's home track.