Matt Kenseth's Roush departure could be win-win for everyone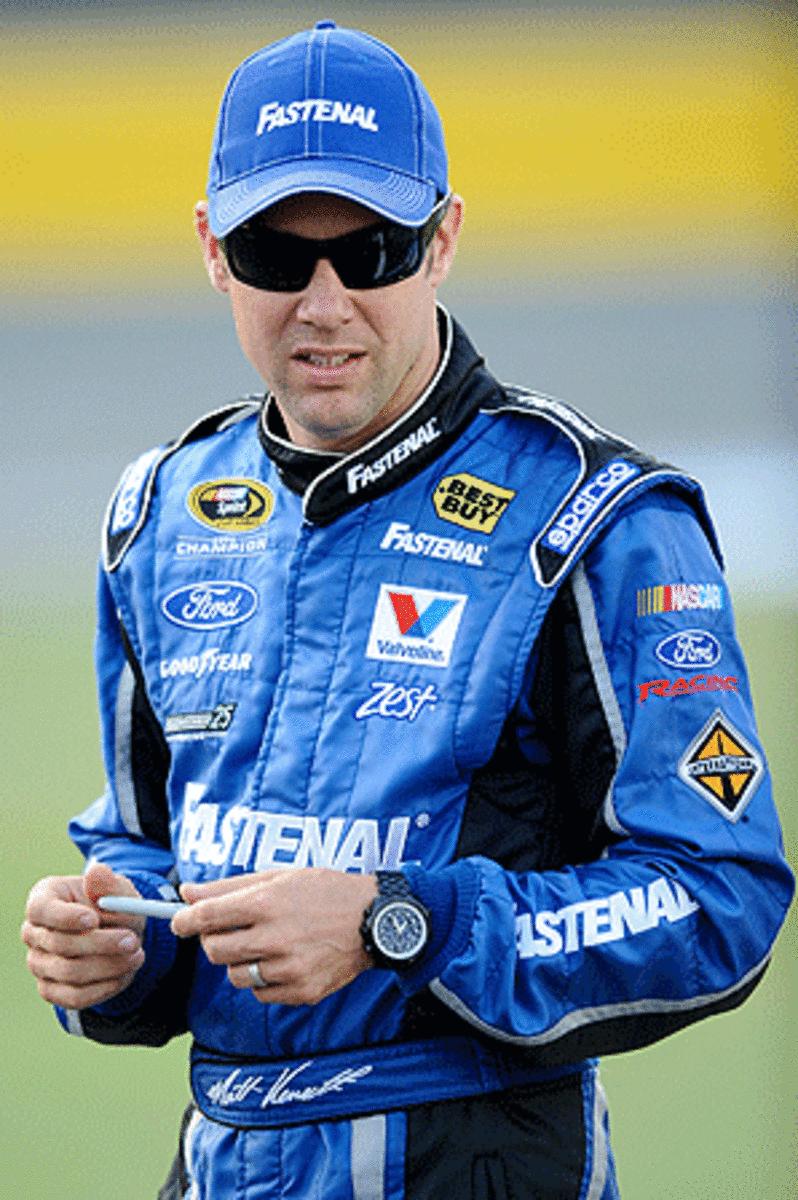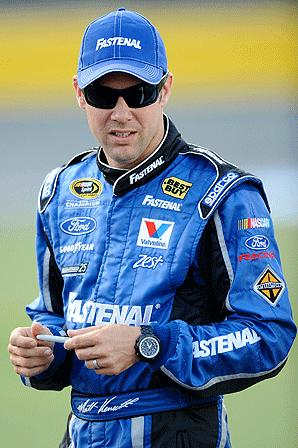 Matt Kenseth's message is clear. He's not backing down.
Tuesday's announcement that the former champion and current points leader will leave Roush Fenway Racing after this season will not deter his bid to win a second title, he stated.
"As a team we are committed as ever to the remainder of the 2012 season and chasing a 3rd sprint cup title for Jack Roush and RFR,'' Kenseth tweeted shortly after the announcement.
Kenseth then tweeted that Darian Grubb and Tony Stewart showed last year that they could win a championship even though Grubb was a lame-duck crew chief, his fate determined during last year's Chase.
There's a difference.
The decision for Stewart and Grubb to split was made when Stewart was struggling to make the Chase.
Stewart wasn't leading the points as Kenseth is. Grubb wasn't leaving on his own as Kenseth is. Stewart and Grubb weren't putting together strong runs as Kenseth is, scoring eight top-10 finishes in the last 10 races and not having results worse than 15th since March.
If Stewart could have gotten new crew chief Steve Addington sooner, Grubb wouldn't have made it to the Chase.
Kenseth's situation is similar to the Grubb-Stewart divorce only in that they both involved changes.
With Kenseth, the dynamic is of a driver leaving his team, regardless of the circumstances. They say that racing is such a team sport, so what happens when it's announced before midseason that the driver will leave at the end of the year?
It was a question asked last year. Carl Edwards' contract was expiring at the end of the season and he was looking to leave Roush for Joe Gibbs Racing (the move Kenseth is expected to make). Edwards led the points throughout much of the period when he was deciding if he would go or stay.
Jeff Gordon, who has been with Hendrick Motorsports since his Cup debut in 1992, was asked last summer what he thought of Edwards' title hopes if Edwards announced during the season he would be leaving. Gordon did not hesitate. "They're done,'' he said. "I just don't see them winning the championship knowing that [he's] leaving.''
We'll never know since Edwards remained with Roush, but even that set in motion what happened Tuesday and what could happen in the coming days at Joe Gibbs Racing.
With Kenseth likely headed there, it creates a few questions on what Gibbs does. Will the team add Kenseth to a fourth car? Will Kenseth replace Joey Logano, whose contract is up after this season? Will Kenseth take Logano's team and Gibbs move Logano down to the Nationwide team until sponsorship can be a found for a fourth Cup car for Logano to drive?
There are fewer questions at Roush after this move.
Roush Fenway Racing, much like every other team, has faced issues with dwindling sponsorship. The organization let David Ragan go last season, dropping to three Cup teams, and has struggled to fully fund Kenseth's team.
With Edwards signing a contract extension last year and Greg Biffle, second in the points, signing an extension through 2014 in 2011 as well, Roush Fenway was nearly in a position of having to let Kenseth go.
A contract extension for Kenseth could have hurt Roush's future, preventing 24-year-old Ricky Stenhouse, Jr. and 21-year-old Trevor Bayne the opportunity to run in Cup.
With questions about the economy persisting, it's not likely Roush will expand to four teams next year. Keeping Kenseth would relegate Stenhouse, the defending Nationwide champion, to another year in that series. Such a move also would likely keep Bayne, the 2011 Daytona 500 winner, stuck with a partial schedule that has him out of the car more than he's in it, potentially stunting his growth as a driver.
No doubt it will be tough for those at Roush to see Kenseth -- who has competed in Cup for Roush since 1999 -- race and win elsewhere.
David Smith, editor-in-chief of MotorsportsAnalytics.com, which uses advanced statistics for driver evaluation, said the 40-year-old Kenseth shows no signs of slowing.
"He's Mark Martin 2.0,'' Smith said. "If you could have had Mark Martin at 40 and had him for 10 years, you would have won a lot of races. That's going to be valuable to an organization like maybe Joe Gibbs Racing.''
What Roush loses in Kenseth, it gains in Stenhouse moving to Cup, Smith said.
"You don't want to keep Ricky at [the Nationwide] level and not challenge him and not force him to make himself better,'' Smith said. "You can look at his Nationwide status and he might not win as frequently like Brad Keselowski did, but he's developed like Brad Keselowski. Roush had to move him up.''
Putting Stenhouse in Kenseth's ride next year in Cup should allow Roush to put Bayne in Stenhouse's Nationwide ride. That should allow Bayne to run a full schedule in that series while running a partial schedule in Cup with the Wood Brothers.
"You try to pinpiont a winner and loser, but I think everyone is winning,'' Smith said. "Roush makes a pretty savvy business decision. Matt Kenseth is going to be a winner. He still has a lot left in the tank and he's going to make a winner out of whatever race team he's going to go.''
The bigger question is if Kenseth can make his team, the one he'll leave after this season, a champion.