Could Danica Patrick have NASCAR breakthrough with trip to Indy?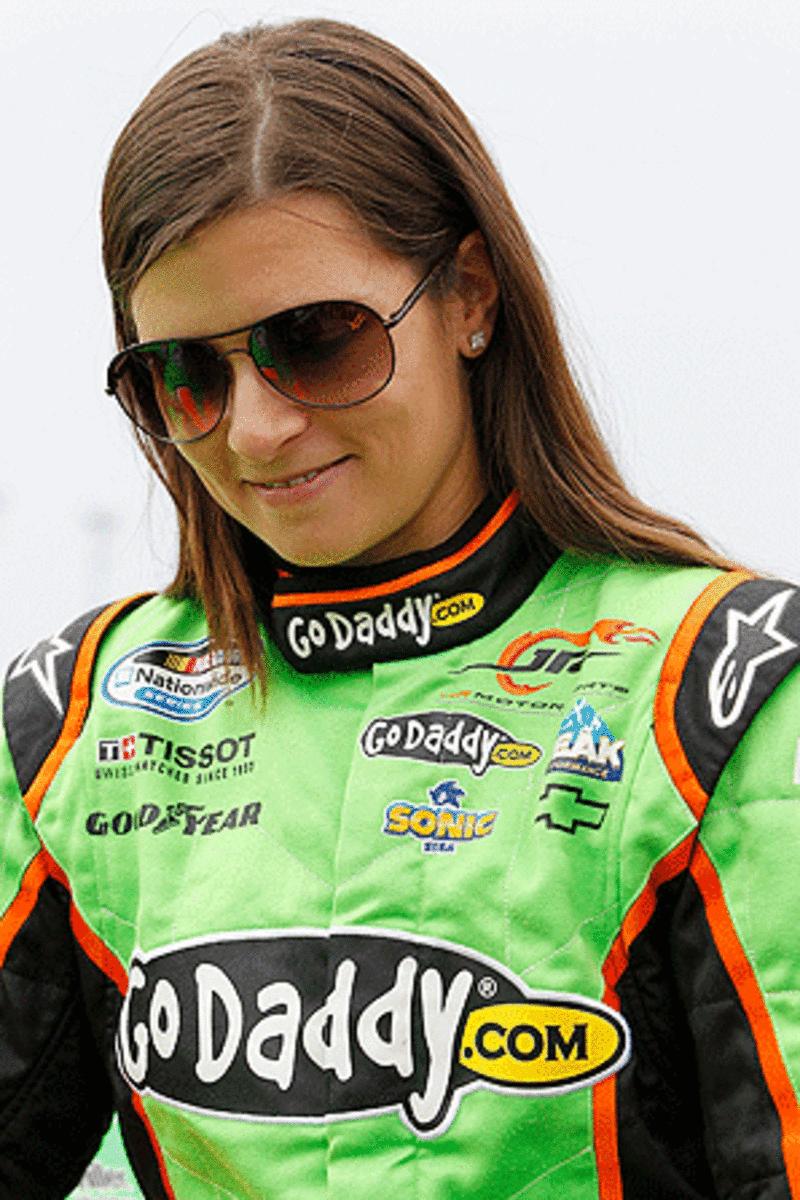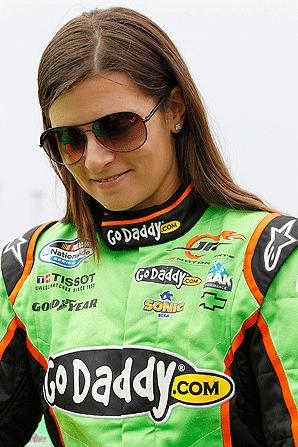 It's where she became a national sensation. It's the track where Danica Patrick became the first woman to lead laps in one of motorsports' crown jewel races, where she produced that event's best-ever finish for a female.
Patrick is making her return to Indianapolis Motor Speedway this week, but this time it's in the NASCAR Nationwide Series, not the IndyCar Series she helped to reinvigorate during seven seasons and those history-making runs in the Indianapolis 500.
"The one thing that remains the same when I'm driving around Indy is that you always take it seriously," Patrick said. "No matter what type of car you're in. ... I'm looking forward to driving Indianapolis in a stock car. It's obviously going to be a little slower than in an IndyCar."
Her first full season in NASCAR has been, as expected, a learning experience. While she opened by capturing the pole at Daytona, what's followed has included four DNFs, averages of 15.5 (starts) and 19.6 (finishes) and just one top 10. In only half of the 18 races has she finished on the lead lap.
Sitting ninth in the points -- 232 behind series leader Elliott Sadler -- Patrick's season, when weighed against the enormous attention that came with her move to the nation's most popular form of racing, could be categorized as disappointing. But the transition, from a 1,525-pound Indy car to a 3,400-pound stock car isn't easy. It took Tony Stewart 62 combined starts in NASCAR's top three series before he produced his first win, and he was a former Indy Racing League champion. And to her credit, she already has four more top 10s over her first 46 combined starts than Sam Hornish Jr. had in his.
"She is absolutely wheeling that car," said Andy Petree, an ESPN analyst and former Cup-winning crew chief. "She's doing things that impress me every week, she is getting better and better."
Patrick has indeed shown progress. Whereas she produced five finishes of 15th or better over two partial Nationwide seasons, Danica already has nine this year and she and crew chief Tony Eury Jr. have proven they can find speed. Along with the top starting spot at Daytona, she's also been third at Charlotte and the second go-round at Daytona and fifth at Michigan. Over the last nine weeks Patrick has averaged a 9.8 starting spot.
But for all that Patrick has shown this season she has yet to deliver a defining performance -- though she did come frustratingly close.
Patrick led five times for a career-high 13 laps under the lights at Daytona International Speedway on July 6, but her night was cut 17 laps short. She went low to avoid an accident and hit another car, then went skidding up the track and slammed into the wall, crumpling the hood of her Chevrolet and finished 31st. "I thought we were going to win," she would later say.
Saturday night, the Nationwide Series will hit Indianapolis for the inaugural Indy 250. Could a return to the place that made Danica Patrick a household name be where she breaks through in NASCAR?
"I have such good memories there, and I feel so good when I come to the track and see the facility," Patrick said. "So I think those good and positive emotions can translate into a good weekend."
In seven Indianapolis 500s, Patrick was outside the top 10 just once (22nd in 2008, when she was involved in a wreck in the pits) in producing an average finish of 8.7. That figure ranks fifth all-time among drivers who have made at least seven starts on the track, putting her behind only Dan Wheldon (7.3) and Helio Castroneves, Scott Dixon and Dario Franchitti (7.6 each), all of whom are 500 winners.
So, yeah, she knows her way around the track.
"I think experience will be a big advantage for her, plus she's always performed well there, good positive vibes," said analyst and Hall of Fame driver Darrell Waltrip. "Hendrick [which supplies the engines for Patrick's team JR Motorsports] makes good power for that joint too and Tony Jr.'s experience will helps as well.
"All in all she will be very good there, just might get her first win; wouldn't surprise me."
It would go a long way toward silencing her critics. With just one career win on her resume, coming in the 2008 Indy Japan 300 and one top-5 in NASCAR, Patrick will be making the leap to the Sprint Cup Series next season. The move was reaffirmed by Tony Stewart, who said Stewart-Haas Racing will field three Cup teams in 2013: the No. 14 for the driver/owner, the No. 39, which is currently driven by Ryan Newman, whose contract expires after the season, and the No. 10, for Patrick. "It has been [the plan] since we signed Danica," Stewart said.
But is she ready? While Patrick brings a sponsor with her in GoDaddy.com, which in today's world of racing often speaks louder than a driver's record, Danica has struggled in her few forays into the Cup series. In three starts this season she's been 38th (Daytona), 31st (Darlington) and 30th (Charlotte) and she's also slated to run at Bristol, Atlanta, Chicagoland, Dover, Kansas, Texas and Phoenix.
"Nationwide Series, very competitive, a lot of great drivers in it, [but] when you make that next step, it's going to be a big one," Petree said. "I'm very skeptical about how she'll do when she makes that step full-time."
Added Dale Jarrett, the 1999 Cup champion and Petree's partner in ESPN's booth during races: "Results are going to be hard to come by. To say 'Is she ready?' that's something that she and Tony have to decide and make sure on. They're obviously committed to do that. She is very focused on becoming better."
It's all part of the NASCAR education of Danica Patrick. The series' center of attention since making her debut at Daytona two years ago, Patrick will look to break through at a course she's all too familiar with.
"I have so much respect for that place," she said. "I always feel extremely focused when I'm there."