Racing in Olympics, Allmendinger's exit, more Racing Fan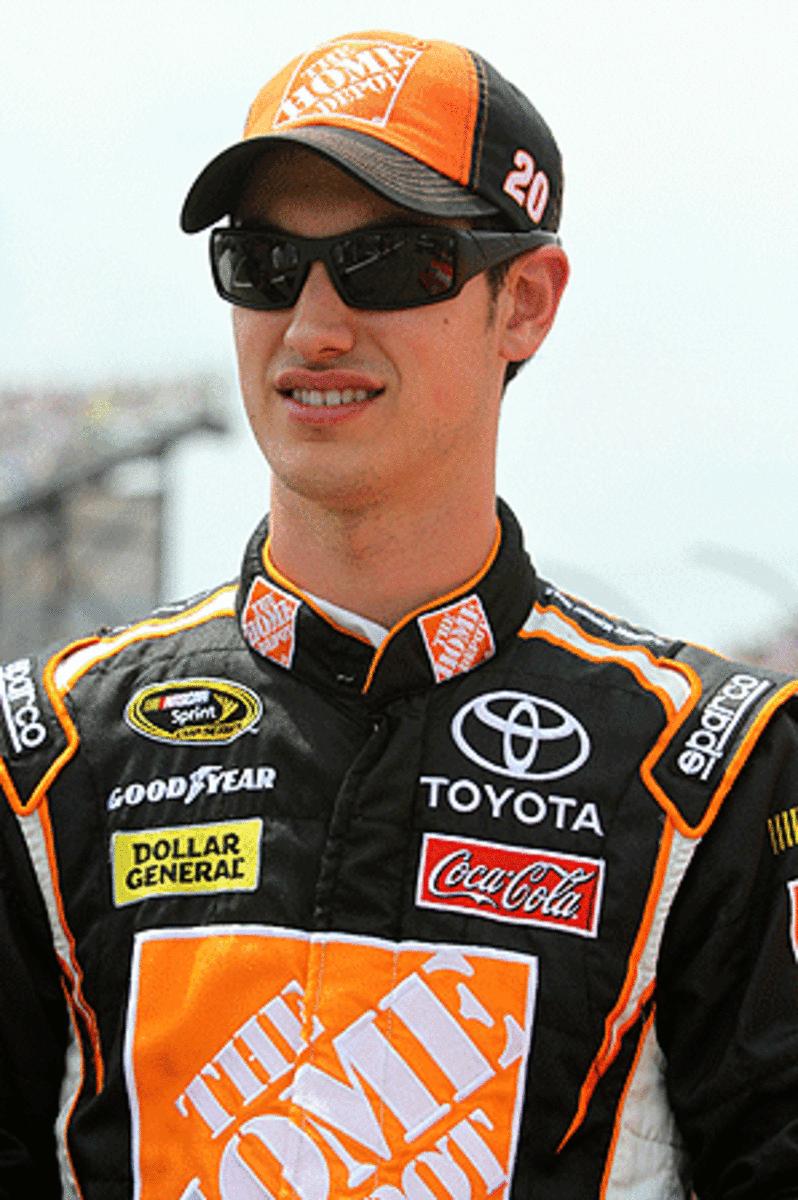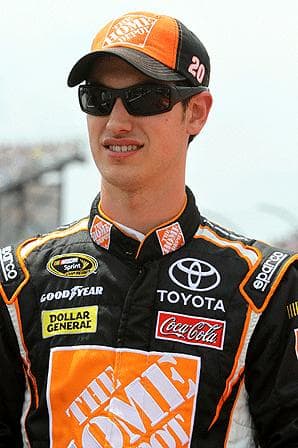 Joey Logano was at a restaurant Sunday, that day's Brickyard 400 behind him and a tire test at Michigan International Speedway set for the following day. On the television was the Olympics and the topic of conversation turned to a sport that's not among the 26 being contested in London.
"We were talking about that the other night," Logano said. "That would be cool if racing were in it. "
It is an enticing thought: A collection of the world's best drivers, with the likes of Formula One's Fernando Alonso (Spain), Lewis Hamilton (Britain), Sebastian Vettel (Germany) and Mark Webber (Australia), IndyCar's Dario Franchitti (Britain), Helio Castroneves (Brazil) and NASCAR's American bred Jeff Gordon, Jimmie Johnson and Tony Stewart, all competing for gold on the Olympic stage.
"I think it would be awesome for us to do that," Logano said.
The subject -- more specifically Formula One's inclusion in the Games -- came up last month when International Olympic Committee president Jacques Rogge visited the British Grand Prix. While he said the IOC could learn from F1's ability to manage major events, he shot down the idea of the sport itself in the Olympics.
"Frankly speaking, the concept we are having is the games are about the competition for the athletes not for equipment," Rogge said. "Therefore, while having a lot of respect, they will not be included into the Olympic program."
Motorsports and the Games do have a history, and in history we're talking over 100 years ago. Auto racing was an unofficial part of the 1900 Olympics in Paris with medals awarded in 14 classifications and motorboat racing was included in 1908 (London).
Neither event has made another appearance as the Olympic Charter currently states: "sports, disciplines or events in which performance depends essentially on mechanical propulsion are not acceptable." While that does rule out racing, aren't athletes in cycling and shooting just as reliant on "mechanical propulsion" as race car drivers would be? And isn't equestrian just as much about equipment as racing?
But the bigger issue surrounding racing's inclusion, as Logano points out, would be in trying to level the field. Giving drivers vehicles that each performed in exactly the same way would be no small feat.
"It would be difficult just to build a car for the Olympics," he said. "You would have to build a random different kind of car because so it would be equal for F1 guys or Cup guys or Indy guys or wherever they come from."
"But you can't build two cars exactly the same. For some reason -- you can build them real close but there's always going to be something a little bit different about them and there would be an advantage one way or another."
Though it's a concept that the Race of Champions has been pulling off since 1988. The knockout tournament, which puts each driver in identical cars, features teams of two from each country competing in head-to-head matchups in a best-of-three format. Over the years it has included Michael Schumacher, Tony Kanaan, Gordon and Johnson in its lineup.
But if the goal (in this pipedream) were to keep auto racing in line with other current Olympic sports, they could make it like the cycling time trials. Think Formula One qualifying, with everyone the track at once trying to clock the fastest lap.
Regardless of the setup, Logano says there would be no lack of drivers chomping at the bit to take part.
"You can make it a team deal, make it a U.S. team and all that, and it would be really cool to do that," Logano said. "There would be a lot of us wanting to be that guy."
Where does Penske Turn Next?
For the second time in less than a year, Penske Racing finds itself in a difficult situation with one of the Sprint Cup Series' most lucrative sponsors.
The organization officially turned the page on the brief A.J. Allmendinger era as it released the driver after he was suspended indefinitely for violating NASCAR's substance abuse policy. And of course this comes less than eight months after Penske split with Kurt Busch after a season that included multiple behavioral issues.
Certainly Penske thought it has found the solution to its problems in Allmendinger. He was generally seen as a nice guy in the garage and a safe bet to be the marketing face of Shell. But now Penske must once again pick up the pieces and find someone to step into the No. 22 -- which will be a Ford starting next season -- that can be relied upon both on and off the track.
Roger Penske has options. He can stick with Sam Hornish Jr., who is taking over for the time being, though who has yet to perform at a consistent level in Cup, or he could try his hand at a driver whose contract is set to expire like Logano or Ryan Newman, who left Penske in '08 or even Trevor Bayne, a driver who could make sense with a switch to Ford.
But just like Allmendinger, who must now compete the mandated Road To Recovery in order to become reinstated into NASCAR, Penske is also facing a critical move for its future.
Because no matter whom it picks, it can't afford for controversy to be part of the No. 22 team any longer.
Pocono Pick
Denny Hamlin. It's been 13 races since Hamlin last reached Victory Lane, but he's been building toward something. In three of the last four events he's been sixth (Indianapolis), second (Loudon) and third (Kentucky) and now Hamlin returns to a track where has four wins, a 5.8 average start (first in Cup) and a 9.3 finish (second). He's the pick to win at the Tricky Triangle and make even more of a mess of the race for the top spot in the Chase, where he would join Jimmie Johnson, Brad Keselowski and Tony Stewart all of whom already have three wins.