Martin Truex Jr. in need of a win to boost his title contender profile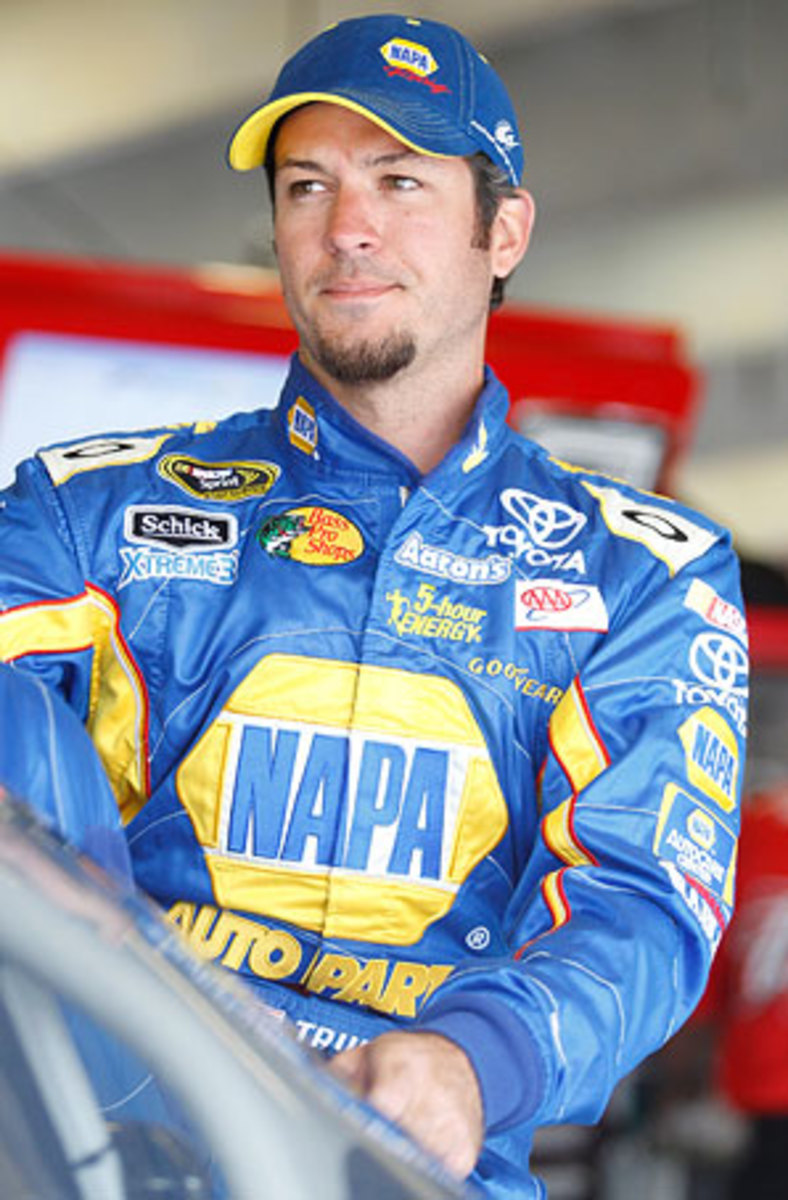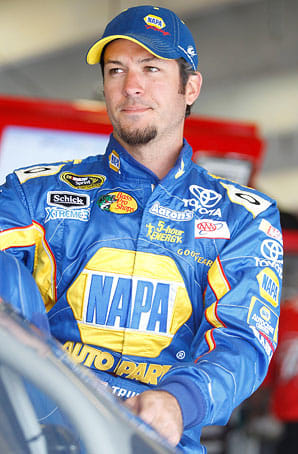 Martin Truex Jr. sat before the assembled media at Pocono Raceway, lamenting what could have been.
Never mind that he'd just taken advantage of a late restart, and the ensuing rain, and moved his No. 56 Toyota up from eighth to leave the Pennsylvania 400 in third place. Never mind that the result had just pushed him up to fifth in the Sprint Cup Series standings.
This season, it's the kind of finish that's simply not enough for Truex.
"We're still not exactly where we'd like to be," he said. "We'd like to get in Victory Lane. I felt like if we could have had a shot at [another restart], we might have had a shot at it. We were very fast at the end."
He's unsatisfied. Despite having never ranked higher in the driver standings at this point in the season and being on pace for the most top 5s and top 10s of his nine years in the Cup circuit, Truex wants more.
"I think we are close to where we need to be, but we still have some more work to do," he said. "I don't think a team is completely happy unless they are winning every race. We have some work to do."
Only six other drivers (Greg Biffle, Dale Earnhardt Jr., Kevin Harvick, Denny Hamlin, Matt Kenseth and Tony Stewart) have spent as much or more time within the top 10 as Truex's 20 weeks and his average finish of 11.3 is fifth among full-time drivers, but he's rarely been brandied about as a legitimate title contender. Truex has been consistent, but it's the kind of consistency that can still allow you to fly under the radar. He's been strong, but not overpowering.
Of course, his absence from most contender conversations has as much to do with what Truex hasn't done as with what he has. It's now been 188 races running since he produced his first Cup win on June 4, 2007 at Dover and in an era where, more than any other in NASCAR history, victories are a key piece to any title resume (in the years of the Chase its taken multiple wins to score a championship), Truex's drought has him playing at an inherent disadvantage.
While he may not enter the playoff with any of those pivotal bonus points for each regular-season win, Truex can rest assured that as the Chase approaches, he seems to be recapturing the form that saw him sit as high as second in the points earlier this season.
Truex went through a 12-race lull that saw him finish 20th or worse four times and produce just one top-5 finish. But over the last five weeks he's averaged a 9.4 finish, which includes eighths at both Kentucky and Indianapolis and the third at Pocono (his best finish overall since April's trip to Kansas), and over the last six races, only Jeff Gordon, Brad Keselowski, Kasey Kahne, Clint Bowyer and Stewart have more points than Truex's 197.
He'll try and continue that hot hand at Watkins Glen, where he was fourth a year ago and has three career finishes of sixth or better. He was also strong at this season's other road-course race, starting fifth at Sonoma and led 15 laps before he spun out late and finished 22nd.
"I'm looking forward to it," Truex said. "I always look forward to road courses, especially Watkins Glen. I've had a lot of great runs there, great finishes. We were in the mix for the lead with a few laps to go [last season]. ... I always enjoy running up there.
"That's one of those special tracks. Kind of like coming [to Pocono], going to Dover or New Hampshire. That's one of my tracks I grew up going to. So, I always enjoy it, love the road race and especially at Watkins Glen. Looking forward to it."
This, at its core, has been a statement year for Truex. With the additions of two high-profile teammates in Clint Bowyer and Mark Martin to the Michael Waltrip Racing stable, Truex could have gotten lost in the shuffle in this, a contract year. Instead, he's responded with his best season of his Cup career and is in the final stages of his negotiations for an extension with MWR.
He's all but in the Chase for the first time since 2007 and it's consistency that's been his guiding force. But history has shown us you can't be much more in this playoff than merely a participant without at least one victory. Since the advent of the Chase, the highest anyone has finished in the final standings without a win is Harvick's fourth-place in 2008.
Truex has been one of the most surprising stories of the season, but if he's going to be more than that, it's going to take a breakthrough. If the guy who had five combined top 5s over the last three seasons, and who already has that many now, is going to be anything more than just a playoff qualifier, it will take the end of Cup's second-longest skid behind Bobby Labonte's 309-race drought.
"I think with the tracks coming up like Michigan, Bristol and Richmond, we have a real shot at it," he said. "I also would like to get that win out of the way, too. If we can get a win, it would boost our confidence even more and provide the momentum we need to be a serious threat out there," Truex said.
Watkins Glen Pick
Stewart. Marcos Ambrose has solidified himself as a force on this track since his move to Cup, averaging a stunning 2.2 finish in four starts. But as good as the Australian has been, Stewart remains the benchmark for The Glen. He's won five of the last 10 races and in the last eight races he's been first or second six times. Add in the way that Stewart made a run at the checkers in Sonoma and Smoke is the easy pick to reach Victory Lane on Sunday and deliver a series-best fourth win of the season.