Time is running out for Kyle Busch; Will Sam Hornish Jr. keep his ride?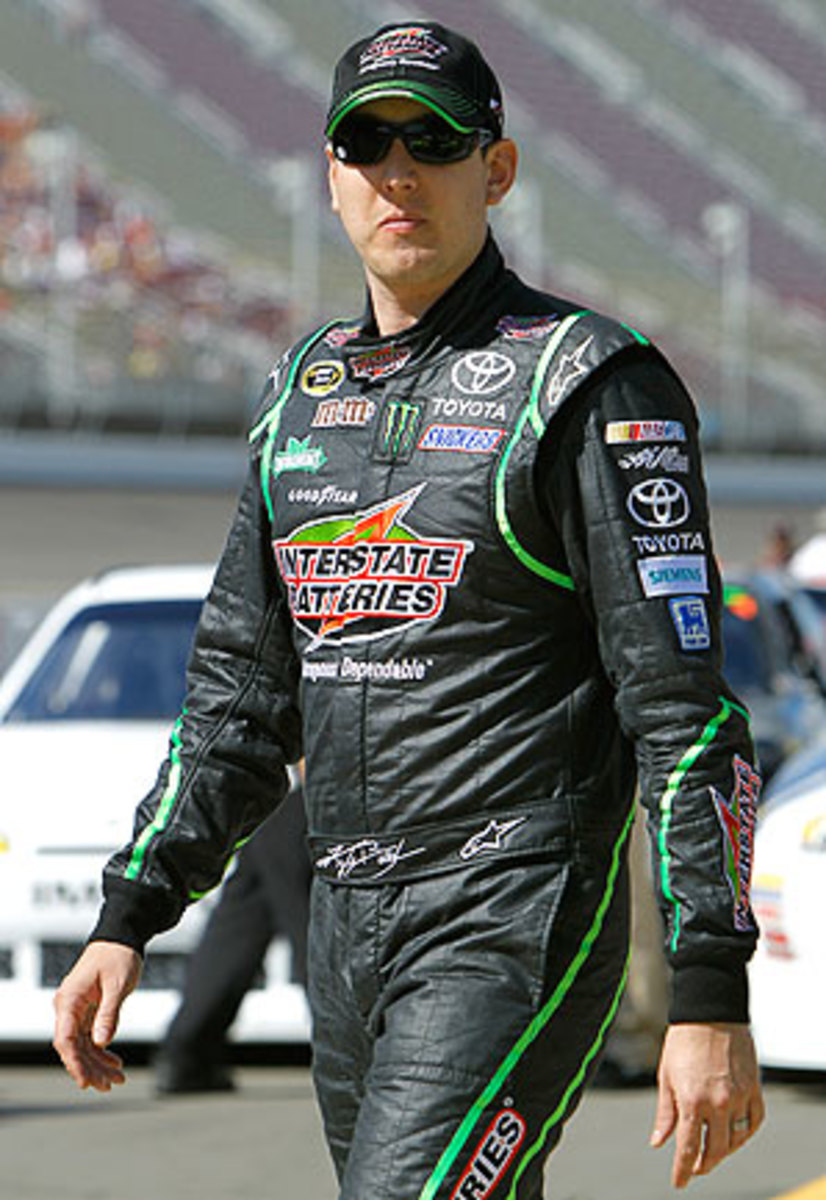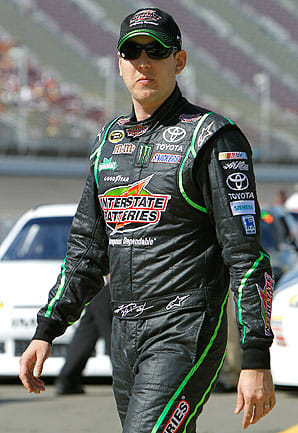 Time is running out on Kyle Busch.
He has missed the Chase just once in the last six years, but with three regular-season races remaining before the playoff field is set, Rowdy is in danger of not making the cut. He is currently 14th in points, and trails Kasey Kahne (11th win two wins) and Ryan Newman (13th with one win) for the two wild-card spots.
Busch isn't the only Chase mainstay who's in trouble. Carl Edwards and Jeff Gordon would also have also-ran status if the playoffs began today, but Busch would be the most surprising omission. Edwards is the latest runner-up to fall apart the following season and Gordon has been declining for five years.
It's largely been a forgettable season for Busch, who has the fewest top-5 finishes (six) and top-10s (10) since he became a full-time Sprint Cup Series driver in 2005, and his average finish of 15.7 is the worst since that rookie season. He's been plagued by bad luck, including the wild finish at Watkins Glen -- he was less than a lap from a victory that would have all but secured a Chase berth before oil on the track (and Brad Keselowski) sent him spinning back to seventh place.
But for all that's gone wrong for Busch in 2012, it would be foolish to count him out. The No. 18 Camry could still wind up in NASCAR's playoff, thanks to a final stretch that would seem tailor-made for Busch to push his way in.
He's won at Bristol, the site of Saturday night's race, five times -- which ties him for the lead among active drivers. Four of those victories were in the last six races, and since 2008, he has 10 wins and 15 top-10 finishes at Bristol in NASCAR's top three series. Even with the unknowns that come with the changes that were made to the track since the March race, which includes a change to the top groove to remove the progressing banking, he should be among the favorites this time around.
"I like going to Bristol. It's always fun," Busch said. "What set in there to allow me to run as well as I do? I've got no idea. It just kind of clicked."
Busch has produced a Cup-best four wins at Richmond, the location of the final race of the season. When you add in a 2008 win at Atlanta, Busch has a stunning 10 victories over the next three tracks.
Busch still has plenty of work to do, but here's something to ponder: he hasn't appeared in the top 10 in points in five of the season's 23 weeks. But if Busch were to win at Thunder Valley and Richmond, two tracks he's likely to be favored at, he could enter the Chase as the No. 1 seed alongside Jimmie Johnson, Keselowski and Tony Stewart.
In the nine years of the Chase format, at least one of the Busch brothers has qualified every time, but this season we're on the verge of seeing that streak come to an end. However with a schedule that's perfectly situated to get him into the postseason, Kyle Busch should keep the family tradition alive.
Hornish Has Earned His Chance
Sam Hornish Jr. is making strides in his second chance in the Cup Series, but will it be enough to keep his ride?
He struggled in his first races after taking over the No. 22 for the suspended A.J. Allmendinger on July 7 at Daytona. But recently, he's shown signs of improvement: he finished fifth at Watkins Glen and 12th at Michigan, where he led nine laps.
Penske is looking for a full-time replacement for Allmendinger, and the 34-year-old Hornish is treating this like a job interview. The talk is that Penske is looking to expand to three Cup teams -- which would require adding more financial backing in an era where it's not easy to come by. Hornish, who ran in 106 races from 2008-10 before Mobil 1 pulled out as a sponsor, could see his time in a Penske ride in the series over, again.
There is speculation that the No. 22 could go to Joey Logano, who would be left without a sponsor at Joe Gibbs Racing with that organization likely moving the lucrative Home Depot deal to Matt Kenseth next season. As Gibbs told ESPN, "Everything is up in the air with Joey. We'd love to resign him, but he's got other options, too."
If the Home Depot dollars are gone it would be an easy decision for Logano to move over to another of the sport's top sponsors in Shell Pennzoil. But if Penske remains at two cars, bringing Logano into the fold may cost Hornish.
The three-time IndyCar Series champion has proven that his time in the Nationwide Series, where he has 21 top-10s in 35 starts over the past two seasons, is helping him find his footing in NASCAR. But he's not on the same level of Logano, who has two wins and 36 top-10 finishes in 134 starts, and has yet to reach his full potential at 22.
It would seem unlikely that after this run he'd want to go back to being a full-time Nationwide driver, and if he was forced to go to a different Cup team, it's unlikely he'll find one at a top-flight organization that would put him in the level of equipment that Penske can.
Hornish has proven he deserves another chance, but there's a growing sense that he may have to leave Penske to get it.
Bristol Pick
Kyle Busch. Despite Keselowski's hot hand at Bristol, where he's won the last two races and boasts a series-high 10.4 average finish, Busch remains the current king of the bullring. Over the last 10 races, he's led a staggering 1,311 laps, which are 603 more than his nearest competitor (Johnson), and he has a series-high seven top 10s in that span. Expect Busch to stake his claim at a wild-card spot Saturday night with his sixth career win at the World's Fastest Half-Mile.