Joey Logano wins Nationwide race at Dover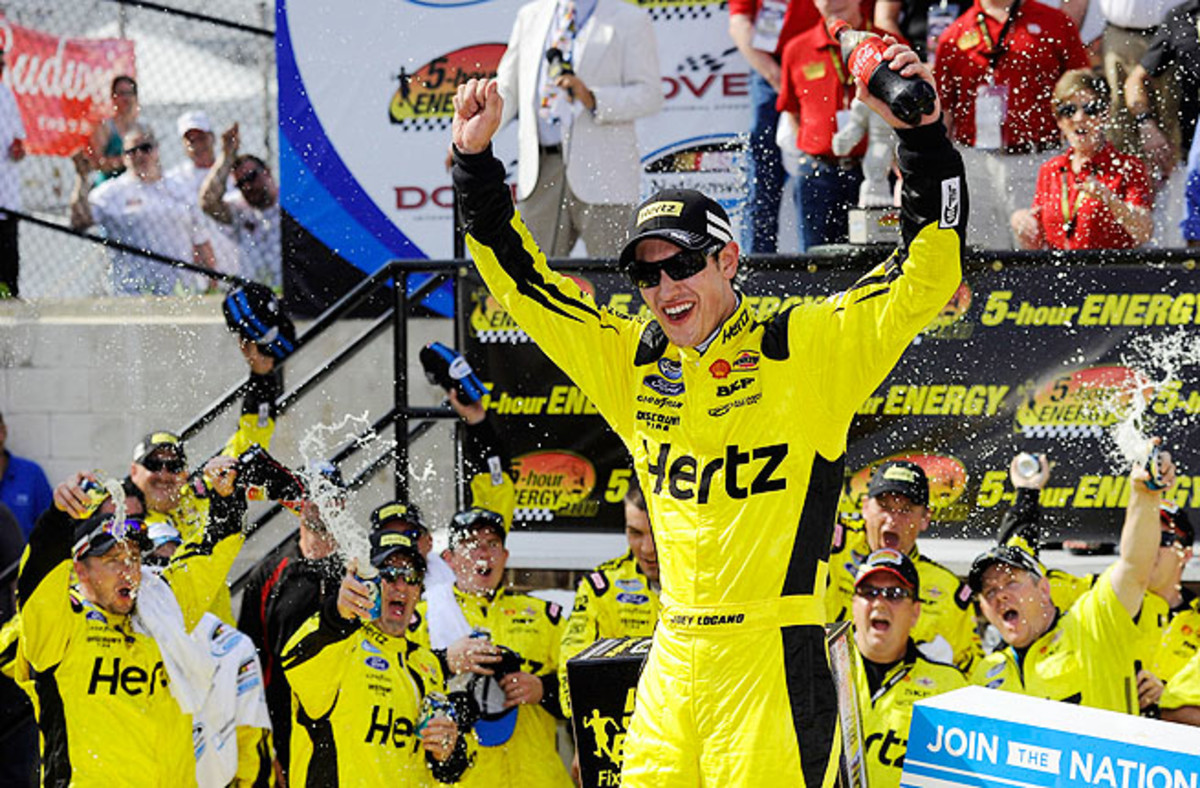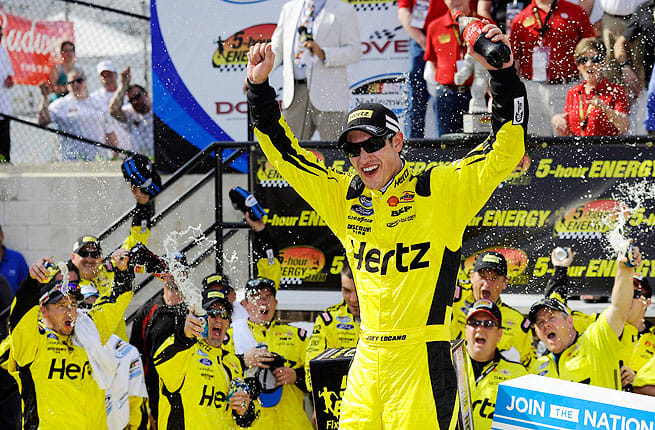 Joey Logano raced to his third straight Dover victory in the Nationwide Series, leading the final 34 laps Saturday.
Unlike the last two, Logano won for Penske Racing. His previous two Dover victories came with Joe Gibbs Racing. This time, Logano held off JGR drivers Brian Vickers, Matt Kenseth and Kyle Busch for the checkered flag.
"This is definitely fun to come to Dover and finally beat those Gibbs cars," Logano said.
Busch, who won the Truck Series race Friday, dominated most of the race and led 72 of the 200 laps. But he was 10th off the final restart, couldn't drive his way to the front of the field and was fifth
Vickers was second, Kenseth third, and Trevor Bayne fourth.
Logano raced to his first Nationwide victory of the season after winning nine times last year.
"It is amazing to finally win for the captain, Roger Penske," Logano said. "It feels good to get back in Victory Lane."
Logano won for the 19th time in 114 career Nationwide starts.
Busch was trying to sweep the NASCAR tripleheader at Dover but fell short in trying win all three for the first time since 2010.
With the race under caution, Busch took four tires while Logano went with two on the final pit stop. Logano led the field to green and pulled away.
"It's my fault. I'm aggravated with myself," Busch said. "I made the wrong call there. I just figured more would take four."