Rapids trade Omar Cummings to Dynamo for Sturgis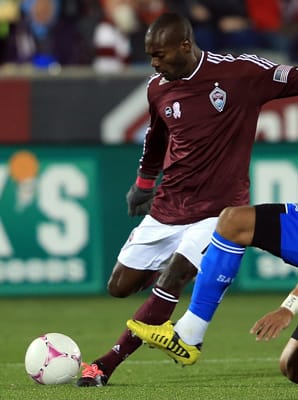 COMMERCE CITY, Colo. (AP) -- The Colorado Rapids have traded forward Omar Cummings to the Houston Dynamo for midfielder Nathan Sturgis and allocation money.
The 30-year-old Cummings had scored 39 regular-season goals since joining the Rapids and had 14 as Colorado won the league title in 2010. He has seven goals in 28 appearances with Jamaica's national team.
After missing the playoffs for the first time since 2009, Colorado has allowed Conor Casey to leave for Philadelphia and acquired Edson Buddle from Los Angeles.
Sturgis, 25, has been with Los Angeles (2006-07), Real Salt Lake (2007-08), Seattle (2009-10) and Toronto (2011) in addition to Houston.
Allocation money can be credited against the MLS salary cap or to acquire players from outside the league.
The trade was announced Sunday.