In Mourinho's departure, both sides can shoulder the blame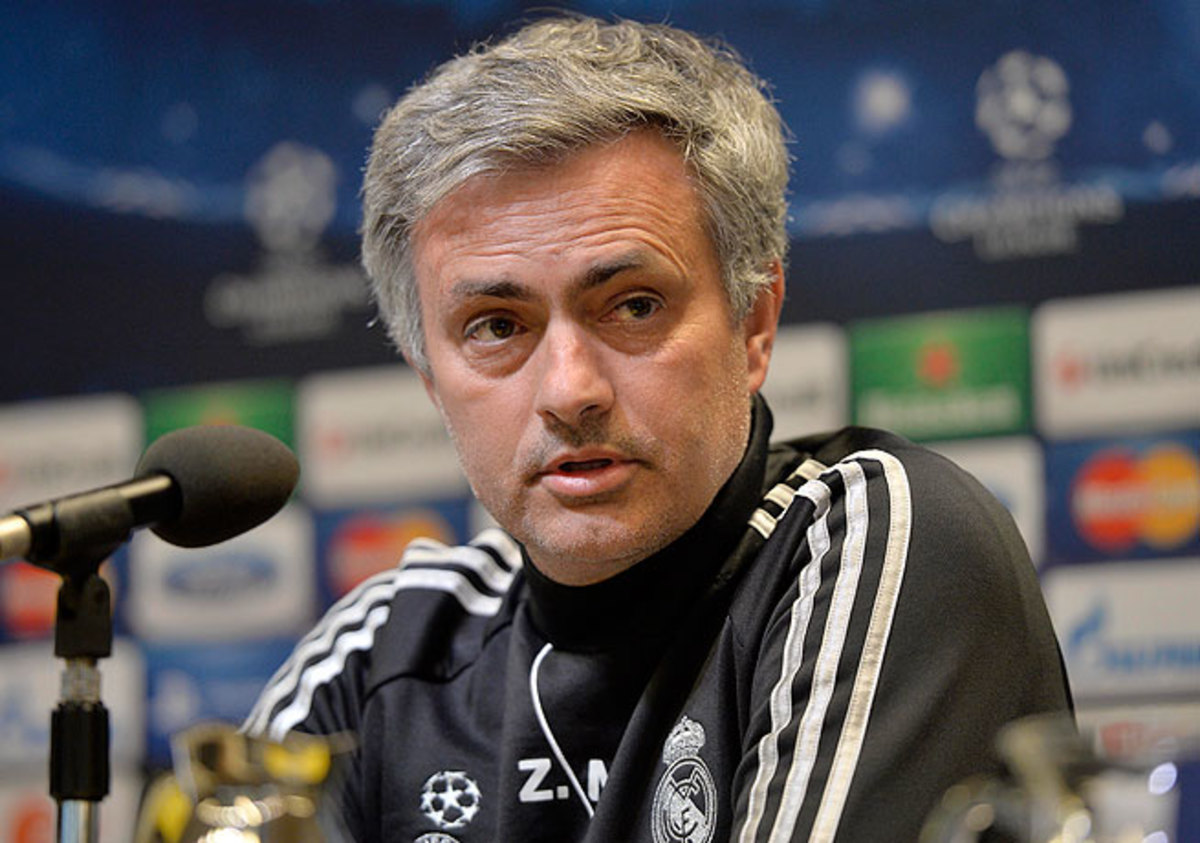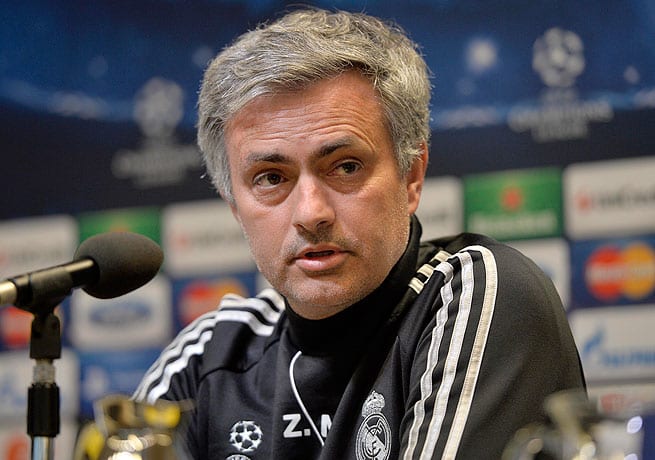 "And now, the end is near. And so I face the final curtain." -- Frank Sinatra
It might have been a giveaway if it wasn't already such an open secret. While the media waited in the VIP area of the Santiago Bernabéu, those watching on the club's official feed waited too. As they did so, Frank Sinatra's "My Way" was playing. The end was indeed near. Just after 8 p.m., Real Madrid's directors strolled into the room and took up their seats in the front two rows. And at 8:08 p.m., the president Florentino Pérez came in and confirmed the news everybody already knew: Jose Mourinho will not be the Madrid manager next season.
On Monday morning the Madrid president had a meeting with Mourinho at Valdebebas, the club's training ground out near Barajas Airport, and in the afternoon there was a board meeting at the Bernabéu that ratified the decision. Pérez called the conversations with Mourinho "frank," but his tone was conciliatory. He said they had talked about the things they could improve, which was an odd thing to say: after all, they won't be improving anything together. "We decided it was best to end the relationship," Pérez said.
Actually, the relationship had effectively ended some time ago. Mourinho had long since spoken to Chelsea. He had already spoken to them even before the end of last season, in fact: had they not won the Champions League he might have already been at Stamford Bridge. It has been months, too, since Pérez was warned that some of Madrid's players would depart if Mourinho stayed. Today was Iker Casillas's birthday: this may just have been the present he wanted. But today Mourinho got what he wanted too -- a way out.
The situation had become unsustainable, the relationship with key members of the squad had been destroyed and the Portuguese boss was already planning his escape. In recent weeks, the ties with his players had appeared to get even worse, the club was unraveling and the fault lines coming into the open. Players positioned themselves knowing that the balance of power was shifting. Mourinho took revenge, knowing that he'd be gone soon.
In part it was a tactic, too: Mourinho's exit strategy, designed to strengthen his hand and force Madrid's, just in case. The worse the situation got, the less risk there was of Madrid trying to keep him or waiting for him to make the first move. Surely they would see that there was no point any more. That mattered because of a clause that punished either party in the event of unilaterally breaking the contract. Having reached this point, Mourinho was only really interested in one thing: ensuring that his departure did not cost him. Roman Abramovich had warned the coach that he would not pay a fee to bring him back.
Discussions on Monday morning were not about what Madrid could do to keep Mourinho at the club, nor about whether he would stay at the club. Both parties knew that, barring some kind of disaster, he would not. José Ángel Sánchez, Madrid's director general, has already been in Paris to ask permission to speak to Carlo Ancelotti. Instead, discussions were about how to best handle this situation, how to close the end game, both in practical terms and in propaganda terms. First came the agreement: his contract rescinded by mutual consent, meaning no one was liable for compensation. Then came an exercise in damage limitation and saving face.
The farewell would have been easy with a Champions League trophy; without it, and in the wake of the Copa del Rey final defeat, it was harder. It required a little more verbal dexterity. For both coach and president, it was important not to allow Mourinho's three years not to smell like failure. It was time to sell success.
Pérez largely used the same arguments that Mourinho himself had, and they were circular and rather contradictory. He talked about the club's stability and insisted that Madridismo was "more united than ever," something that is demonstrably false. He talked about institutional stability, something that appeared belied by the constant conflicts. And, indeed, the fact that when Mourinho was presented three years ago, Pérez had argued that stability was "winning titles".
Mourinho departs with a record-breaking league title win, Madrid becoming the first team ever to reach 100 points, and a Copa del Rey success in three years. A real analysis of his achievements requires contextualization and care, but that is less than Madrid would have anticipated winning. Pérez lauded the fact that Madrid had made three Champions League semifinals in a row after six years of going out at the last-sixteen stage. Yet in the same breath he admitted that while that might be sufficient for "mere mortals," for "the greatest club in history" it is not.
At one point, Pérez noted: "I would have preferred him to stay," subtly pointing the finger: this is Mourinho's decision, his fault, not mine. He talked too of the pressure the club; again, the finger of blame. And then one of his inquisitors hit a nerve, cutting through to the key point: When Pérez was asked if Mourinho's failure was his failure too, he shot back, "the word 'failure' does not reflect the reality."
Pérez came out at 8:08 and announced that Mourinho was departing after three years -- the longest-serving manager he has employed, the one he has granted the most power, and the one with whom he has become most identified. The one, potentially, who has done him the most damage, too. But also the one who has won him the most trophies. Pérez announced Mourinho's departure. He also announced that he was calling elections -- and that he would stand. The campaign will start at the end of the season, he said. It already has.