American Pallotta out to turn AS Roma into a 21st-century empire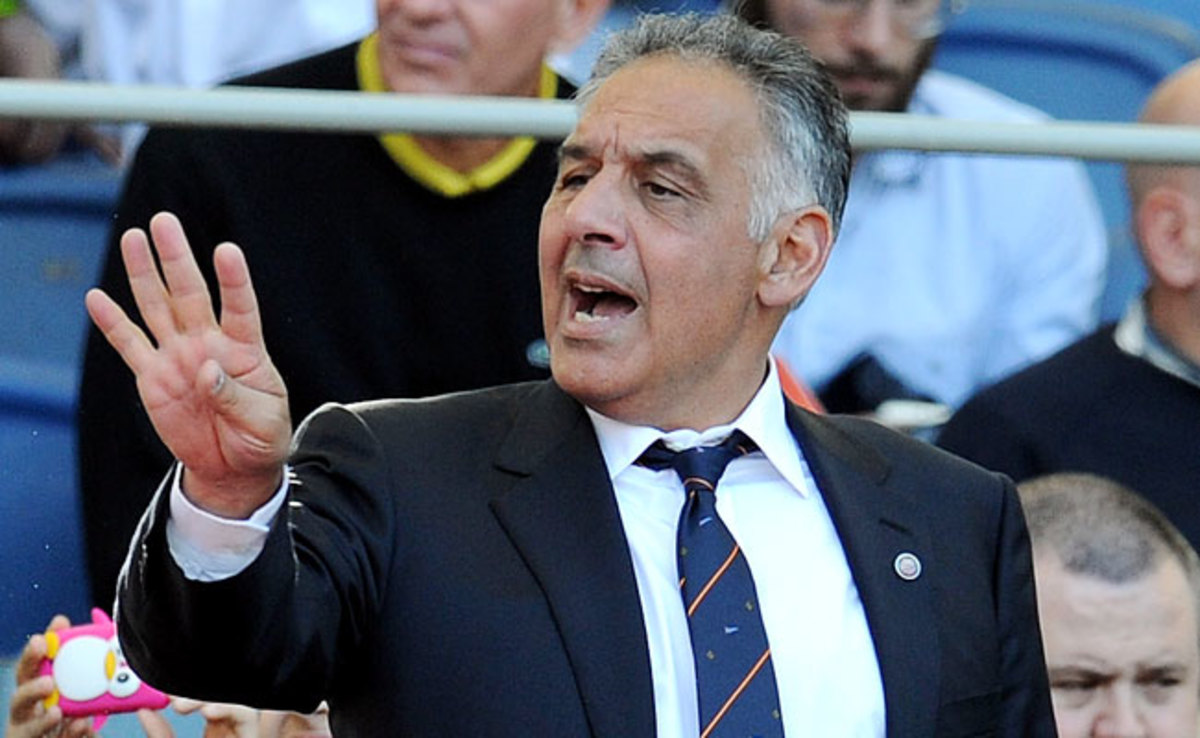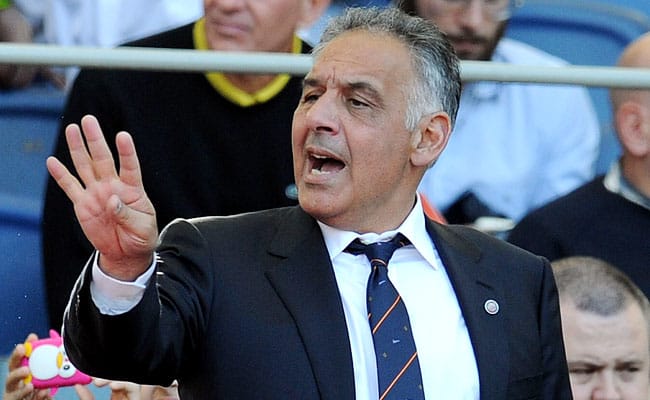 ***
Along with Pallotta, Bradley is the most obvious bridge between Roma and the U.S. and if the 26-year-old's career trajectory remains consistent, he very well may help the Giallorossi return to the Champions League.
But beyond Bradley are millions more Americans who Pallotta, Barror and their colleagues believe are crucial to the cause. This truly is modern football, where a storied European club representing one of the oldest, greatest cities in the world needs the U.S. to help fuel its ascent.
"Before we played Liverpool last year at Fenway Park, the day before we flew over we tweeted and said we were going to open up the stadium and 19,000 people showed up for practice," Pallotta said. "I think European football has tremendous growth opportunities in the United States. Crazy opportunities. Our surveys will say it all day long. College kids and that age group, a little younger through college to the late 20s, right at the top of the list of their viewing habits in sports, European football is right up there No. 1 or No. 2 in a lot of major cities."
The major English Premier League clubs and the Spanish duopoloy of Barcelona and Madrid remain the European game's big brands in the U.S. But through diligence, creativity and a few carefully crafted alliances, Raptor aims to position Roma alongside them.
"We understand that most fans are going to have their MLS team and that's great. That's good for us, that sort of connection with the sport. Then we're okay with being their second-favorite team," Barror said. "I think that's a great goal and I think any marketplace we go in, we have to have that same authenticity. What we don't want to do is the smash and grab -- play a friendly, grab our money and leave nothing behind."
The 10-year deal with Nike starts in the summer of 2014. Roma is "only one of four or five clubs that have the kind of structure in terms of the upsides that we have," with the apparel manufacturer, Pallotta said.
Barror explained it's "more than just a kit deal. We're actually in business together, creating a global retail and wholesale distribution network." That means Roma gear will be front and center from Indiana to Indonesia.
The wolf also will make an appearance at the Magic Kingdom. Last winter was the first of seven that Roma will spend in Orlando training at the ESPN Wide World of Sports Complex. Bradley and his teammates will train near and perhaps even among a legion of youth players participating in camps or the annual Disney Soccer Showcase. In the future, Roma's under-20 team might practice in Florida. Roma coaches could run camps or clinics. Meanwhile, T-shirts featuring Mickey Mouse smiling in front of a new stadium in Tor Di Valle surely will be on sale soon.
"How many people go through Disney World alone, like 50 million? It's a crazy number per year," Pallotta said. "If you have kids, first and foremost they're seeing Disney associated with Roma and our Nike relationship, you're kind of growing a lot of these fans early."
Barror said Orlando "will be the base camp for everything we do out of the Americas. ... The idea is to create a model there and then sort of replicate in different cities around the U.S. It's in the nascent stages. To have a youth soccer component, fan development and player development. The other part of that is creating camps, teams and academies that teach a certain brand of soccer and expose kids over here to AS Roma in the context of playing the sport, not just attending a match."
Back in Boston, Raptor's Alex Zecca already is digging deeper into American youth soccer's day-to-day. The securities trader and former college player is overseeing the partnership between Roma and Global Premier Soccer, an organization that runs teams, tournaments and camps for more than 100,000 players from Maine to Florida.
Eventually, GPS teams will wear Roma colors, GPS coaches will learn from their Roma counterparts and top players will be identified, groomed and perhaps invited to Italy to train. Meanwhile, Roma and GPS already have partnered on an initiative to bring year-round soccer to underprivileged urban areas where the sport has struggled to gain a foothold.
Zecca said that he intends to replicate Roma's relationship with GPS with other youth clubs around the country as well as in places like Brazil and South Africa.
"We're going to take them under our umbrella and there's no limit to how many we can do," said Zecca, a New Jersey native whose daughter Maria is a member of Italy's under-19 women's national team. "We're going to transport our philosophies, our ideals and our methods to these clubs, train the coaches and have a direct link right to our club, and we're going to do this all around the world."
At the moment, the Curva Sud supporters who create such clamor and color at the Olimpico surely couldn't care less about Disney or a program for needy kids in Massachusetts. They're restless. Roma is about to endure its third consecutive season without Champions League football and its second straight with no European competition at all. The new coach, Rudi Garcia, is the club's third manager since Pallotta took charge last year. Native son and Giallorossi talisman Francesco Totti is running out of time. He'll turn 37 next month.
"The fans get a little frustrated and I probably get more frustrated than anybody," Pallotta said. "I think I'm more competitive than the fans are. But I also understand that it's a project, like the Celtics, that takes time."
Roma is expected to compete immediately for a spot in Europe and may not be too far away from an assault on the Scudetto. But there's ample floor raising to do before it can challenge the likes of Barcelona and Bayern. So Pallotta and his team will keep one eye on the Serie A standings and the other on creating the sort of assets and connections that are the foundation of a 21st-century sports empire. Efforts in the new world already are bearing fruit.
"When we called a year and a half ago to MLS and said 'Hey, we'd love to be the All-Star opponent,' there was a little silence on the other end. I don't know the reason, but there was a little silence," Pallotta said.
MLS had invited an English Premier League club to participate in seven of the previous eight games (the eighth was Celtic FC). The message was clear -- if you weren't Premier League, you were off the radar.
"This year, the pleasant surprise was we were called about three months or so again," Pallotta said. "They said, "Hey, we'd love you to be the MLS opponent in KC,' and we were like, 'Done.'"