Real Madrid announces stadium renovation, complete with retractable roof
Real Madrid announces stadium renovation, complete with retractable roof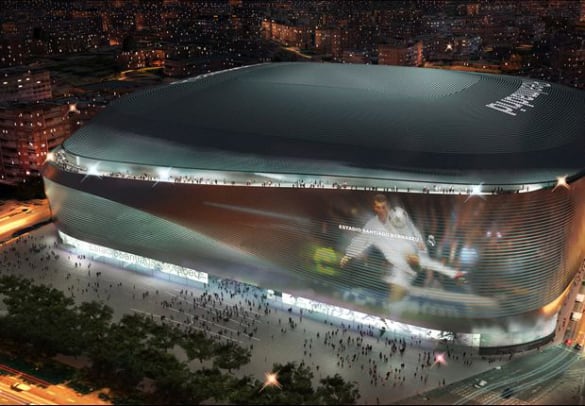 The "best stadium in the world," according to Real Madrid president Florentino Pérez, will soon include a retractable roof.
With plans to spend as much as €400 million to renovate Estadio Santiago Bernabéu, Pérez says the goal includes turning the Madrid stadium into "the best stadium in a unique location that will be a global symbol." And don't forget the word "modern," either.
The 85,000-seat stadium that opened in 1947 will undergo a renovation to modernize the look and function of the venue. Signing German architectural firm GMP, which also worked on World Cup stadiums for South Africa, the proposed redesign includes a massive change to the exterior, all while upping the interior capacity to around 90,000. The most obvious change includes the planned retractable roof.
The Real Madrid announcement comes less than two weeks after rival Barcelona announced plans to upgrade Camp Nou.
Real Madrid expects its renovations to wrap in 2017.
Tim Newcomb covers stadiums, design and technology for Sports Illustrated. Follow him on Twitter at @tdnewcomb.