Insider Notes: Mourinho has PSG interest; Miami, Detroit MLS news
Grant Wahl has the latest on Jose Mourinho's future and a pair of potential MLS expansion cities.
After months of reports that Jose Mourinho was a near lock to take over at Manchester United next season, it's becoming increasingly doubtful that Mourinho will get the job.
I'm told that Mourinho's side has not had any contact recently with United, and he's now telling people privately that he would also be interested in the PSG job, which is expected to be open after the likely departure of Laurent Blanc. Mourinho would prefer the Manchester United job, but he also views PSG's quest for an elusive Champions League crown as a challenge that fits his skillset. He hasn't won a Champions League title since 2010, when he did so with Inter Milan–beating Louis van Gaal's Bayern Munich.
PSG was eliminated from the Champions League in the quarterfinals, falling to Manchester City. The club captured the Coupe de la Ligue to add to its Ligue 1 title and will go for a second straight domestic treble next month when facing Marseille in the Coupe de France final.
GALLERY: The many faces of Mourinho
The Many Faces of Jose Mourinho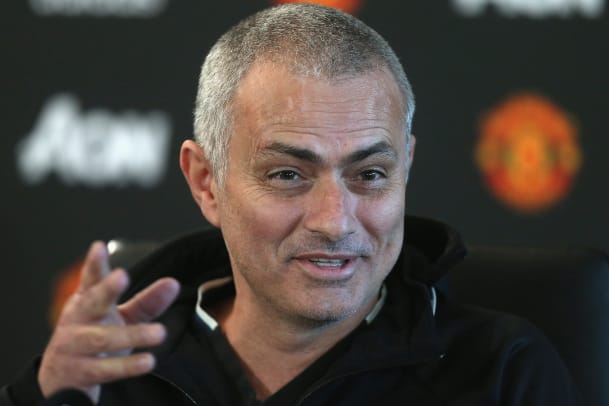 Here are a couple of more insider notes from around Planet Fútbol:
Beckham's primary Miami MLS investor target
Don Garber on MLS expansion, NWSL, equal pay, replay, more
​PSG's Qatari owners are now out of the picture with David Beckham's Miami MLS team after talks broke down that would have made the Qataris the majority owners of the team.
Qatar Sports Investments made a detailed presentation to Beckham's people in February, but Beckham's manager Simon Fuller made such sweeping demands that the Qataris walked away from the table.
Last week MLS commissioner Don Garber said Beckham's team was now targeting a prominent Miami real estate developer as a primary investor. One source says that real-estate developer is Arthur Falcone. Beckham's group needs to move fast if it wants to begin play in 2018.
Detroit MLS bid owners emerge
A serious bid for an MLS team in Detroit emerged on Tuesday when Detroit Pistons owner Tom Gores and Cleveland Cavaliers owner Dan Gilbert exchanged coy tweets about teaming up to "kick around" some ideas for a team. I'm told that the two owners want to build a soccer stadium in downtown Detroit and add more investors to the group. Garber is visiting Detroit this week with Gores and Gilbert.
MLS has said it will go to at least 28 teams, and these two NBA owners are heavy hitters with a respected track record in sports.