Insider Notes: Why Leicester can compete in Champions League
Leicester City has won the Premier League title, but can it compete in Champions League? Grant Wahl addresses the future of the Foxes in his Insider Notes.
The Premier League title celebrations will continue in Leicester for a long time, but many are already asking: How will Leicester City fare in next season's Champions League?
It's setting up just fine for the Foxes. Due to a rules change last year, they will be drawn in Pot 1 and be a top seed. I'm told the club will try hard to hold onto stars Riyad Mahrez, N'Golo Kanté and Jamie Vardy. Vardy has already signed an extension through 2019, and the club will be loaded with cash in an effort to keep Mahrez and Kanté, who are drawing "big-club" interest after their roles in Leicester's title-winning season.
Leicester is making £91 million ($133 million) from winning this season's Premier League, and that's less than the 20th-place Premier League team will make next season (£97 million, or $142 million) thanks to the new TV deal. Next year's Premier League champion will earn a whopping £146 million ($214 million). What's more, merely participating in the group stage of Champions League will bring in €12 million ($13.8 million) more.
A source says that even Barcelona and Real Madrid have said they are concerned about losing players to the Premier League, and not just to the Big 5.
Money isn't everything, as Leicester showed this season, but bottom line: The Foxes can compete in Champions League.
GALLERY: Leicester's incredible 2015-16 title-winning season
Leicester City's Top Moments of 2015-16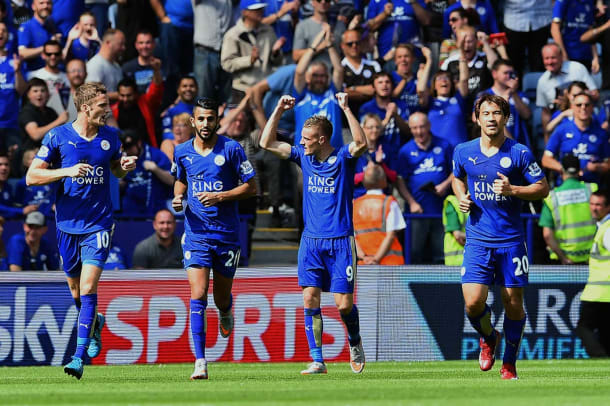 Here are a couple of other insider notes from Planet Futbol, involving a couple of U.S. midfielders playing abroad:
​Bedoya's club future: MLS or Europe?
National team starter Alejandro Bedoya of Nantes has come close to moving to MLS teams twice in the last year, once to Philadelphia and once to Colorado. But both times the owner of Nantes has backed out of a verbal agreement to sell Bedoya for a specific transfer fee.
Now I'm told that if Bedoya moves this summer it would be to a team in Europe, but if that doesn't happen look for him to be transferred to an MLS team in January.
What's next for Hyndman?
Keep an eye on what comes next for 20-year-old American Emerson Hyndman. He was a late scratch from the 40-man U.S. preliminary roster for the Copa América Centenario and was replaced by Fulham teammate Tim Ream.
Hyndman is a potential star on the rise in the central midfield, and he's out of contract with second-tier Fulham at the end of the season. A new destination is certainly possible for Hyndman, who rose through Fulham's academy before working his way to Fulham's first team.