Portland Timbers to expand Providence Park with 4,000-seat, $50M renovation
One of MLS's most raucous atmospheres is getting a substantial upgrade.
One of MLS's most raucous atmospheres is getting an upgrade.
The Portland Timbers announced Wednesday that the club is adding 4,000 seats to Providence Park as part of a privately funded $50 million renovation. The additions should be complete in time for the 2019 or 2020 seasons, with renovations taking place during two future off-seasons, according to the club's announcement.
The Timbers shouldn't have a problem filling the new seats, given that they have a waitlist of over 13,000 for season tickets, according to SI's Grant Wahl. The club has sold out every regular season and playoff match at home since joining MLS in 2011.
Potential, future soccer stadiums in America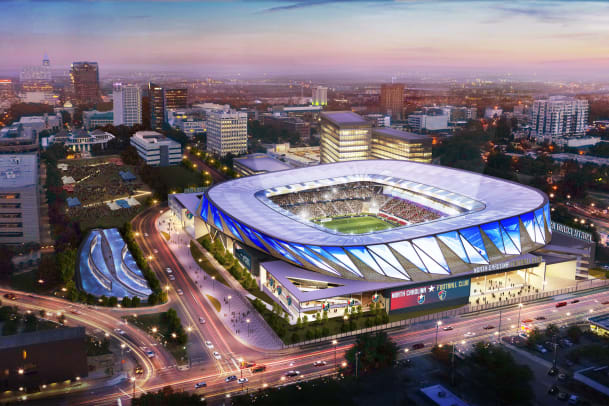 "This proposed project is a win-win for everyone involved, and we've been very encouraged by the collaborative work that's been put into this project to date," Portland Timbers and Thorns president of business Mike Golub said in a statement. "We still have some work to do, but we are actively working with the city and neighborhood association, and everyone is excited by the prospect of an expanded Providence Park and ensuring the long-term viability of this unique stadium."
The renovations will take the stadium's capacity to over 25,000 while refurbishing one of the more unique venues in North America.