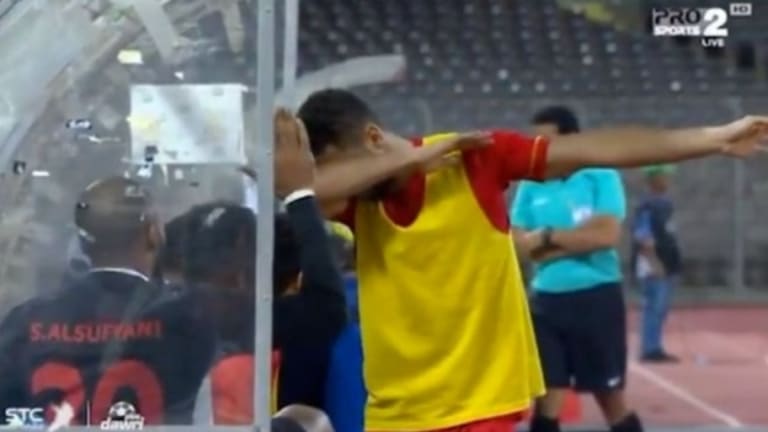 VIDEO: Bizarre Incident in Saudi Arabi Could See Player Sent to Prison Because of Dabbing
Dabbing is an unfortunate trend that has taken off in recent months, with the likes of Manchester United pair Paul Pogba and Jesse Lingard performing the move as part of their goal celebration.
What those two didn't need to worry about was the potential risk of imprisonment that an Al Nojoom player could face, after his dab was caught on camera during their recent Champions Cup game against Al Wehda Club.
According to the BBC, the commentator can be repeatedly heard shouting "no" although it is unclear as to whether this is directly linked to the actions of the substitute.
Dabbing is illegal in Saudi Arabia due to its apparent links to drugs use and culture, although this isn't the first instant of arrest due to dabbing.
The BBC reported that famous Saudi singer and actor Abdallah Al Shahani was arrested in August after dabbing at a festival in the city of Taif. 
(You may also be interested in VIDEO: Man City Take on Saracens in First of Betsafe Football vs Rugby Challenges) 
It appears that Saudi Arabia have taken a strong stance on dabbing, although doubt the likes of Pogba and Lingard will stop dabbing anytime soon.