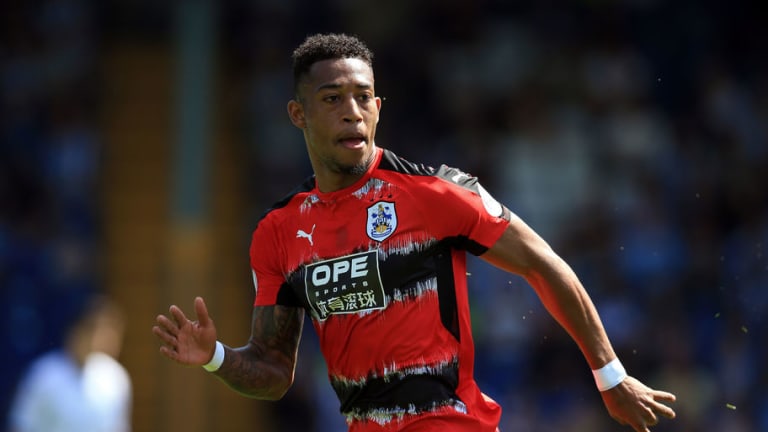 Liverpool's Gini Wijnaldum Opens Up About the First Time He Met Half Brother Rajiv van La Parra
When Liverpool face off against Huddersfield Town on Tuesday night, there will be more than just three points on the line for Liverpool midfielder Georginio Wijnaldum. There will also be bragging rights and a sibling rivalry for Wijnaldum against his half-brother Rajiv van La Parra. 
But Wijnaldum did not always know his half-brother. In an interview with the Times, Wijnaldum and van La Parra opened up about the first time they met. 
The pair met as youth players. Wijnaldum was playing for Sparta Rotterdam and was playing away at Feyenoord. It was there that a strange woman and young boy approached him: 
"I knew I had another brother, but I never saw him until that moment," Gini explained. "I never saw pictures because at that time you didn't have the internet or social media. There was no Instagram or Facebook or anything."
"She came to me and told me he was Rajiv. In the beginning I didn't speak. I was looking at him. But I was also happy because I could finally see him. I went to play a game, but I found my brother."
Wijnaldum was soon scouted by Feyenoord, and him and van La Parra would start to see each other more regularly. "When he came to play for Feyenoord we saw each other more often and we were closer," van La Parra added.
(You may also be interested in Liverpool Fans Encourage the Club to Sign Riyad Mahrez Following Shock FA Cup Defeat to West Brom)
When it came to becoming professional players, Wijnaldum and van La Parra were separated. Wijnaldum would go on to sign a professional contract with Feyenoord, while van La Parra got his chance in France with Caen. 
The pair would get the chance to be teammates again playing for the Dutch Under-21 side. "I played on the wing and Gini in midfield. He didn't give me the ball. He always passed to the other side," joked van La Parra. 
While their careers took very different paths, Wijnaldum and van La Parra now find themselves in the Premier League and are preparing to face off in their next match. So far, Wijnaldum has the better of his brother after the Reds defeated Huddersfield 3-0 in October.