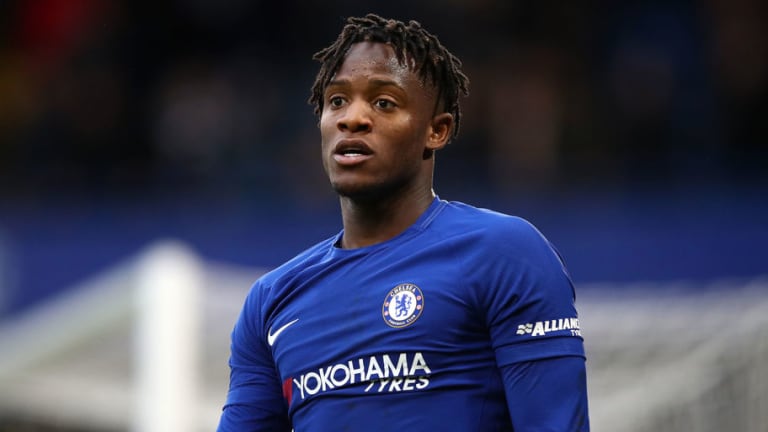 Conte Admits Batshuayi in Line to Play for Chelsea on Deadline Day Despite Impending Move
Chelsea manager Antonio Conte has revealed that striker Michy Batshuayi, who is rumoured to be on the verge of joining Borussia Dortmund as part of a complicated three-way transfer deal involving Olivier Giroud and Pierre-Emerick Aubameyang, is still in line to play against Bournemouth, with the game to finish less than 90 minutes before the 11pm deadline.
Chelsea will line up against the Cherries on the Stamford Bridge pitch at 7.45pm. And with the final whistle due to sound around 9.35pm, it would leave precious little time for Batshuayi to play and then still secure his move away from the club.
"For now he is a Chelsea player and for this reason he is in contention. Alvaro Morata is injured and I don't have any other options," a beleaguered Antonio Conte is quoted as saying by BBC Sport.
"This is not the best situation to prepare for a game," the Italian coach added.
Chelsea look set to land Giroud before the deadline after reportedly striking an £18m deal, while Batshuayi would head to Dortmund as the replacement for an Arsenal-bound Aubameyang.
But if Batshuayi plays against Bournemouth and doesn't leave, there would appear to be a slim chance that all three deals could be derailed at the 11th hour. Dortmund need a replacement to sanction Aubameyang's exit, and Arsenal won't let Giroud leave without someone coming in.
On the other hand, Conte, who has been at war with Chelsea officials over transfers and transfer policy for months, may genuinely be in the dark over the exact progress of the situation.