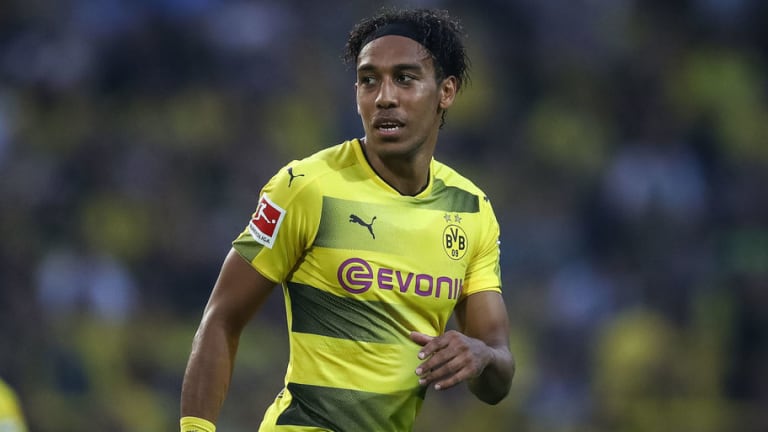 VIDEO: Arsenal Accidentally Leak Confirmation of Aubameyang Deal After Swansea Loss
Arsenal's confirmation that Pierre-Emerick Aubameyang is just hours away, but the Gunners were left red faced late on Tuesday night when a short interview with Arsene Wenger confirming the striker's arrival was uploaded to their official website ahead of time.
The video accompanied published quotes about Wenger admitting that his team were below par in that evening's embarrassing Premier League defeat at the hands of Swansea, but the website staff seemingly attached the wrong video by mistake.
Fans will care little about any embarrassment relating to the faux pas, though, with supporters desperate for something positive to cling to following yet another poor away performance.
The video, found by BBC radio producer Tom Clarke, has since been removed from the article after the mistake was spotted, but for a while those expecting to hear Wenger accept blame and guilt for the defeat were met something wholly different.
"Arsene, Aubameyang is an Arsenal player, you must be delighted?" came the opening question from the interviewer, seemingly signalling the deal is already complete.
"Yes, it's good news. We need people who can give us more offensive power. At the moment, we are not efficient enough going forward and, hopefully, I'm convinced he will bring us that," the boss replied.
"He has a big challenge in front of him, he'll want to do well in the Premier League and I believe he is welcome and [his arrival] is absolutely good news for us."
An official announcement is expected at some point on Wednesday, with the player's future having been tied up in the last few days in the proposed transfers of Olivier Giroud and Michy Batshuayi in a messy three-way transfer.