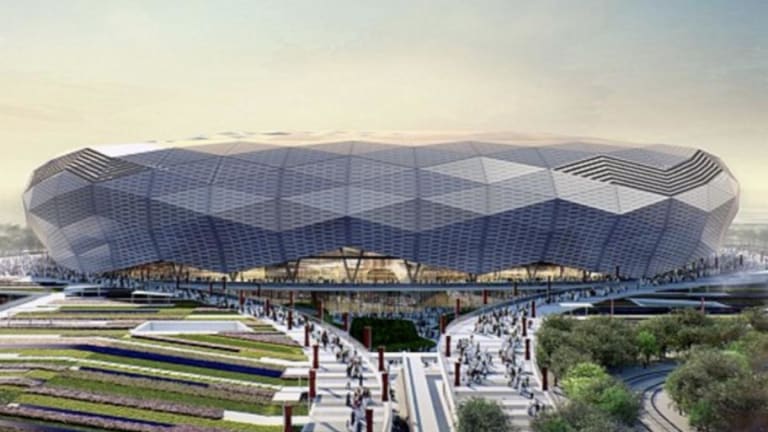 It's always nice when someone does you a favour. That generous bloke down the supermarket lending you a pound for the trolley, your next door neighbour offering to clear the snow from your drive, a Saudi Arabian king promising to build you a 135,000-seater football stadium. 
You know, the little things. 
Although, while the odd quid or a bit of manual labour is quite a small, but generous, gesture, a member of another country's royal family willing to gift you the biggest ground in the world is not an everyday occurrence.  
However, according to Arabnews.com, that is precisely what has happened to the Iraq football association, who this week, following their recent 4-1 friendly win over Saudi Arabia, have been afforded the opportunity to house a 135,000-seater stadium within Baghdad after King Salman offered to foot the bill. 
"I have received a phone call from the King of Saudi Arabia, Salman bin Abdul Aziz", Iraqi Prime Minister Haider al-Abadi said.
"He hailed Iraqi's victory (in the friendly match between the two sides last week) and expressed his preparedness and commitment to expanding positive relations between Iraq and Saudi Arabia at different levels - economical, commercial, communal, cultural - at all levels that are of interest for the two countries.
"He also offered Saudi Arabia's contribution to build a main stadium in Iraq that accommodates 100,000 people. We have welcomed the initiative and it was proposed today to the Cabinet." 
According to The Daily Mail, Baghdad is seeking the economic benefits of closer ties with Riyadh.
Cue the line of countries now trying to organise a friendly with Saudi Arabia.