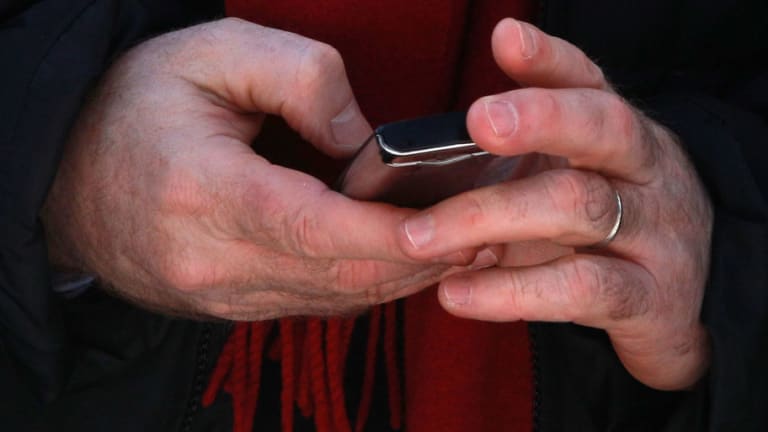 8 of the Best Football Twitter Accounts You Should Follow Right Now
If you, like most of us, get tired of scrolling through Twitter and seeing the same old awful 'banter' accounts and fake profiles of people who pretend to be 'in the know', then you've clicked on the right article.
We have compiled a list, in no particular order, of six of the most interesting and insightful football Twitter accounts for you to follow, and two funny ones for good measure!
Scouts in Attendance (@scoutsattending)
Scouts in Attendance was set up in 2014 and has amassed over 23,000 followers. The account mainly posts regular updates of where certain clubs are sending their scouts around the world, but also keeps its followers up to date with obscure nuggets of news from across the globe.
This account is perfect to keep up to date with the whereabouts of scouts from your club, so you can predict potential transfers well before they happen. You can also keep up to date with who your team's rivals are watching, as well as the clubs that are casting their eyes over your players.
TBN Sport (@TBNSport)
TBN Sport is an hilarious account, full of football satire. It's a refreshing change from the typical 'banter' accounts, that aren't very funny at all.
The account has over 25,000 followers and has recently joked about topics such as Jose Mourinho's strained relationship with Luke Shaw and the national media's strange obsession with what Raheem Sterling is up to on a daily basis.
Training Ground Guru (@ground_guru)
Training Ground Guru is a fantastic Twitter account and website, which is edited by former BBC Sport journalist, Simon Austin.
The site, which was shortlisted for Sports Journalists' Association Website of the Year in 2017, publishes news, features and interviews around coaching, conditioning, academies and leadership. Recent articles include a feature about how Pep Guardiola's principles have influenced coaching in England, as well as a Belgian coaching revolution and a future of machine-run tactics.
youthhawk (@youthhawk)
youthhawk is a fantastic Twitter account and website, which aims to be a comprehensive resource for youth football information in England. They post regular updates on their Twitter account, with stylish infographics and interesting links.
The Twitter admin also runs a Wikipedia-style website, with the help of a number of volunteers. It documents players, fixtures, results and more from Under-23 and Under-18 football across England. It also has a section which covers the England sides, from Under-16 through to Under-21.
Spielverlagerung.com (@spielvercom)
Spielverlagerung is a great account to follow if you have a keen interest in the tactical side of the game. They regularly post detailed tactical analysis of high profile matches.
If you explore their website, which is available in English and German, you can also find some interesting 'tactical theory' guides to develop your knowledge of the game. Their articles are written by people who work in the game, to give their readers the best possible knowledge of tactics in football.
Tifo Football (@TifoFootball_)
If you don't recognise the name Tifo Football, then you may have heard of them when they were previously branded 'uMAXit Football'.
Tifo Football have over 18,000 followers on Twitter, and describe themselves as being the creators of 'Informative, illustrated football analysis.' They also create engaging YouTube videos on a number of topics, including tactics, finances and club ownership models.
They are also the creators of the 'Whiteboard Football' and 'This Football Life' podcasts, which are definitely worth checking out if you like having something to listen to and learning along the way.
The Coaches' Voice (@CoachesVoice)
The Coaches' Voice is a relatively new account, compared to the others on this list, having been set up a year ago, yet only active for a matter of months.
They produce high quality, well produced content in collaboration with some of the best coaches and managers in the game. Particularly interesting are their 'masterclass' videos, in which managers explain the tactics behind some of the best wins. These have been recorded with the likes of Brendan Rodgers, Paul Clement and Garry Monk.
Footballers With Animals (@ftbllrswanimals)
We'll round up this article with another funny account. 'Footballers with animals' have quite a simple concept, in that they post photos of... you guessed it, footballers with animals.
Tomas Brolin riding a zebra and Ellen White using her dog as a fake beard are two of the latest posts to feature on the page, which will almost certainly bring a smile or a chuckle to your face as you're scrolling through!