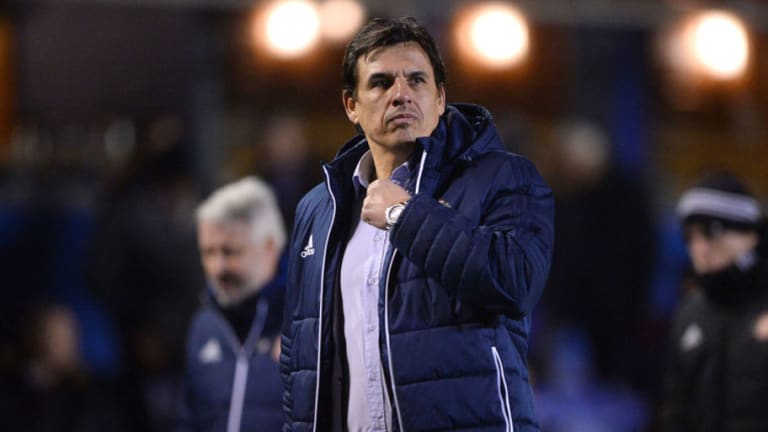 FanView: Why Sunderland Must Learn From History to Make Derby Win Count in Relegation Battle
Sunderland provided one of the biggest coupon busters of the weekend on Friday night as they, somewhat astonishingly, secured a 4-1 win at Derby County. 
George Honeyman's tame but deflected effort opened the scoring early on before Ashley Fletcher grabbed his first goal for the club with a well-taken finish; after capitalising on Richard Keogh's defensive howler which would have looked more suited at the Stadium of Light. Despite the Rams hitting back via a stunning Andreas Weimann half-volley, Aiden McGeady and John O'Shea; who showcased why he remains so important for the Black Cats throughout the evening, wrapped up all three points in the second-half. 
The victory; however, was a little more than bringing Sunderland's winless run of 10 games to an end; it offered a glimpse of the qualities which Chris Coleman continues to insist are within his squad. 
It has been a rarity this season to see the fight and determination, as well as the overriding calmness that the north east outfit possessed on Friday. The rejection of the usual, often mindless long-ball tactic in favour of a more controlled and measured approach was a welcomed sight, as was each player's conscious effort to adopt the manager's well thought out high press. 
Admittedly, some of Sunderland's most incisive moments came in fortunate circumstances; however, on balance, the result was indeed a fair reflection of events, and, as Coleman alluded to post-match, the difference between the sides on the scoreboard could, and maybe should have been more. 
But history is an important aspect of football, and the Black Cats have been here before. On February 4, 2017, David Moyes led his north east side to a shock 4-0 win at Crystal Palace; something that was perceived as a potential kickstart to an otherwise dower campaign. After that win in south London, Sunderland sat a mere two points away from securing their Premier League status for another term. 
However, unbeknown to the travelling red and white army, the jubilance they had experienced would turn out to be the Wearsiders' last top-flight win, with the gap to 17th stretching to 16 points in the remaining 14 games that followed. 
Today, almost 14 months on, three points - four including goal difference - is somehow all that currently prevents Sunderland from dropping into the third tier of English football for only the second time in their 139-year existence. And in order for history not to repeat itself, the club must learn from their past mistakes. 
'Momentum' is a noun that is brandished around every sport, but specifically more so in the beautiful game. The Championship itself is synonymous with the phrase, as each year a surprise package books their place in the play-offs. 
I, like the majority, had all but accepted Sunderland's fate ahead of taking on Derby County. Resigned to the fact that we were bearing witness to the worst side in the club's long and decorated history and preparing for trips to the likes of Blackpool, Fleetwood Town and Southend United. 
But should Coleman's men lead the charge once again when Sheffield Wednesday visit the Stadium of Light on Monday, a different light could be shed on matters, a more positive outlook could be taken. And while the win over the Rams was scintillating to witness, unless it catalyses the currently elusive momentum, it could well prove to be as insignificant as the afternoon at Selhurst Park a year ago.