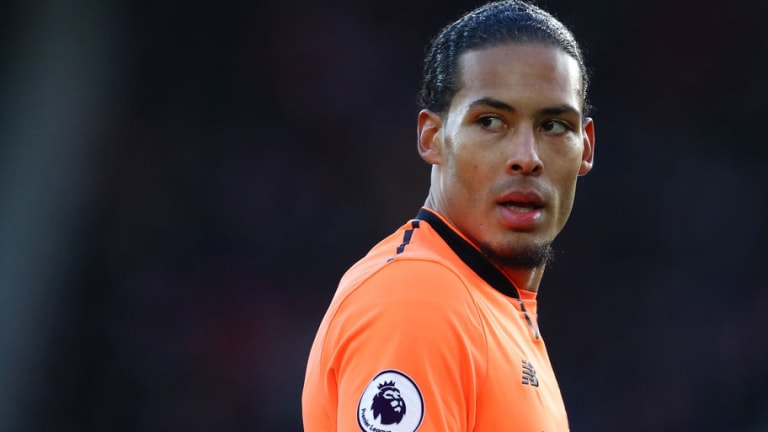 Jurgen Klopp Hails Virgil van Dijk's Leadership as Reds' Captaincy Is Called Into Question
Jurgen Klopp has showered praised on Virgil van Dijk's leadership qualities since his arrival from Southampton, but insists Liverpool will continue to be led by Jordan Henderson. 
The club's record £75m signing has made an instant impact at Anfield since making the move to Merseyside, where his stature and growth have also been noticed by Netherlands manager Ronald Koeman who recently appointed the 26-year-old as the nations skipper.
The Dutch defender has been widely touted as the natural successor for Henderson's armband as the England international continues to be the subject of increased scrutiny over his ability to lead Liverpool into a new era of success.
Henderson was appointed as captain following Steven Gerrard's retirement in 2015 and despite suggestions the 27-year-old could be squeezed out of the side next season, Klopp was quick to rule out a change in captain moving forward.
"What we need at Liverpool are these kind of players who are leaders," Klopp said, via the Liverpool Echo. 
"Hendo and Virgil are leaders and that's cool. But I am not half as much interested in the captaincy role as you all are. Hendo is doing an incredible job here. If you ask whether I am thinking about giving the armband to someone else then no.
"Do you need more than one player who feels responsible for the whole group? Yes of course. We have them and Virgil is one of them.
"It's nice for him that he can be the captain of Holland. But there won't only be fantastic days for him in that role. Captaincy feels like a joy in the first moment and then from that moment on it's only work.
"I don't think if I asked in the dressing room 'who wants to be captain next year' that 28 arms would go up. It's a job to do and it's not better paid, you don't get extra money for doing it. There are a lot more duties and not a lot more rights to be honest."
Liverpool's Premier League campaign and bid to firm their grip on a top place restarts on Saturday as they make the trip to Selhurst Park to face Crystal Palace.