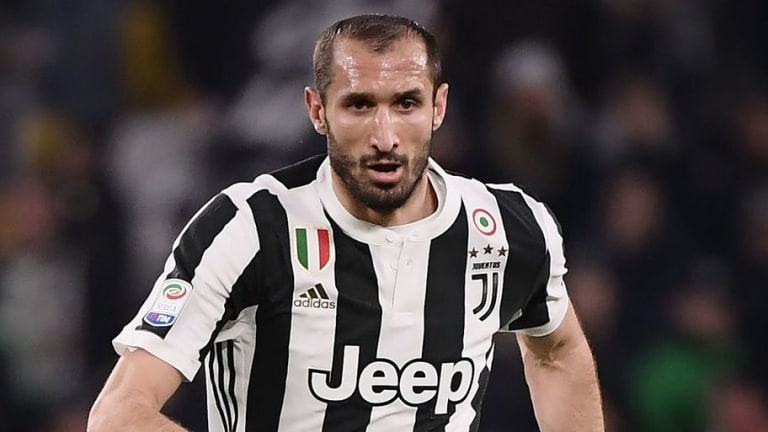 Juventus Hero Giorgio Chiellini Predicts Inevitable 'European Super League' in the Future
Juventus defender Giorgio Chiellini has predicted that elite level football is heading towards a future of a 'European Super League' that will pit the best teams on the continent together on a weekly basis and put European football ahead of the Super Bowl as a global spectacle.
Currently, the NFL Super Bowl is seen as 'The Greatest Show on Earth', but Chiellini believes European soccer will overtake it when the top clubs from around the continent join forces.
There has already been talk of a 'European Super League', where the likes of Real Madrid, Barcelona, Juventus, Bayern Munich, Manchester United, Manchester City and others leave their respective national leagues behind to create a new more lucrative and exciting competition.
For Chiellini, who graduated cum laude from the University of Turin's School of Management and Economics with a Masters degree in Business Administration in 2017, it seems inevitable.
"In Europe, [football will move] towards the European Super League. It will take 10, 20 or 30 years, but it will arrive," the veteran centre-back matter of factly told El Mundo.
"With respect for the smaller teams, Juve fans want to see [Real] Madrid, United, Barça, PSG... Imagine a Sunday with a Juve-Madrid, a City-Barça and an Atlético-Liverpool?" he added.
"It will be necessary to harmonise the local leagues, of course, but it will be the biggest show in the world, more than the Super Bowl, because there is no mass phenomenon like football."
(You may also be interested in 'Giorgio Chiellini Reveals He Wants to Swap Shirts With Luis Suarez Despite 2014 World Cup Bite')